Six Tips for the First Time Apartment Renter in Madison
Madison, Wisconsin has a lot to offer for the first time apartment renter. To make sure you enjoy a thriving downtown, a great sports scene, and tremendous culture, be sure your first apartment choice is a good one. Here are six tips to keep in mind as your search begins.
On campus apartment hunting gets crazy early in the fall. Everyone loves being at the center of the action. State Street. The UW Campus. The Memorial Union. Living close to these places is a premium for many students, so it's not uncommon for apartment hunters to start seeking out new rentals in early fall. If living downtown and close to campus is a priority for you, prepare to start your hunt early.
Think about transportation when you start your search. For many UW students, the thought of walking more than five blocks is a frightening proposition, especially in February. Madison Metro could factor into your plans; consider living near a bus line for easy commutes.
Off-campus housing could be a possibility. Many students cringe at the thought of living anywhere but right downtown, but what you lose in convenience you can make up for in lower rent and bigger floor plans. Don't rule out living a little further off-campus.
Waiting until summer can give you flexibility and lower costs. While you may be focused on living downtown, if you don't mind waiting until the summer, you may find lower rents and flexible leases are a possibility. You won't get a choice place, but the alternative might work for you.
Do your homework before you shop. There is a wide array of resources for finding the right places to live downtown. Check into a number of websites, such as Madison Apartment Living and Madison.com for classifieds. (Download our First Time Renters Guide below for a complete listing of resources.)
Great neighborhoods exist all over. One of the beautiful things about Madison is the wide range of nice neighborhoods throughout the city. Many professionals love to live in the urban area, so it's relatively easy to find areas you never thought of as a student. Search around; you may be surprised what you uncover.
Before you begin your hunt, be sure to download our First-Time Renters Guide to ensure you're ready to rent.
Download a comprehensive budget worksheet and get the ultimate first apartment checklist with our free First-Time Renters Guide. Click on the button!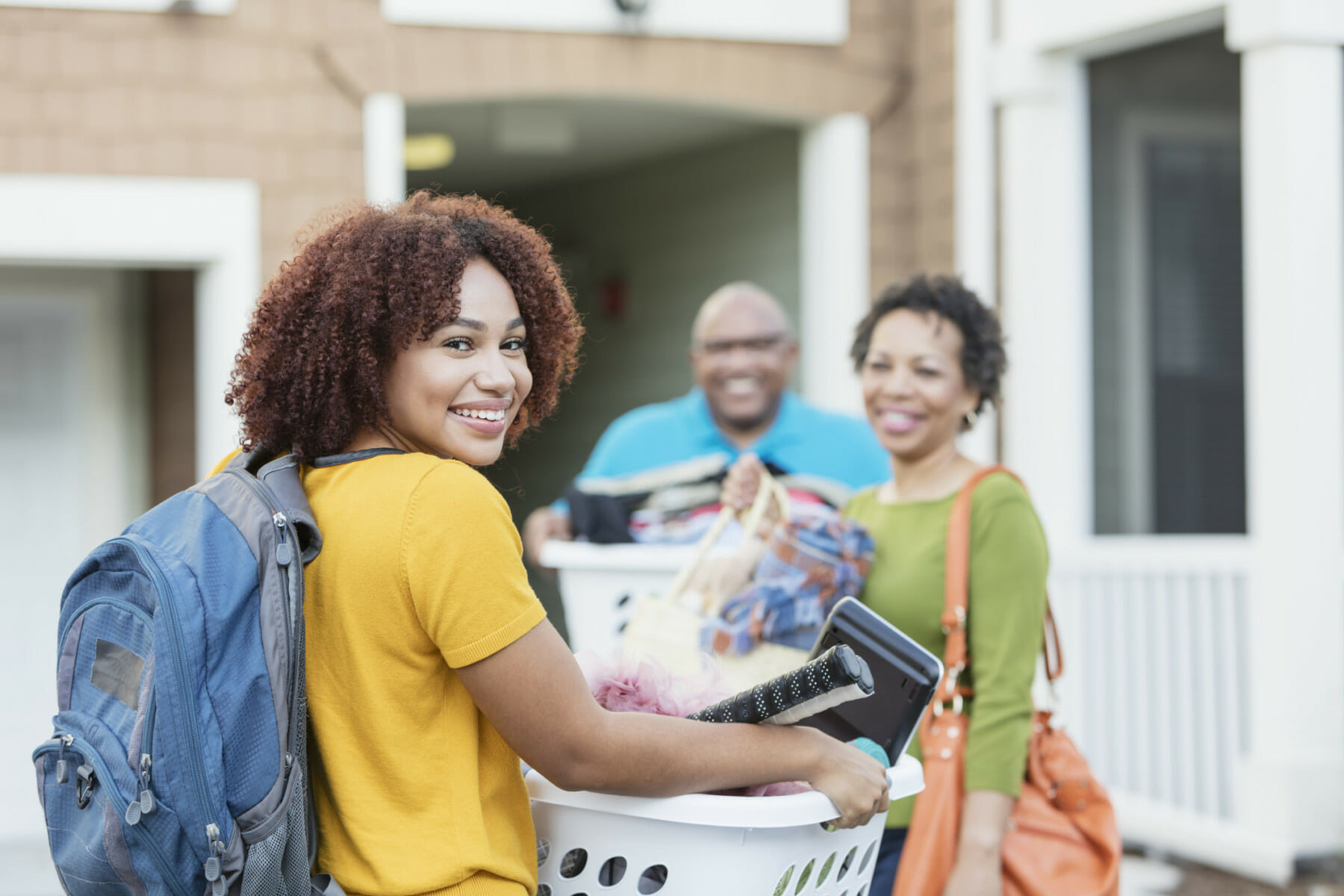 Download our First Time Renters Guide
Everything you need to know when searching for your first apartment.
Get it now