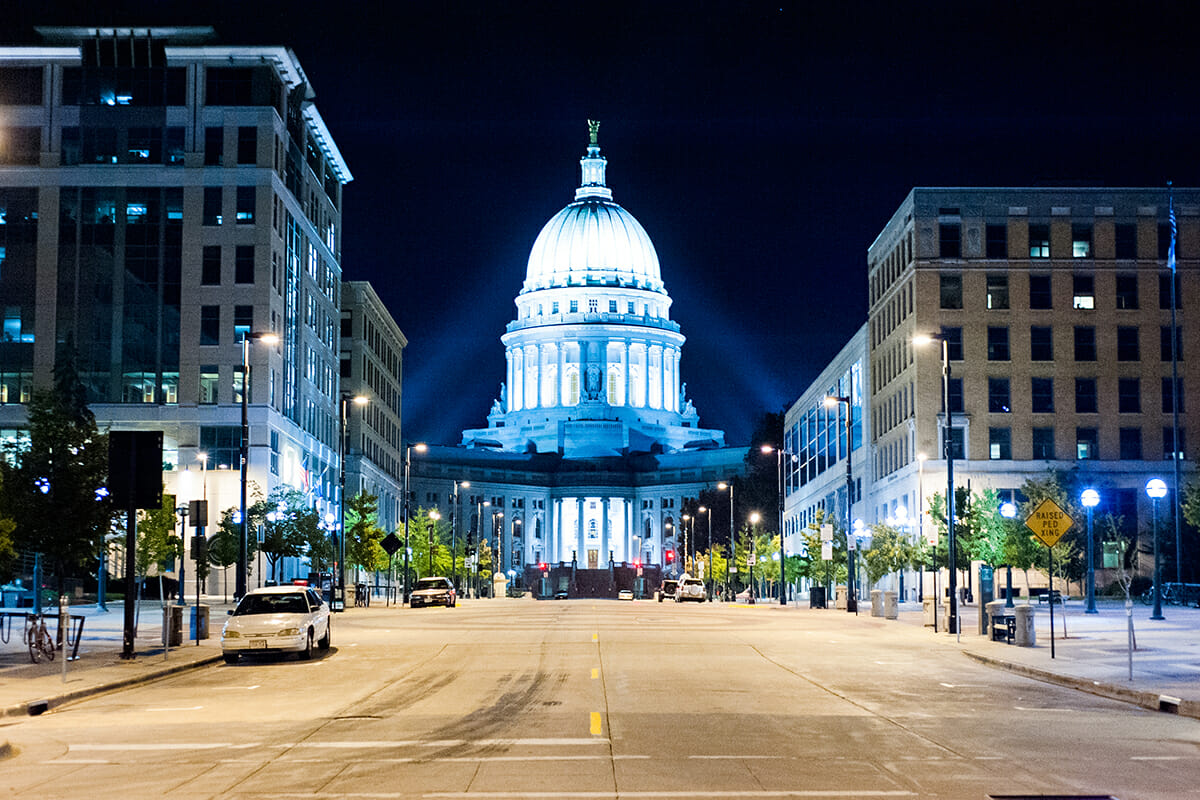 Madison Apartments – First Settlement Neighborhood
As part of the Capitol Neighborhood, the First Settlement Neighborhood includes the area on the South Side of the Capitol Square. From a thriving night-life scene to the obvious draw of the State Capitol and all the events that surround it, it's no wonder Madison Magazine named First Settlement as one of the "Great Neighborhoods" in their August 2009 edition.
The neighborhood is bordered by Martin Luther King Jr. Blvd., E. Washington Ave., and Blair Street. There are a fair number of rental properties and some exceptional condominiums. Here's a more specific map from the City of Madison.
The rents here are relatively cheap. You'll find inexpensive, flat-style apartments that tend to take up an entire floor of a house. These are long on historical value and character and short on amenities; if you're looking for creature comforts, look elsewhere.
Your neighbors
You'll find the area populated by young working professionals, graduate students and empty nesters. Because of the beautiful condos, many people choose to retire in this area. It also includes a few single family dwellings.
Here is a breakdown of the Distribution of Residents' Ages.
Rent Ranges
Because of the nature of the rental properties in this neighborhood, rent ranges tend to be on the lower side. This information compares median rent in the First Settlement neighborhood to the rest of Madison:
You may find more 1-3 bedroom units in this area. Here is a breakdown of rooms in renter-occupied apartments in First Settlement vs. Madison.
Places of Interest
The South Side of the Capitol is a hotbed for foodies. The area is packed with great local restaurants, such as Ocean Grill for seafood, Johnny Del Monico's Steakhouse for yes, steak; Merchant for craft cocktails, and Muramoto for sushi. There are also classic watering holes unique to Madison, such as the German beer house Essen Haus and the Great Dane Brewery, a micro-brewery.
For live music and shows, the Majestic is an exciting venue.  You can also find urbane, Scandinavian furniture styles at Rubins' Furniture.
Download a comprehensive budget worksheet and get the ultimate first apartment checklist with our free First-Time Renters Guide. Click on the button below!