Moving Out Cleaning: What to Do With Your Stuff
When move-out time rolls around, some of you may be heading away for the summer. You also may be leaving behind a cherished living room couch that you planned to move to your new apartment next fall. What do you do when it's time for moving out cleaning?
Naturally, the staff at Smarter Renter has diligently researched all the options, saving you time, money and possibly an excruciating backache. Here are a couple things to keep in mind:
1. You can store stuff: For those of you who allergic to heavy-lifting, choose the red-carpet storage service provided by Lazybones. Many of you may already enjoy their laundry service, and the pick-up and storage service is just as swell.
Lazybones will come to your apartment, pick up only the things you want stored, and keep them for you. Better yet, they deliver your stuff to your new digs.
Full-disclosure: We do have a partnership with Lazybones, but why wouldn't we? This service is fantastic.
2. You can rent storage space: If you just want a place to store your stuff, there are plenty of storage space options available in the Madison area. Here are three to get you started:
Self-Storage has three locations in Madison. They've got climate-controlled space ranging from a walk-in closet to a single-car garage. Prices range from approximately $70 to $140 a month.
AppleWood Self Storage's claim to fame is that you can "store where local law officials store", which may be a drawback to some of you. They have storage in the city, feature great security, and have everything from a walk-in closet to a one and a half car garage. We couldn't find prices on their site.
U-Haul Moving and Storage allows you to rent the truck and dump off your stuff in one fell swoop. They feature indoor storage, no deposit/admin fee, and give one month free. We didn't find prices on their site.
3. You can give away your stuff: If you're worried about the landfills that are filling up in Dane County, it might be a wise idea not to add your old couch to the mix. In fact, there's a cool service called recycletheworld.org who will take your unwanted items. Furniture, used sporting equipment, electronics, etc. You can also take items.
Don't forget about donating to GoodWill and St. Vincent DePaul. St. Vinnie's will even send out a truck to pick up your stuff (call them to describe the goods first.)
Any other suggestions? (Preferably ones that don't include throwing items off the roof of Lucky?)
Download a comprehensive budget worksheet and get the ultimate first apartment checklist with our free First-Time Renters Guide. Click on the button below!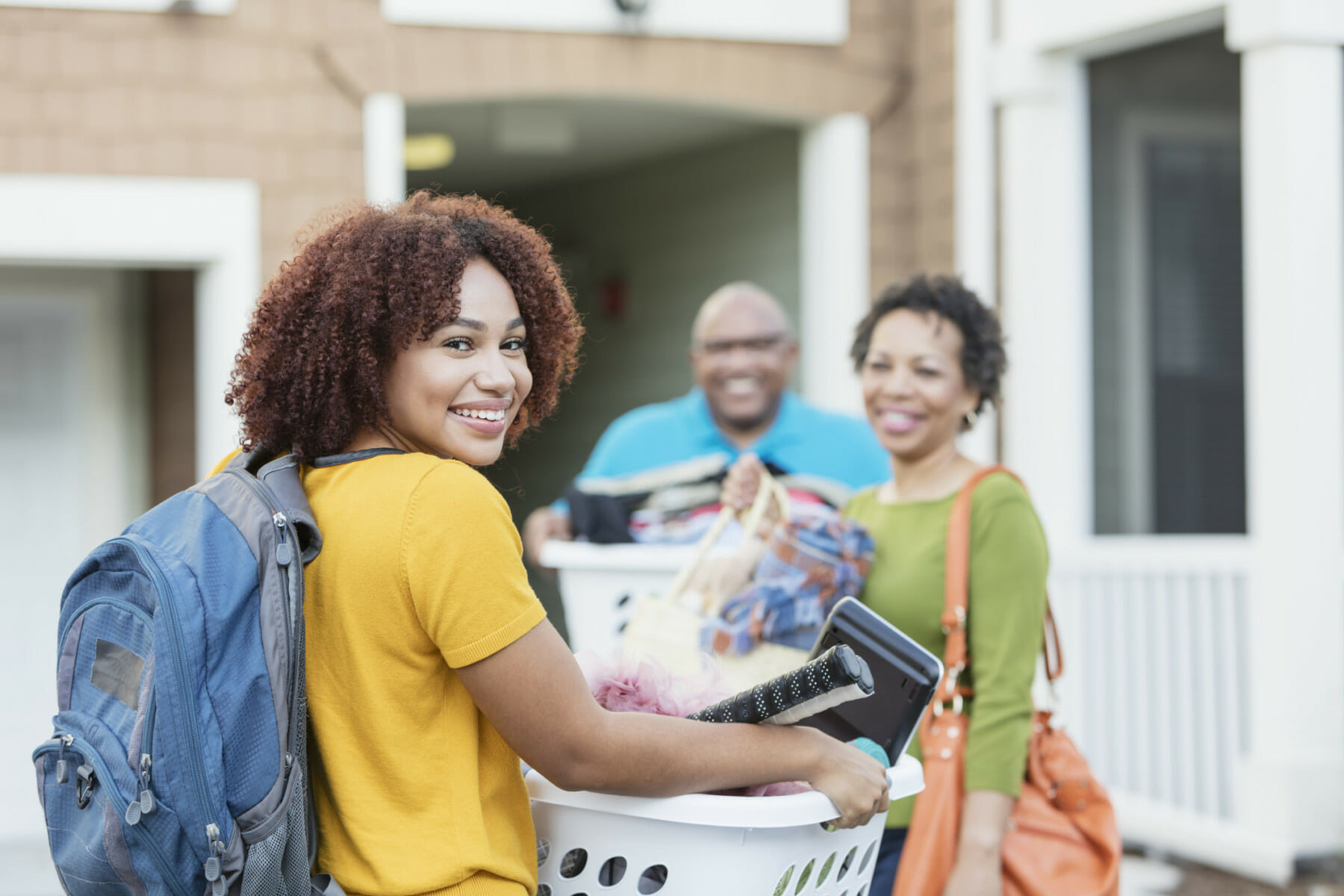 Download our First Time Renters Guide
Everything you need to know when searching for your first apartment.
Get it now