7 Things Needed for Moving Out of Your Madison, WI Apartment
The time is drawing near. The day when you'll have to pack up those packs and move elsewhere will soon be upon us. The big question: Are you prepared? Most tenants aren't, which is why we're listing seven things you'll need to know when moving out of your apartment.
1. Your check-in sheet. When you moved into your apartment, you 7should have been given a check-in sheet by your landlord. Hopefully you filled it in, noting any damages to the apartment or poorly functioning appliances. Hang on to the copy you kept and confirm with your landlord that they still have the one you turned into them.
2. A camera. You'll want to take photos or video of your apartment when moving out, just to insure that you won't receive blame for damages inflicted by a previous tenant.
3. Boxes. Anyone who has moved knows the importance of getting boxes for your move. Where do you find them in Madison? Places like U-haul and Two Men and a Truck will sell you moving boxes, or if you time it right, a grocery store like Fresh Madison Market might be throwing their boxes away.
Two Men and a Truck also has this convenient moving box calculator on their website.
Another option is to get something like Madison Green Box. This is a pretty cool service in which you can bypass the boxes and rent plastic boxes, delivered to your home, with no assembly required.
4. Packaging tape and a Sharpie. If you do the go the box route, be sure you've got some sturdy packaging tape on hand to reinforce the box, and a Sharpie to mark the room it goes to and whether or not it's fragile.
5. Screwdriver and a hammer. You'll also want a screwdriver handy in case you need to remove legs from a couch, and a hammer to pull out nails stuck in the walls from hanging pictures.
6. Old newspapers. Ideal for providing a little extra cushion in those packing boxes, keeping fragile glasses or plates from breaking.
7. Resealable plastic bags. In case you have to disassemble some furniture, resealable bags will help you keep tabs on all the little parts.
This should give you a great start. Anything you can add to the list?
Download a comprehensive budget worksheet and get the ultimate first apartment checklist with our free First-Time Renters Guide. Click on the button below!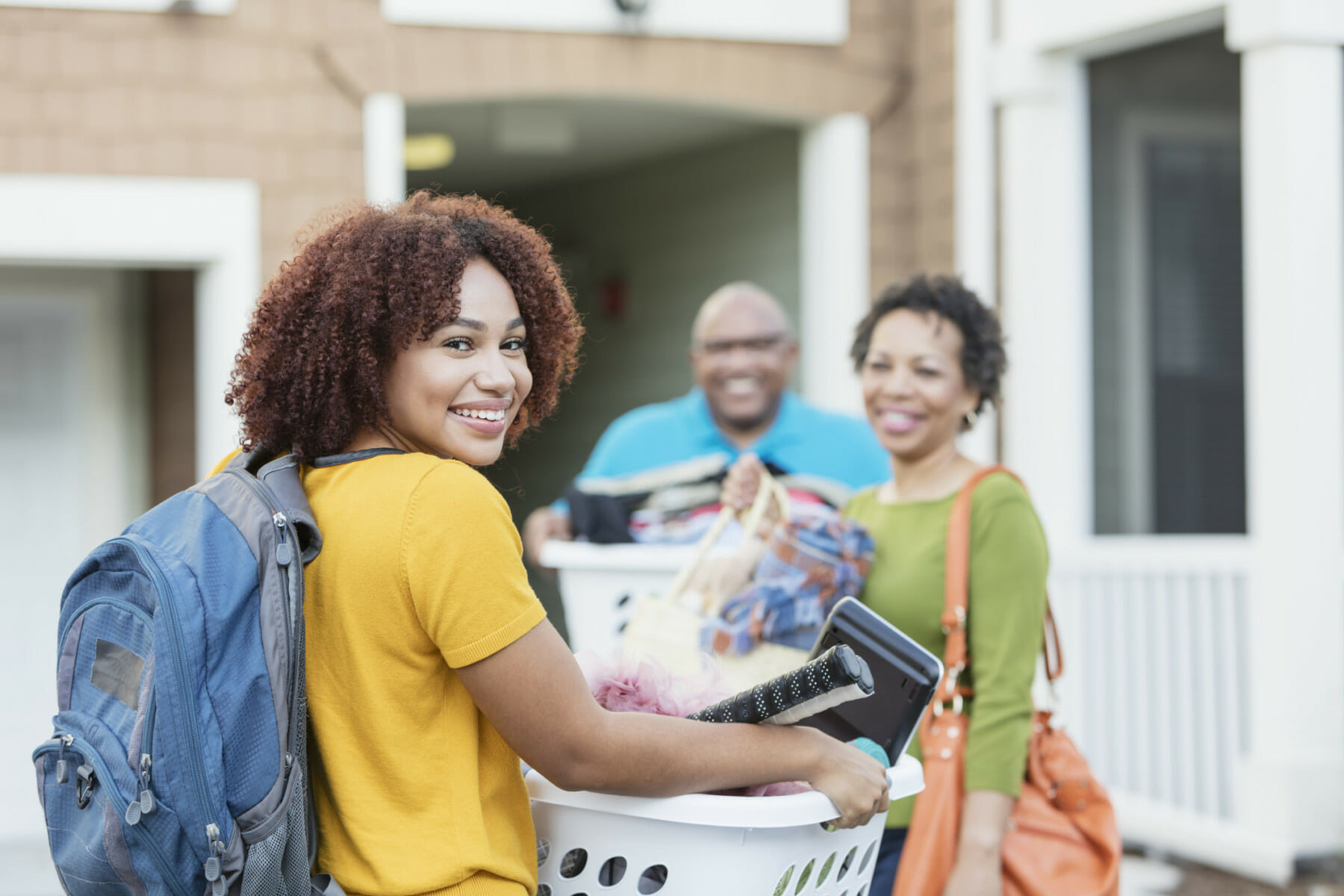 Download our First Time Renters Guide
Everything you need to know when searching for your first apartment.
Get it now