5 Big Questions Parents Ask About First Apartments
A common trend among UW-Madison students is to live in student housing for the first one to two years of school, and then seek out a Madison apartment. For parents, having their children move on to an apartment can be a nerve-wracking experience. Here are common questions we often hear:
1. When do most students move in and move out? Every year, Madison apartments turn over on the same date – usually August 15th. This is usually a pretty crazy time in the streets of Madison. Parking is tough, furniture and belongings are piled on the curbs. It's a bit of one-day frenzy, and has been for many, many years.
2. What things does a first-time renter need? Much of this depends on the type of rental a student will be living in. If it's furnished, you don't have to focus on items you'd normally take for granted, like furniture. You can then make sure you've got bedding, dishes, cleaning supplies, and plenty of groceries to get you started.
3. Are Madison Apartments safe? Because most of the Madison Apartments cater to such a large student community, safety is always a top concern for property owners. Yet despite the security doors and video cameras, much of the burden is on renters to make wise choices. Try and avoid the late-night party scene and walks through Madison in the wee hours of the morning. This is, by-and-large, a very safe city. But, as is the case with any large city, if you go looking for trouble, trouble will find you. We remind our renters to ALWAYS lock their doors.
4. What expenditures should your child budget for? This depends entirely on your lease, but besides rent, you might expect to pay for utilities, cable and phone service. Hopefully, you've taken care to ensure that your rent does not exceed 25-30% of your annual wages. We've got a great budgeting checklist in our First-Time Renter's Guide (see below.)
5. What's the biggest mistake most first-time renters make? Many times renters don't take their check-in list seriously when renting an apartment. The check-in list is a way to document the condition of the apartment, and to make note of any damages that had occurred before the renter moved in.
We encourage our renters to not only fill out these sheets, but also to take video of any pre-existing damages to the apartment. All too often, the sheet either gets lost in the excitement of the move and forgotten entirely. That can wind up costing you money.
These are not the only questions first-time renters ask, just ones we hear more often. To provide a student with more guidance, download the First-Time Renters Guide.
Download a comprehensive budget worksheet and get the ultimate first apartment checklist with our free First-Time Renters Guide. Click on the button below!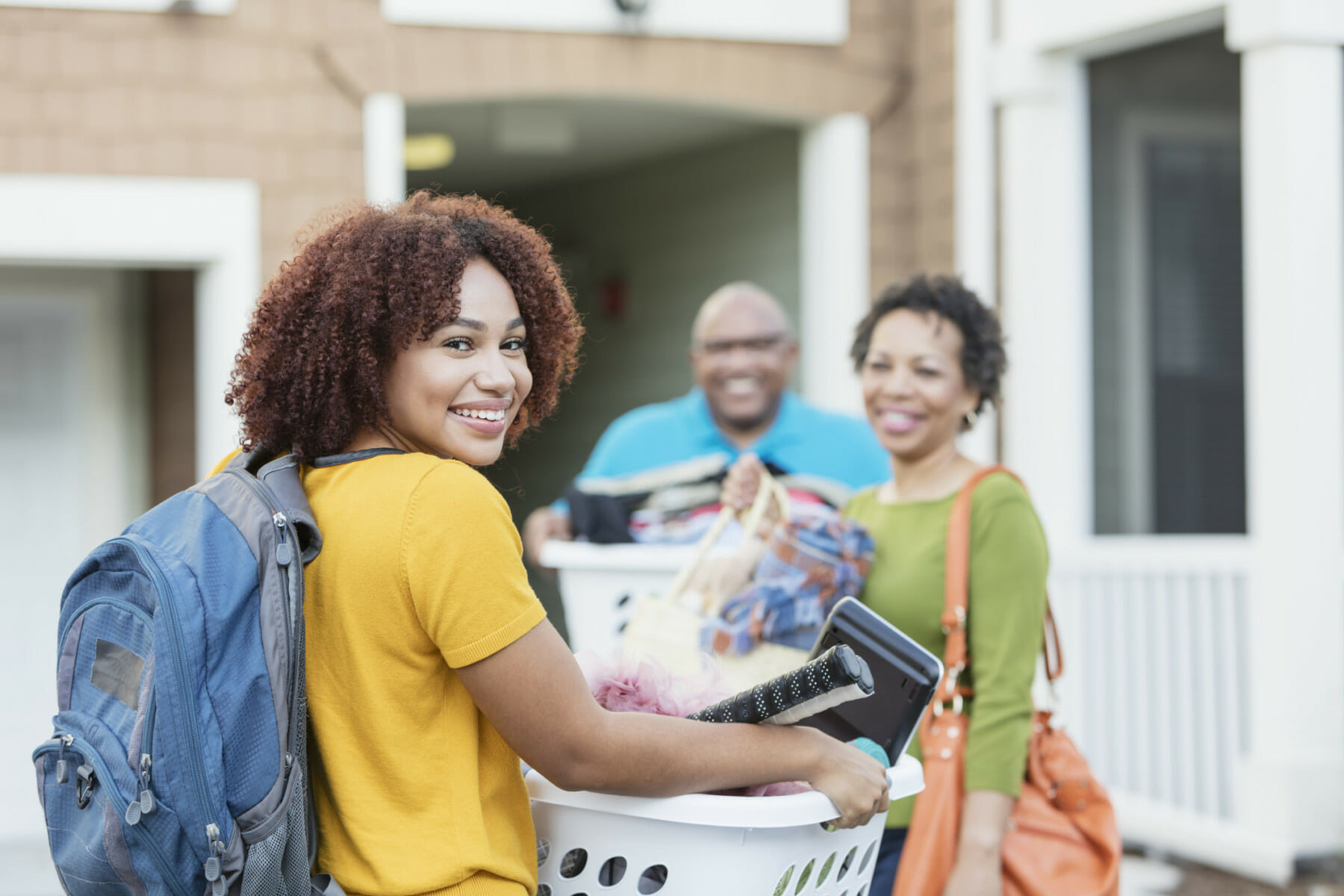 Download our First Time Renters Guide
Everything you need to know when searching for your first apartment.
Get it now
Published on Jun 20 2012
Last Updated on Aug 26 2022