Essential Tips for Moving Into Your First Apartment
You're going to have plenty of stuff to do when moving into your first apartment, but do you have the right stuff? Do you need to bring anything to the apartment rental office? What's the first thing to do when you move-in to the apartment?
Naturally, Smarter Renter has all the answers. Keep these helpful tips in mind:
Check-in is a one-person job. Just send in the renter (and one parent) to the rental office when you're checking in. It's usually just a fifteen-minute process, so there's no need to haul the whole family inside.
Bring a checkbook. You may owe money when you check-in, so bring the checkbook just in case.
Bring your renter's insurance. Steve Brown Apartments requires a copy of your renter's insurance, as do some other landlords. Whether you are on your parent's policy or if you have your own, it's definitely something you want to have. Here's a link to our extensive article on Renter's Insurance.
Read your landlord's packet of info. Your landlord will give you a packet of info, and you'll likely ignore it in your haste to get to the new place. Take a moment and read through the info – you'll probably find something to make your life easier.
Fill in your check-in form before you move anything in. When you arrive at the apartment, don't start hauling in furniture and boxes. Take 30 minutes and carefully fill out your check-in form. This can save you big money down the road. Be sure to take pictures or videotape any repairs that need to be made, and note them on your check-in form.
Bring cleaning supplies. Generally, an apartment will be well-cleaned. However, based on your own cleaning preferences, it may not be up to your standards. Have your own cleaning supplies on hand in case you want to do a quick clean-up.
Move-in will be hard work, but by following a few of these simple tips, you can make the process much easier. Be sure to also subscribe to Smarter Renter so you can keep posted on new tips or insights on being a smarter renter.
Download a comprehensive budget worksheet and get the ultimate first apartment checklist with our free First-Time Renters Guide. Click on the button below!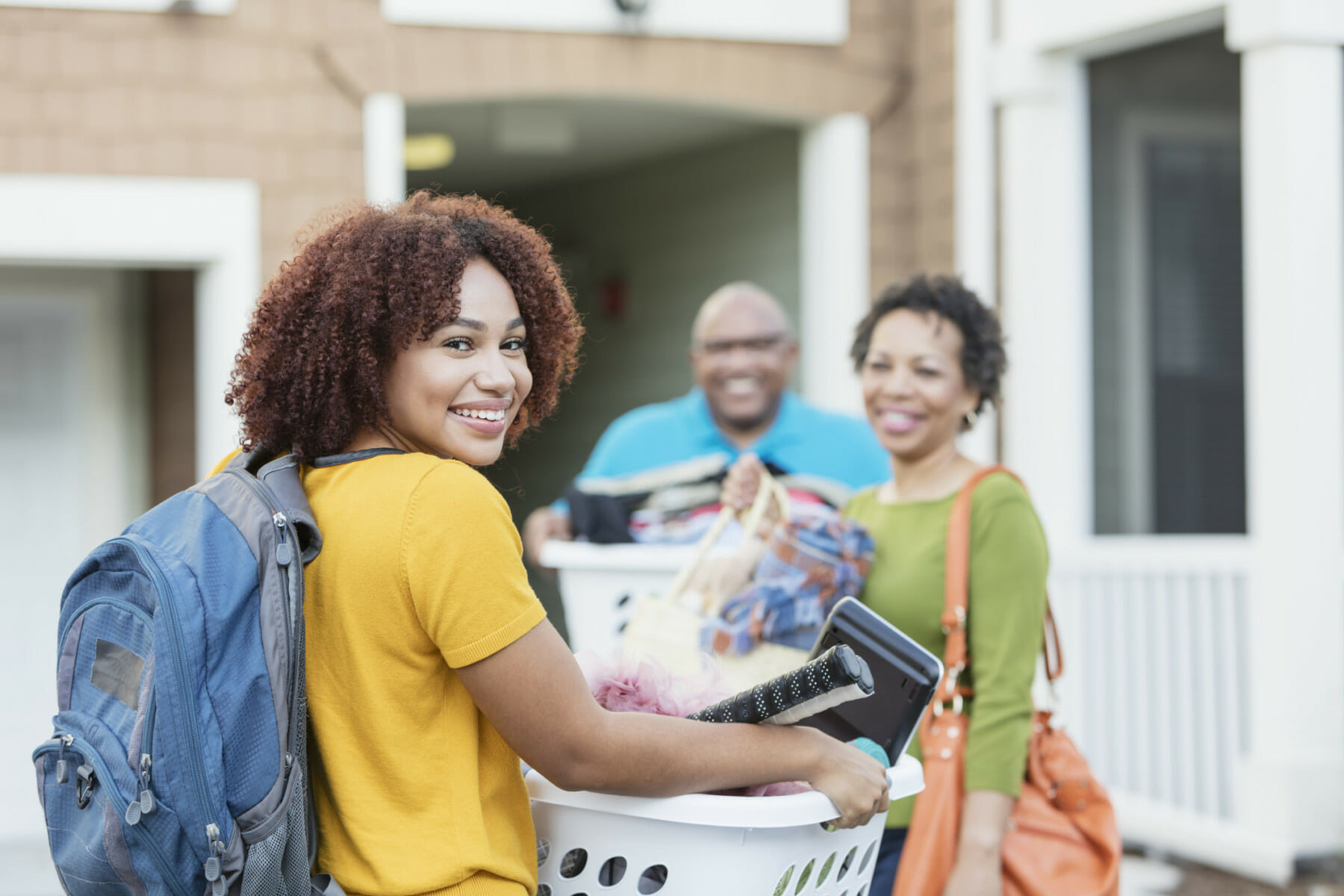 Download our First Time Renters Guide
Everything you need to know when searching for your first apartment.
Get it now
Published on Aug 01 2012
Last Updated on Aug 26 2022