How To Write a Letter for a Refund of a Security Deposit
After you move out of your apartment, you may encounter a situation where your landlord did not refund your full security deposit. If you feel the action was unjustified, the most effective way to resolve the issue to write a letter for a refund of a security deposit.
Why write a letter?
The key to resolving any discrepancies is good communication between you and your landlord. The letter is a great way to get the ball rolling. Not only will it clearly state your goals, but it will also serve a record in case you can't get your situation resolved smoothly.
For Steve Brown Apartments, we will only respond to a written letter as opposed to email. It needs to be sent via postal mail as well. Your landlord may have a different approach, but this is usually the way to handle any type of dispute when money is involved.
When do you write the letter?
After move-out, renters should receive an account settlement statement that itemizes any deductions. Generally, a renter should write a letter if any of the deductions appear unjustified. Here are a two examples:
Cleaning issues: You may be charged for cleaning services, but you believe the apartment was cleaned sufficiently.
What to include in the letter: If you hired a cleaning service to clean your apartment, include their invoice in the letter. Also, if you cleaned it yourself and you think you did a thorough job, any kind of photographic or video evidence that shows how clean the apartment was when you finished.
Broken or damaged items: You may be charged for a broken door handle or a stain on the carpet.
What to include in the letter: If you contacted the rental agency about the problem before the move-out date and the issue wasn't resolved, you could make the argument that you notified them in a sufficient amount of time. If you also noted the problem on your check-in form, you could use a letter to point out the owner's oversight.
Those are just two examples of when it makes sense to write a letter. Note in each case, the renter has a solid explanation why the deduction is not warranted, and some type of proof of their argument.
Some suggestions to consider when you're writing your letter:
Letters can vary from two sentences to a lengthy explanation. Be sure to specify who you are, what apartment you rented, and completely explain your position.
Include any kind of photographic evidence, checklists, etc. that will back up your case.
Include a deadline for the landlord to contact you. "Please contact me by ___, 2012 to resolve this issue" will suffice.
If a cleaning charge seems excessive, remember the landlord pays an entire crew to clean the apartment, not just one person. That charge (it may be over $100, for example) includes the wages of all those workers.
Odor-related issues are difficult to resolve, as they are difficult to prove. However, if you've been smoking in your apartment for an entire year, count on having a deduction to cover the smell remediation process.
Hopefully, writing a letter for a security deposit refund will be the only step you need to take in the process. At the very least, it will open the lines of communication between you and the landlord, which is the key to resolving any dispute.
Download a comprehensive budget worksheet and get the ultimate first apartment checklist with our free First-Time Renters Guide. Click on the button below!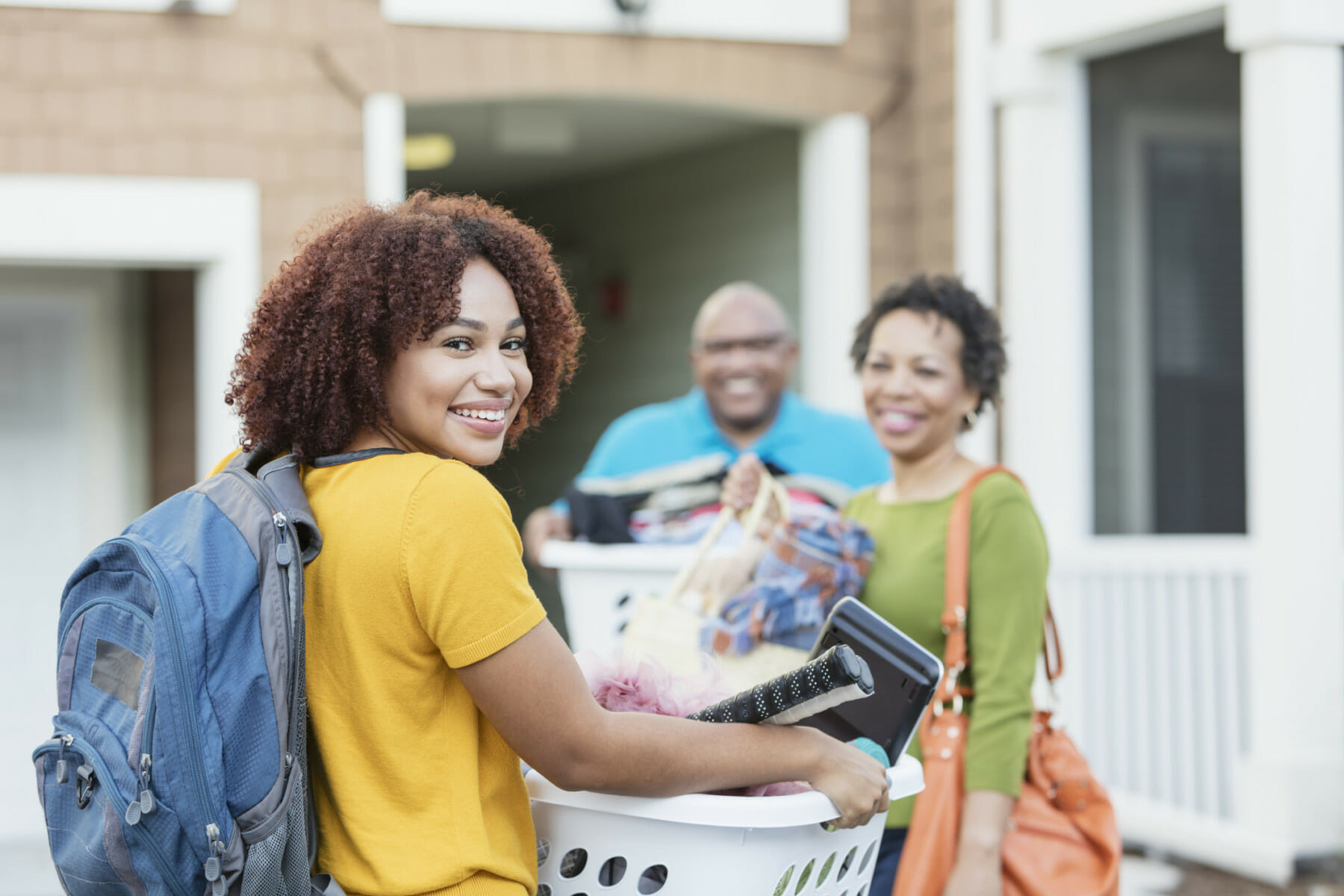 Download our First Time Renters Guide
Everything you need to know when searching for your first apartment.
Get it now