How to Meet People at Your New Apartment
It's not just neighborhoods that are a factor in deciding where to rent. It's the neighbors – especially the people in your building. Whether you're looking to meet new people, or if you just want to make sure your neighbors are cool/friendly, follow this easy two-step process.
Most people aren't using an apartment as a means to meet new people. However, if you pick the right place, you'll be surprised at how many like-minded people are around – ones that fit your lifestyle and are a blast to hang out with.
We've had many neighbors who become great friends at our properties. There's a two-step process to make it happen for you: Step 1 will be to find an apartment with like-minded people. Step 2 is to meet those like-minded people.
Step 1 – Finding Out if Your Peeps Are Renting
Check the Facebook page of the property you're going to rent. Smart property owners who understand their renter's lifestyles usually have a Facebook page. Residents regularly post, and you can get a sense of who lives there, how old they are, and what they like to do.
Peruse the party board. When you visit the apartment for a tour, take a look at the bulletin board. Is someone hosting an Oscar's party or a Super Bowl party? See if you pick up a festive vibe.
Seek out the social areas. If the apartment building has a pool area or a fitness club, take a peek. Are there people chatting / relaxing / having fun? Maybe swing by on a weekend to see if people are hanging out.
Find the mastermind behind the mingling. Does the apartment building have a community manager who facilitates get-togethers? Make sure to ask on your tour and if possible, meet the mastermind behind the apartment mingles.
Google the address. This may be a bit creeper-like, but try Googling the apartment building's address. The results may show some of the people who live in the building. You can get a read on what they're like, and if they fit your lifestyle.
Just be sure that if you eventually move into the apartment and meet them that you don't say, "Oh, I read all about you on Google." You might find that ends any conversation rather abruptly.
Walk the neighborhood. Take a little stroll around the neighborhood, and stop in the nearby café, restaurants, and bars. You'll get a vibe for the people who live nearby, many of whom could come from your new apartment.
Peer into the parking lot. You can tell a lot about the residents by looking at the cars they drive. Are they gleaming new imports or rusted-out old beaters? Be sure you're in alignment (sorry, couldn't resist) with what you see in the parking lot.
Use pets as an ice-breaker. Are pets allowed? A great way to meet people is by having your pets break the ice. A word of caution, however. Most pet-owners only know the names of other people's pets; they never get to actually learn human names as well. You may have to go out on a limb and actually introduce yourself to the owner in addition to Fido.
Check the grounds for telltale signs. Look for playgrounds. Or shuffle boards. Or anything on the grounds that indicates what types of residents live in the building.
Bring your own friends. If you're not keen on making new friends, why not bring your own? Many property owners have referral programs (Steve Brown Apartments does), which may include rent discounts. Perhaps you can gather a group of your friends and move in en masse?
Step 2 – Meeting the Peeps
That's a good system for getting a sense of who's living in an apartment, but once you've moved in, how do you reach out to new residents? Here are a couple ice-breaking tips.
Organize a social event. Ask the community manager or building manager if you can organize a party for the apartment's pool or community room. Make it a theme-based Super Bowl party or an Oscars party, for example.
Start a book club. Along the lines of the community event, a book club is a great way to get like-minded people together. Because it's in your own building, people will be far more likely to attend on a regular basis.
Host a potluck. Why not have a community meal? Nothing brings people together like some well-prepared yum yums.
Use Facebook to launch a neighborhood meet-up. Check the addresses for your Facebook friends. Does anyone live nearby? You may be able to launch a neighborhood meet-up. Here's more on the idea.
Host an "open apartment." On a Sunday afternoon, open up your home for a set time (2 to 4 PM) and invite in your neighbors. Bake up some cookies and leave your door open – the smell should waft into the hallway and entice a few drop-ins. Here are some other housewarming recipes.
Organize a building party outside. Hey, everybody loves a block party, so why not a building party? Instead of choosing a narrow theme, make this a huge spectacular bash. Ask everyone to bring a dish to pass, and lean on your property owner to provide refreshments. It might be a great way to get the community chatting with each other.
Finding a cool apartment isn't just about a great space located in a cool neighborhood. It's an added bonus if you have neighbors that share your interests and are friendly. A good community makes an apartment feel like home, so be sure to do your homework on your prospective neighbors before you sign the lease.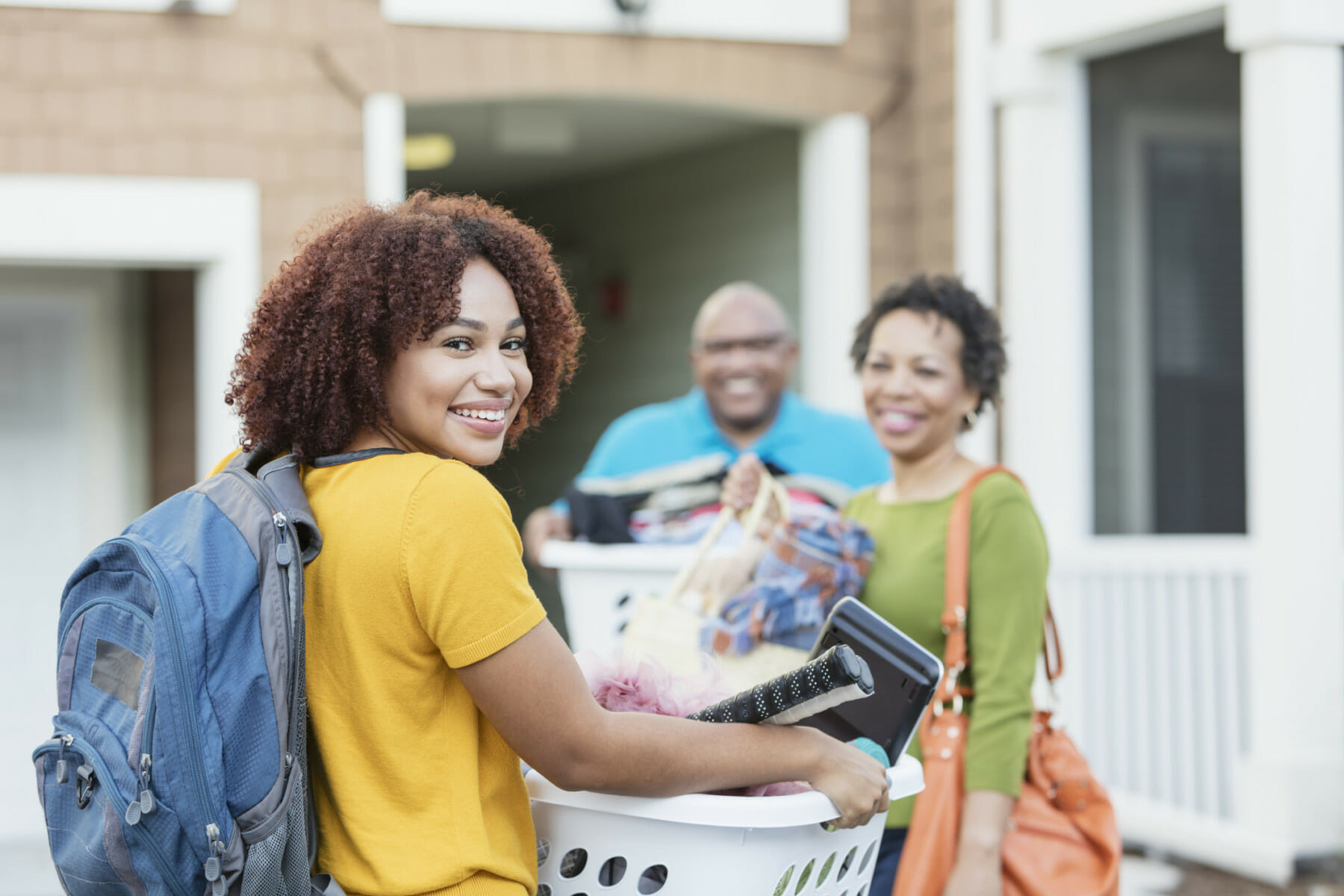 Download our First Time Renters Guide
Everything you need to know when searching for your first apartment.
Get it now