9 Ways to Avoid Apartment Rental Scams
As free services like Craigslist make life easier for renting your apartment, they also make it easier for criminals to pull off apartment rental scams. The scams are relatively easy to spot, provided you know some of the telltale signs and adhere to common sense.
Let's first take a look at a common scam techniques used on renters and property owners, then we'll detail what to do to protect yourself.
Non-existent Rental Scam
You find your dream rental online. The apartment is beautiful, and you exchange emails with the "landlord" regarding its availability. The landlord informs you that it's a hot property – many people have already seen it – and if you want it, you need to act fast.
To sweeten the pot, the landlord offers to pick up a month or two of rent, as well as some utility costs — just send in a deposit, a few months rent, and some other fees. You agree, and then discover that the place is not being rented, and the "landlord" doesn't exist. Your "deposit" has vanished.
Middleman Scam
Using the same technique as the Non-Existent Rental Scam, the Middleman in this case will pose as someone handling a rental for the true owner, who allegedly is overseas or out of the country. The middleman collects rent, fees, etc., and then disappears.
The "rental" is actually a picture and property details copied from a real estate website. The property was never for rent.
Sublet Scam
This was detailed in a recent Sublet Scam Alert from UW-Madison's Campus Area Housing Listing Service. You're trying to sublet your apartment, and you receive an inquiry email. After an exchange of details, the sender agrees to sublet the apartment, sight unseen. The person offers to send you a cashier's check, which sounds safe enough.
When you receive the check, you see that it's twice the original amount. You contact the sender, who apologizes for the mistake, and asks that you wire the excess money back to them, which you do. A few days later, your bank contacts you and informs you the cashier's check bounced, and you're responsible for the amount of the check and the funds wired to the scammer.
Those are just a few of the top scams. You can find many more, including all types of emails generated by scammers and other examples of fraudulent communications, at sites like Scambusters.org and Let's Get the Craigslist Scammers. This SlideShare, Anatomy of a Craiglist Scam, provides some examples of what the typical scam looks like.
[slideshare id=13136513&doc=craigslistfinal-120530120145-phpapp02]
Nine Ways to Avoid the Rental Scams
While the variations on the scams are increasing in number, they all tend to involve the same general themes. Most transactions occur via email, and include wire funds, fake cashier checks, etc. Here are some tips for avoiding a scammer:
1. Meet with a person locally
Craigslist recommends dealing locally with a person, and actually meeting them. "Follow this one rule and you'll avoid 99% of the scams," the site advises. If you feel uncomfortable meeting with a landlord or a renter subletting your place, ask a friend to be present during the showing.
For example, Steve Brown Apartments is happy to send a representative over to be present during a showing if you're trying to sublet one of our properties.
2. Don't wire funds
Anyone who request funds via Western Union, MoneyGram or any other wire service is likely a fraud.
3. Avoid cashier's checks
These tend to be counterfeit, and even worse, the bank that cashes them will hold you responsible for the full amount. Especially watch out for the "renter" who sends you a cashier's check two to three times the actual amount.
4. Refrain from giving any financial information
Keep your social security number, bank account numbers, and PayPal info to yourself.
5. Avoid renting sight unseen
Don't fall victim to the rush tactics typically used by scammers. Many will urge you to rent without visiting the apartment, claiming others are waiting to sign a lease immediately. If you are renting from out of town, be sure to do a background check on the landlord.
Ask to see their website, look for references, make sure they are for real. A quick Google search of the property owners name and/or address will reveal if scammers have used the property in the past. Check out some of our additional tips on long distance apartment hunting.
6. Check with the state to see if the landlord is listed with any protection groups, or if any complaints have been filed
This will help you not only to flesh out scammers, but also qualify the good landlords from the bad. We detailed where to look in our post How to Sniff Out a Sneaky Landlord in Madison.
7. Steer clear of the overly anxious landlord
Beware the landlord who is too good to be true. If they won't do any background checks on you, and make outlandish promises such as paying your first two months rent and/or utility fees, then you've probably got a scammer on your hands.
8. Check references and credit reports
If you're subletting, be sure to make serious inquiries into a person's background before you sublet them. Even if you're desperate, go the extra mile.
9. Refuse over-payment
As we detailed above, a commonly used scammer tool is rent overpayment. Don't accept any types of over-payment, especially if a cashier's check is involved. The types of rental scams we see on Craigslist and other rental sites are not particularly difficult to sniff out.
Once you know the typical attributes, and stick with common sense guidelines, you can avoid the scams. The most important point: If you feel uneasy about any financial transaction, put on the brakes and double-check the deal with trustworthy sources.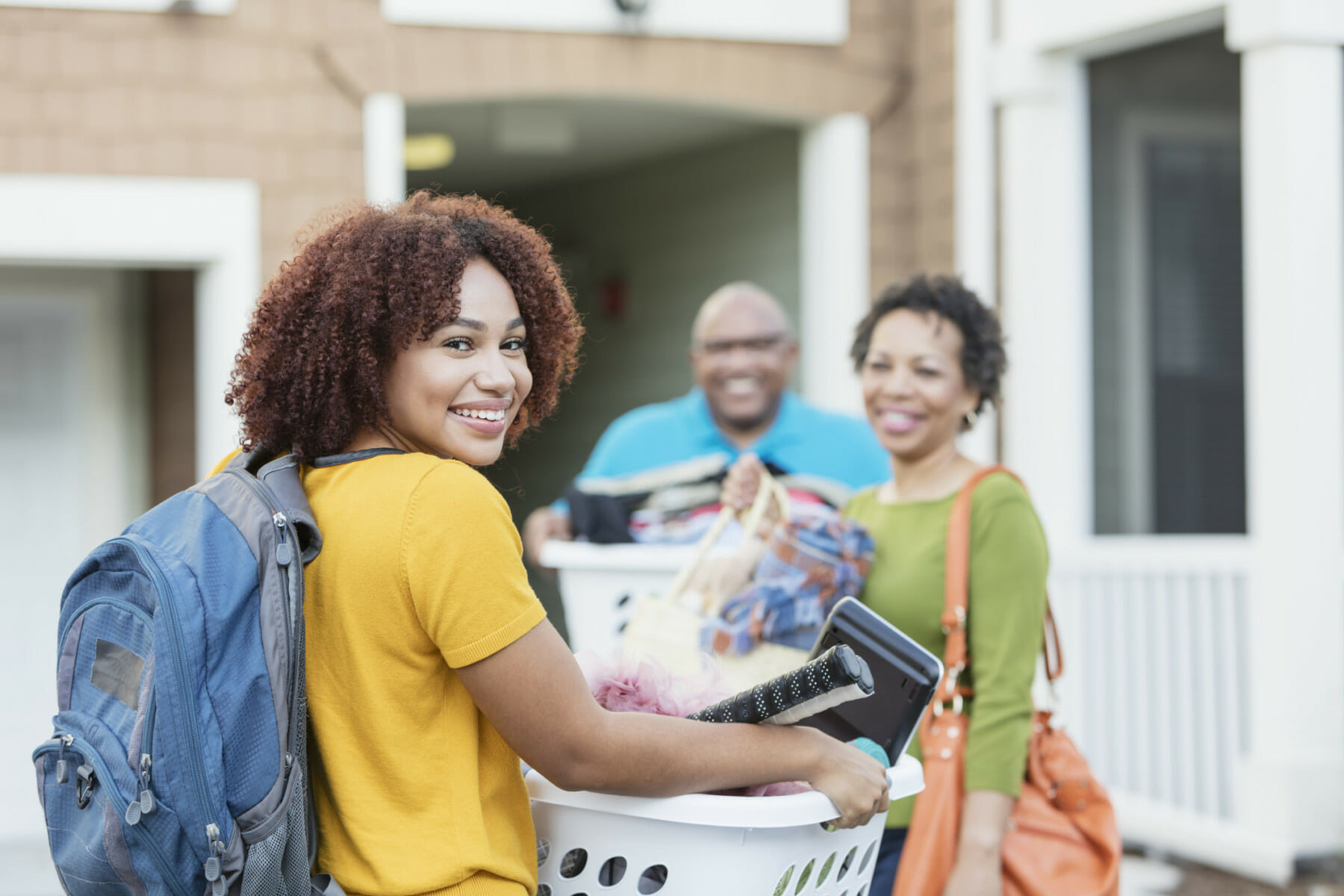 Download our First Time Renters Guide
Everything you need to know when searching for your first apartment.
Get it now