4 Ideal Neighborhoods for Young Professionals Moving to Madison
Moving to Madison, WI? If you're a young professional, you're not alone. Madison is a hotspot destination for young professionals. However, not every neighborhood will be the right fit. If you want hip and lively areas and don't want to be surrounded by UW students, then only a few downtown areas will do. Let's spell out the criteria we used when picking these four neighborhoods for young professionals:
You want to be where the action is – restaurants, live music, theater, etc.
You don't want to live next door to a bunch of crazy (i.e. noisy) students.
You want a nice living space – affordable, hip and / or luxury living.
You don't want to fight traffic.
Tall orders, but all attainable, which is the true beauty of living in Madison. With those criteria in mind, we'd recommend the following neighborhoods:
First Settlement Neighborhood
You can't get much closer to downtown than the First Settlement Neighborhood. Just off the south side of the Capitol Square, the First Settlement Neighborhood is home to a thriving restaurant scene and the hub of all things governmental during the workday.
Culture: Many of Madison's signature events – Concerts on the Square, the Saturday Farmer's Market, the Art Fair on the Square – are in your back yard. You've also got access to the Monona Convention Center, which hosts concerts on its rooftop during the summer.
Rentals: In this neck of the woods, you'll find a mix of condos and rentals, with quite a few older buildings. That means historical character and charm, without all the common amenities.
Neighbors: You get an eclectic mix of young professionals and empty nesters in the First Settlement Neighborhood. Not too many students live in this area, considering it's a long haul down to campus. Those that do are likely in grad school, and not much of a threat to party it up on weeknights. Here's a more in-depth look at the First Settlement Neighborhood.
The Marquette Neighborhood
A unique slice of Madison, the Marquette Neighborhood is home to numerous summertime festivals, and distinctive restaurants and bars. The area has received a hefty influx of business development, altering the demographic and bringing more young professionals to the areas.
Culture: Distinctive, uniquely Madison, you'll find all types of lifestyles at home in the Marquette Neighborhood. The housing options have definitely improved in recent years, with new homes and condos lining the streets. As a result, exciting new restaurants and a thriving nightlife scene have emerged.
Rentals: This area is home to flats and home rentals. The properties tend to range from slightly rundown to brand new; you'll find a little bit of everything in the Marquette Neighborhood.
Neighbors: Very popular among grad students, many families also call the area home. Once again, the distance from the UW-Madison campus keeps the undergrads at bay. Here's a more in-depth look at the Marquette Neighborhood.
The Monroe-Dudgeon Neighborhood
One of Madison's more trendy neighborhoods, this area has developed the Monroe Street corridor into a desirable destination. Loaded with hip cafes, restaurants, bars, and galleries, it features Camp Randall, Lake Wingra, and a number of beautiful homes in between.
Culture: Perhaps not as lively as the Marquette or First Settlement neighborhoods, Monroe still has its fair share of fun on weekends. The newly constructed Hotel Red and the remodeled Brassiere V are examples of emerging hotspots. You're also close to UW sporting events and the downtown.
Rentals: With its proximity to downtown, you'll find a few more student rentals in the area. However, because of the preponderance of families and young professionals, the neighborhood tends to be quiet and well-behaved (except for the occasional lapses on Badger football Saturdays).
Neighbors: More young professionals are seeking out the area's developing condo scene, including the property on Monroe Street above Trader Joe's. Smaller rentals units can be found up and down Monroe Street, along with houses for rent. Here's a more in-depth look at the Monroe-Dudgeon Neighborhood.
Bay Creek Neighborhood
If you like water, you'll love the Bay Creek Neighborhood. You're bordered on three sides by water, and you have access to Olin-Turville Park, with spectacular views of the Madison skyline. The neighborhood is long on natural beauty, with hiking in Turville Woods, fishing at Wingra Creek, or swimming at Bernie's Beach.
Culture: While Madison is a stone's throw away, the nightlife and restaurant scene isn't as vibrant as our other three neighborhoods. However, you are next to the Alliant Energy Center and Olin-Turville Park, which hosts big-ticket acts and festivals, respectively. You'll find you're a quick bike ride away from your venues of choice.
Rentals: You'll find the area has more single-home rentals and flats, less apartment buildings.
Neighbors: The neighborhood's claim to fame is that "long-term resident help newcomers settle in." Expect a strong sense of community. You'll get to know your neighbors, young and old, which is why many young professionals and especially new families start here and never leave. Madison has quite a few other noteworthy neighborhoods for young professionals, but your best bet is to start with these four distinctive areas. Quiet yet lively, you get the very best Madison has to offer. Here's a more in-depth look at the Bay Creek Neighborhood.
Download a comprehensive budget worksheet and get the ultimate first apartment checklist with our free First-Time Renters Guide. Click on the button below!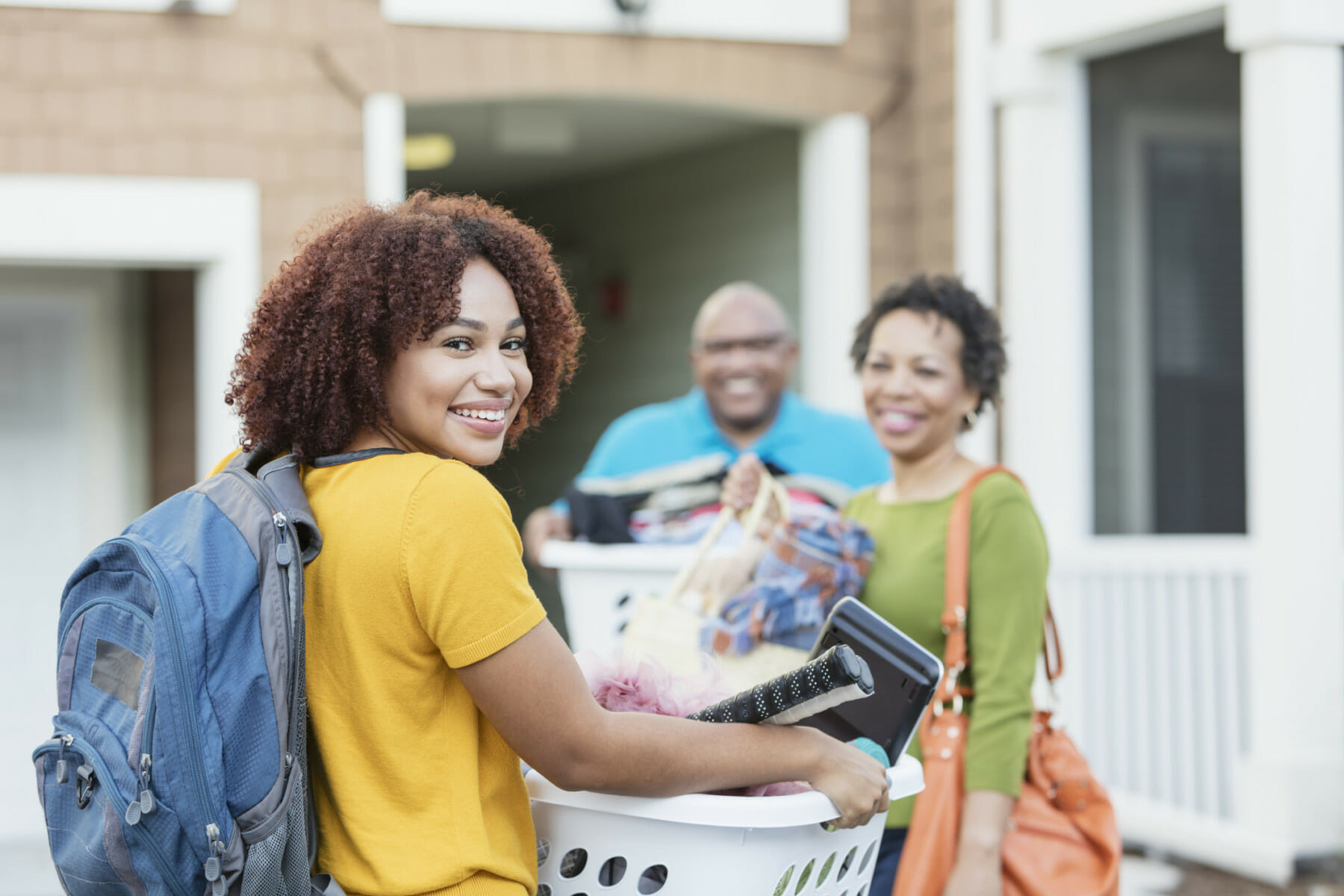 Download our First Time Renters Guide
Everything you need to know when searching for your first apartment.
Get it now