Tips for Finding Housing if You're Transferring to UW Madison
When she transferred to the UW, Emma Forman found a new university for herself. What she couldn't find was a home – a predicament that occurs when transfers look for student housing.
Forman (pictured above) was attending Denison, a small liberal arts school in Ohio, and decided she wanted to transfer to a school closer to her home in Chicago. She pondered the transfer during her freshman year, but didn't want to make a decision until the summer. "I didn't want to have to think about it until the end of year," Forman said.
While delaying the decision allowed her to focus on her studies, it didn't give her a head start on getting housing here in Madison. She was shocked when she started looking into getting an apartment and found there wasn't much to choose from.
"In Denison, there is a housing lottery, and it causes huge arguments," she said. "I thought it was crazy there." But the competition for housing was even more intense in Madison, and Emma was beginning her search in June.
Looky here – it's Lucky
Emma's brother advised her to find a living situation that would allow her to meet people and establish new connections. She passed on some campus housing that she didn't think fit that requirement. She also wanted an apartment with a kitchen.
Instead of searching through tons of online listings and perusing rental websites, Emma's housing materialized by chance. Her mother was walking through campus while Emma was taking a placement test, and she wandered into Lucky Apartments. Together, they returned and toured Lucky.
Emma liked the location and the social appeal of the Lucky 101 first-year program. She decided this would be her place.
Emma quickly learned a hard lesson for most transfer students: When you're late to the party, you don't always get your first choice. She wound up having to share a one-bedroom apartment, but she took it.
The new, less-than-ideal arrangement was a learning experience for Emma, and it helped her adjust her mindset to life at a bigger school in a large city. "It's hard, you have a lot of people who are transferring in from other schools," she said. "You really have to get on it when you're looking for housing. You can't wait."
Denison was a small school, and life in Madison was decidedly different. "Going to a school like Madison with 40,000 students, you're not a top priority, and you have to understand that," she said. "There are just so many people here."
On the other hand, moving out of the small-school atmosphere made her realize her new surroundings were more attuned to the real world. "As nice as it was at Denison to have my hand held, that's not life," she said. "Here I am getting more life experience. You have to figure out how to get through it."
If she could do all over again, would she do anything different? Emma doesn't think she could have done anything differently, but she does offer some advice to transfer students who are either considering making the move or are committed to transferring to Madison:
Decide early. Emma put off her decision to transfer until the summer. In retrospect, if you can make a commitment earlier in the year, you'll get a jump on the housing opportunities. Emma points out that she's already signed her lease for next year's apartment. She signed back in October, and she knows people who sign leases as early as September. Understand that the market moves quickly here.
Be realistic about your situation. As a transfer student, your only expectation is that you can't expect anything. "When you're transferring, you're changing everything," she said. "You can't control all the parts." Be willing to adapt to the housing scenario you wind up with.
View your situation in a positive light. In Emma's case, she said she probably would have "freaked out" a year ago if she knew that she'd have to wind up sharing a one bedroom with someone she didn't even know. Now she views it as a positive. "I'm living with a girl who's from China, and this is her first year in America," she said. "How often in your life do you get to experience something like that?"
Steve Brown Apartments Adds a Few Transfer Tips
We'd add a few suggestions to Emma's, courtesy of our housing experts at Steve Brown Apartments:
Don't feel pressured. Even after reading what happened to Emma, don't panic. There are plenty of options out there. Lots of students and renters are looking to move and need to sublet their apartment – you just need to find them.Also, knowing that you have options allows you to have the upper hand and could possibly let you negotiate a lower rate for a sublet that you really want. You are doing the current resident a favor and they will, sometimes, take anything over nothing.
Check Craigslist for sublets and spring advertising. It's usually the top resource for sublet listings.
Call property owners. Having a hard time finding anything on Craigslist or community boards? Don't be afraid to call up some of the different property owners and ask if they have any sublets available. Most likely, they are aware of people trying to sublet and can get you in touch with a few different people.
What if You Find a Sublet
If you find a sublet that looks like a good fit, be sure to do the following:
Don't let the current resident just give you the keys and say everything will be ok. This is how you get into trouble with management and could possibly be forced out. Have something in writing from the resident to protect yourself and always work with the company that rents the apartment. This will save you a headache later.
Discuss "move-out cleaning" with the person you are subletting from. Management companies do not clean apartments when a subletter moves in, and sometimes the current renter does not think about cleaning when they are heading out. It's definitely something you want to get straight before you take an apartment.
Get the sublet approved by the owners. Have the property management company approve the sublet. If there is an issue with you subletting, you want to find out before you move in. No one wants to be evicted without notice, especially in the middle of winter.
Other Things Transfers Should Know
If you're new to the area, here are a couple things you definitely need to know:
Use the housing resources that exist on your campus. Visitor & Information Programs is the central Campus Area Housing Office for the University of Wisconsin–Madison.
And here's information for housing at Edgewood and Madison Colleges.
Feel free to also download our First-Time Renter's Guide, which is full of information to help you find an apartment. And if you need advice or guidance on finding housing, keep in mind that our representatives are happy to answer any questions you have on the Madison apartment market.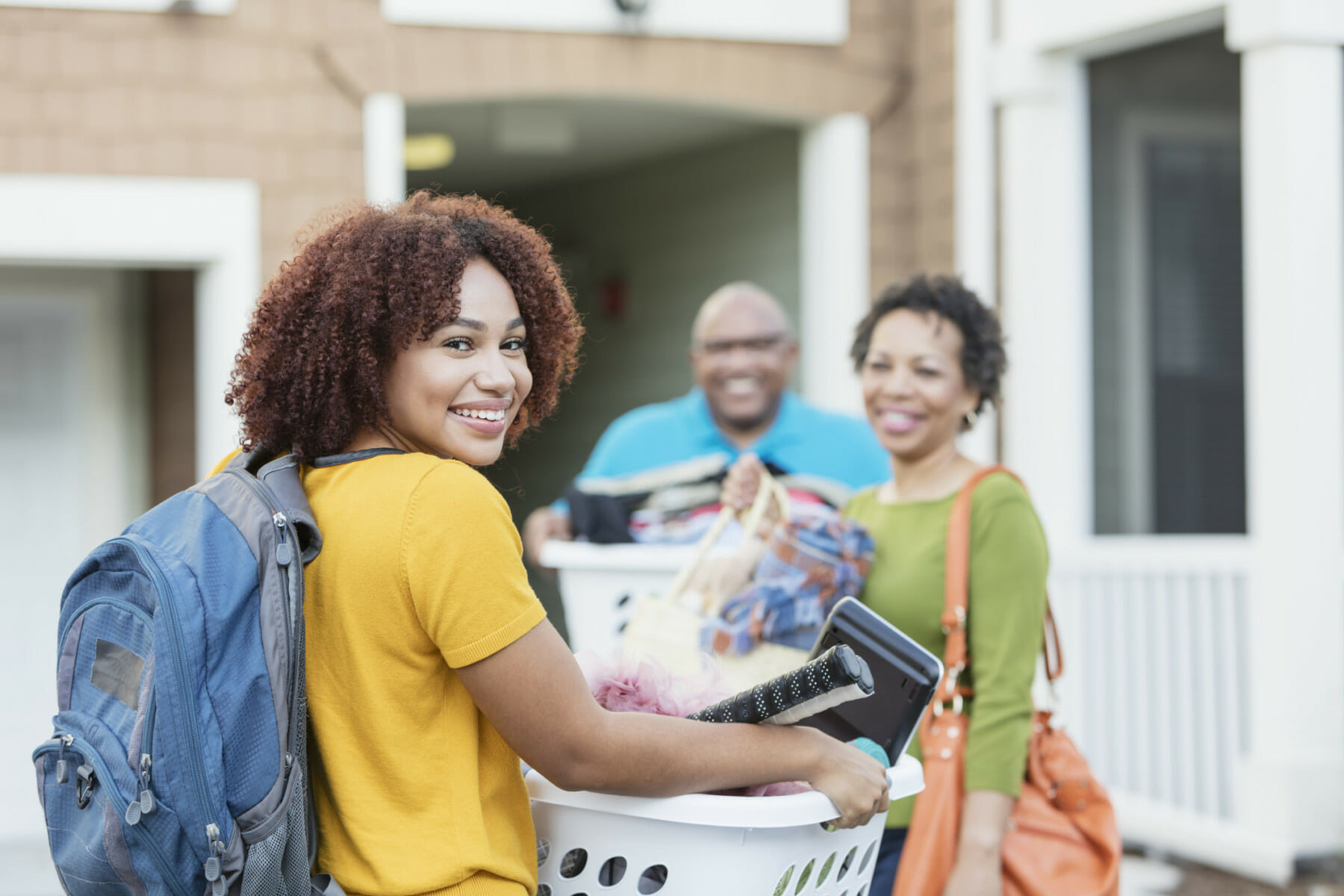 Download our First Time Renters Guide
Everything you need to know when searching for your first apartment.
Get it now
Published on Jan 29 2014
Last Updated on Aug 26 2022