11 Reasons Why Freshmen Are Opting for Student Apartment Rentals
Generation Y is approaching their first year in college in a very different way. Many freshmen are opting out of shoebox-sized university-owned dorms and considering apartments and private residence halls. Here are 11 reasons students are making the switch.
1. A social scene. Dorms have always provided the ideal social scene, allowing students to meet fellow freshmen and develop friendships. Private residence halls also realize the importance of creating a social network for students, and most include a variety of events and activities to create a busy social scene.
2. More room to roam. While dormitories have also expanded in size, many still only feature room for two single beds, a couple of desks, and a tiny fridge. The apartment option can give you a private bedroom, shared community space, and your own kitchen. That added space provides room to stretch out and avoid potential roommate conflict.
3. A study retreat. The dorms are great for socializing. But if you don't have a private room for a retreat, they can distract you from your studies. Many students opt for their own room in an apartment setting, so they can focus on the books.
4. Nice, very nice. Competition for apartment renters is always fierce, particularly in Madison. The good thing is that competition motivates property owners to maintain their apartments, and go the extra mile to keep their residents happy. That means providing exceptional living spaces and great customer service.
5. Security. In a big city like Madison, security is important. Property owners who cater to college students realize that an extra level of security is essential for freshmen, and now many offer buildings with well-lit exterior areas and a staffed front desk.
6. Resident advisors. The social scene of a dorm isn't all that has been recreated in private residence halls. Most apartments or private residence halls catering to freshmen will also offer student support, such as resident advisors (RAs) and tutoring opportunities.
7. Healthy eating. While freshmen tend to subsist on a diet of pizza and pizza, many students are starting to realize the importance of eating right. Having access to a kitchen of your own allows you to prepare simple but healthy meals. You can also cook your own pizza!
8. Location, location, location. Like the dorms, many private residence halls are also located in the heart of the campus scene and will be close to your classes.
9. Length of lease. After your first year, you may live at home during the summer. Dorms and private residents halls always give you that flexibility, but now apartments are also catering to student schedules. Look to see if an apartment offers a 9-month lease option.
10. A place to stay over breaks. One huge benefit to a private residence hall or an apartment versus a dorm is you have a place to stay if you're not going home over Thanksgiving, winter or spring breaks.
11. Food options beyond your own kitchen. So you've got your own kitchen. What if you want other options? Some apartments offer discounts to local food establishments, or proximity to campus-area food services. Ask to see what options you have beyond your own apartment kitchen.
Those are some of the common reasons we hear about, but do your own fact-finding. When you take a tour of an apartment or private residence hall, talk to some of the residents. Get their honest opinions of the rental. Most renters will tell it to you straight, and its nice to get an opinion from someone who actually lives in an apartment.
The most important thing is to base your living option on what feels the most comfortable to you. This is going to be home for a big transitional point of your life. Make sure it's the place you want to be.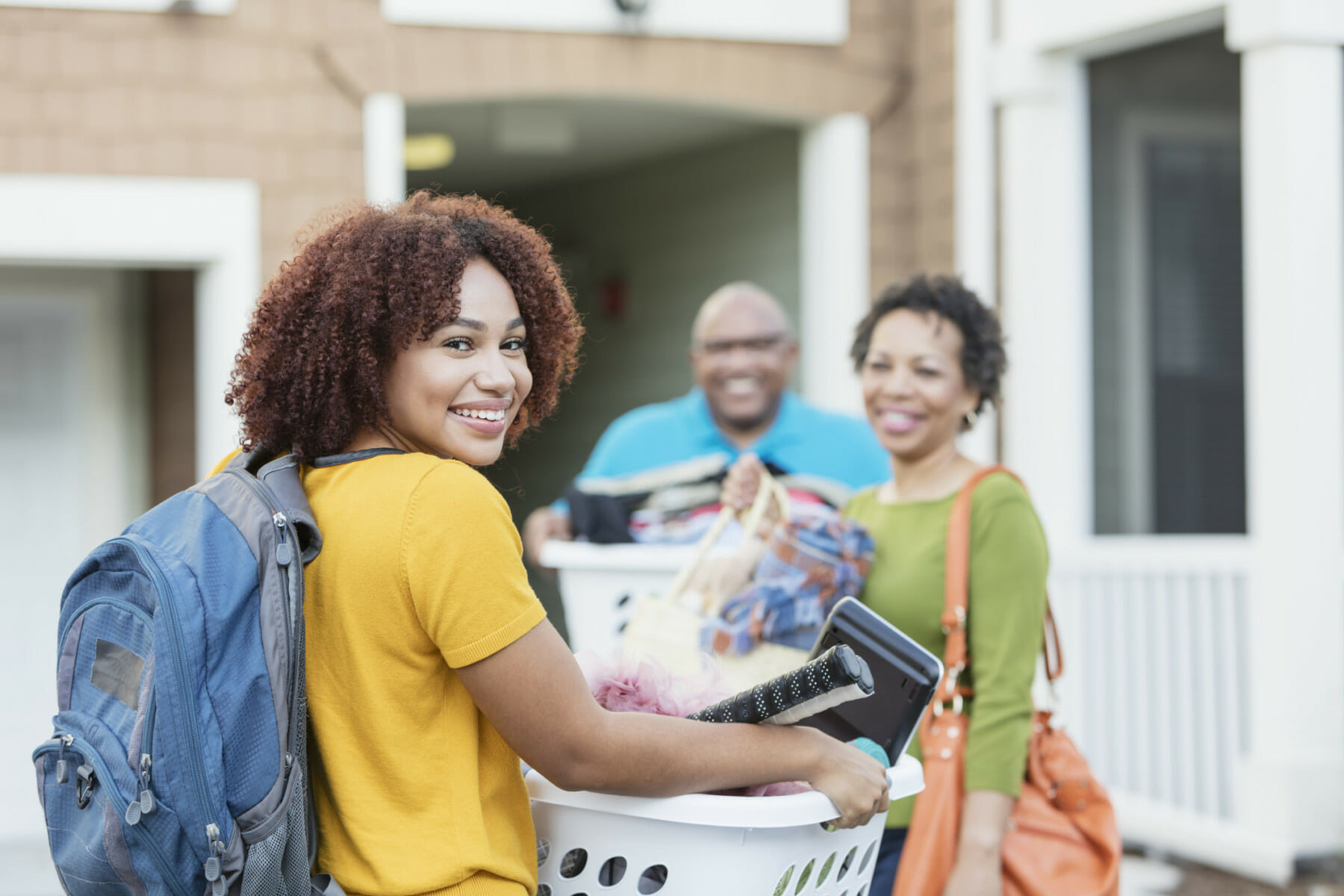 Download our First Time Renters Guide
Everything you need to know when searching for your first apartment.
Get it now
Published on Jun 04 2014
Last Updated on Aug 26 2022