7 Essential Apartment Amenities You Should Never Live Without
Some Madison apartments are beginning to offer rooftop pools, spa facilities and other luxury features. Those amenities sound great, but how necessary are they? No matter what your apartment offers, don't let anything overshadow these seven essential amenities and services.
So what amenities do you really need, and which are unnecessary luxuries? When considering an apartment, here's a list of seven amenities you should never go without.
Emergency Maintenance: If something critical breaks down (like heat or your apartment's only toilet), you won't want to wait until morning. 24/7 emergency maintenance is one of those amenities you hope you'll never have to use, but you'll be thankful you have when you need it.
Responsive Management: Few things are more aggravating than unresponsive management. Five days to fix the only toilet in the apartment? That's not right. You need a property manager that is going to be responsive to your needs.
How can you tell if they're responsive? By considering how responsive they are during the sales process. If they are slow to respond to your inquiries and questions, just imagine how slow they'll be to respond to maintenance requests.
(It's your right! Did you know that as a tenant, you actually have a legal right to responsive management? TheTenant Right Resource Center provides this series of steps you should take if your landlord is unresponsive to your maintenance requests.)
Efficient Heating and Cooling: This one has a double advantage – it keeps your apartment comfortable and your bills lower. Electric bills can become steep when inefficient methods for heating/cooling an apartment are used, such as an electric baseboard for heat and wall air conditioning units.Look for a place that has forced air heating and cooling and duct work. It will keep your apartment comfortable and money in your pocket. Or, better yet, rent an apartment where utilities are included!
Security Features: Security is critical, especially living in a city. It seems like a given that your apartment would come with basic security features, but some do not. Here's a checklist of the basics to keep in mind when apartment hunting:
Locking front door (on your apartment and on the building)
Locking windows (even if you're two or more stories up)
Working exterior lights at all entrancesBonus security features: On top of the basics, some units will come additional safety features to protect your unit and belongings.These features may include:
A bike (and/or car) garage
Security alarm system
Security cameras
Nearby Convenient Transportation: This is especially important for those of you without cars. If you have a bike, scout out the area beforehand to ensure the streets are biker friendly.If you're counting on public transportation, don't just check to see if there is a bus stop near you. A bus stop is only as useful as the routes that pass through. Plan your hypothetical route with Madison Metro Transit or using Google Maps to make sure the bus you need stops near your apartment.
Windows and lighting: Start by scouting out every room – flip on the overhead lights in each room to ensure they're bright enough and make sure each bedroom has windows. You'd be surprised how many high rises are being built with interior bedrooms that don't have windows.Once you've confirmed that the lighting is ample and that windows are present, try opening the windows. Building codes restrict how far – or even if – a window can be opened. You might find that although a unit is abundant in glorious natural light, none of the windows can actually be opened to provide fresh air.
Dishwasher: You might not necessarily need a dishwasher if you're living alone. But with three or four roommates, the absence of a dishwasher can quickly turn your sink into a dirty-dishes graveyard. Almost all new apartments include dishwashers, but it's far less common in older buildings.
Don't sacrifice the things you really need for those seldom-used luxury items that will raise your rent. Before signing a lease, make sure your apartment has these critical seven items. If you don't, you could get stuck paying for all icing and no cake.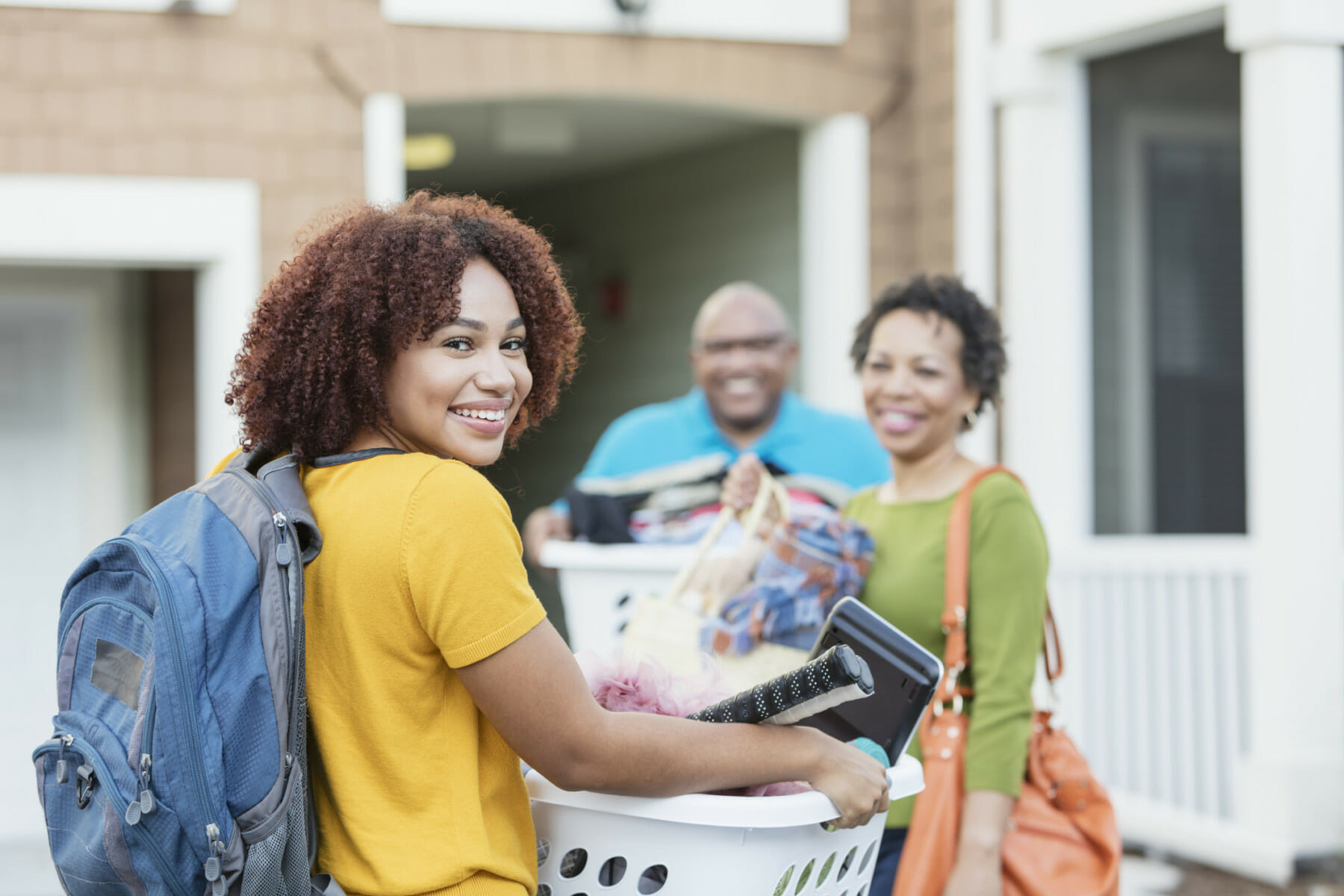 Download our First Time Renters Guide
Everything you need to know when searching for your first apartment.
Get it now