An International Student's Guide to Renting in Madison
If you're new to the country, let alone to Madison, you may not be familiar with the apartment renting process. Based on mistakes we've seen our international renters make in the past – including some involving legal issues – here are some tips for making the process easier. Providing this information is about more than making your apartment search easy. It's also about understanding your rights and responsibilities. There's the potential that even an honest mistake could land you in legal trouble. We don't want it to get to that point. We're going to run through some important guidelines to help make apartment renting in Madison a positive experience.
Know these General Tips Before Deciding Where to Rent
We'd like to begin with several general tips for renting your Madison apartment. These are things you should always think about before signing a lease.
Rent within your budget: Setting a budget is absolutely critical in renting an apartment. Use a comprehensive budget worksheet, like this one, to ensure you can afford the rent.
Make sure you can pay your rent ON TIME! Not being able to pay your rent on time WILL result in late fees! If you forget to pay your rent or can't pay on the day rent is due, you could even be faced with eviction or other harsh consequences.
Think about legal necessities: Do you need a co-signer? (Check out this website if you're not sure.) How clean is your legal record? Do you have work references? These are all crucial questions that you need to take care of before applying for an apartment.
Translate: If you have a hard time fully understanding the English language, use a translation service, app or website so you know exactly what you're getting. Legalese is difficult enough to understand when it's in your native tongue, let alone when it's in a foreign language!
If you want a more complete list of these general tips, check out this post. Having a grasp of the basics is the best place to start.
Know how to Identify Sneaky Landlords
Some landlords, knowing that this may be your first time renting an apartment in the U.S., may try to take advantage. While this post provides a more comprehensive list of warning signs of sneaky landlords, here's a brief overview of how to evaluate them:
Look for consistency: Fair housing laws exist to protect you. This means you can't be discriminated against because you aren't a U.S. citizen. There shouldn't be any "special circumstances" for you, such as having to pay the last month's rent up front, or having a separate application form to fill out, or a special fee to pay.
Listen carefully to what they say: It's a warning flag if a property owner says anything about being able to enter your unit at any time, withholding your security deposit without reason, indicates they can terminate your lease without warning, or encourages you to sign a lease without reading it.
Ensure they disclose required information: Property owners must disclose any housing code violations, structural defects in a unit, problems with running water or plumbing, and more. You can find a complete list of disclosure requirements in this article posted by the Wisconsin Bureau of Consumer Protection.
Look into complaints: Give a call to the Department of Agriculture, Trade and Consumer Protection for a list of complaints against a specific property owner.
Once you find a place to live, consider the following before you move in: Purchase Renters Insurance If you cause significant accidental damage to your apartment or your belongings get ruined from flooding, fire or other causes, renter's insurance can save you from paying tens of thousands of dollars to repair your place, or replace your things. Click here for a true story of why renter's insurance is necessary. Renters insurance generally costs about $15 a month, and the money is well worth it in the event something goes wrong. Here are some of the ways renter's insurance can protect you:
Reimburse yours and other's property loss: If your stuff gets damaged or stolen, insurance will reimburse a portion of the costs. Also, if you do something that inadvertently damages a neighbor's property or the building you live in, insurance can help cover those costs. Without insurance those expenses would be your responsibility.
Provides you shelter: If you move into an apartment that ends up being in an unlivable condition, insurance can help cover living expenses while you search for a new place.
Protects you from lawsuits from fellow residents and your property owner: If you inadvertently cause harm or property damage to a fellow resident or the property you live in, such as by accidentally activating your apartment's emergency sprinkler system, you could be faced with a lawsuit. Your property owner could also sue you for similar actions.
At Steve Brown Apartments, we require all of our residents to carry a renters insurance policy. We do this because when bad things happen – and there are inevitably one or two major problems a year – we don't like to see our residents on the hook for huge losses or damage charges when a $15/mo. policy could have covered them. For more information on renter's insurance and what it can do for you, check out this post. And here's a tip for after you move out: Know How to Write a Letter for a Security Deposit Dispute A security deposit is a sum of money, usually equivalent to first month's rent, that you pay when signing a lease. Your property owner holds onto this in case you damage your apartment. If you don't cause any damage, the money will be returned to you within 30-days of the end of your lease date. (Make sure you give your property manager a forwarding address so they can send you this check). However, if a property owner withholds money for reasons you deem unwarranted, such as post move-out cleaning charges, you will need to write and send a letter stating why you believe you are entitled to have more or all of your security deposit returned. In this letter (it has to be a letter, NOT an email), be sure to include the following:
Specify who you are, the apartment you rented, and explain your position.
Include any photographic or other evidence that can help your case.
Include a deadline by which you expect the property owner to respond to your letter. Something like "Please contact me by ___ 2014 to resolve this issue" is sufficient.
For a more complete description of how to craft a security deposit letter, please reference this post. Moving to a new country is a tough transition, and not understanding how to rent an apartment can make things even harder. Follow these tips to make the learning curve a little less steep. We hope you find a great apartment and enjoy living in Madison!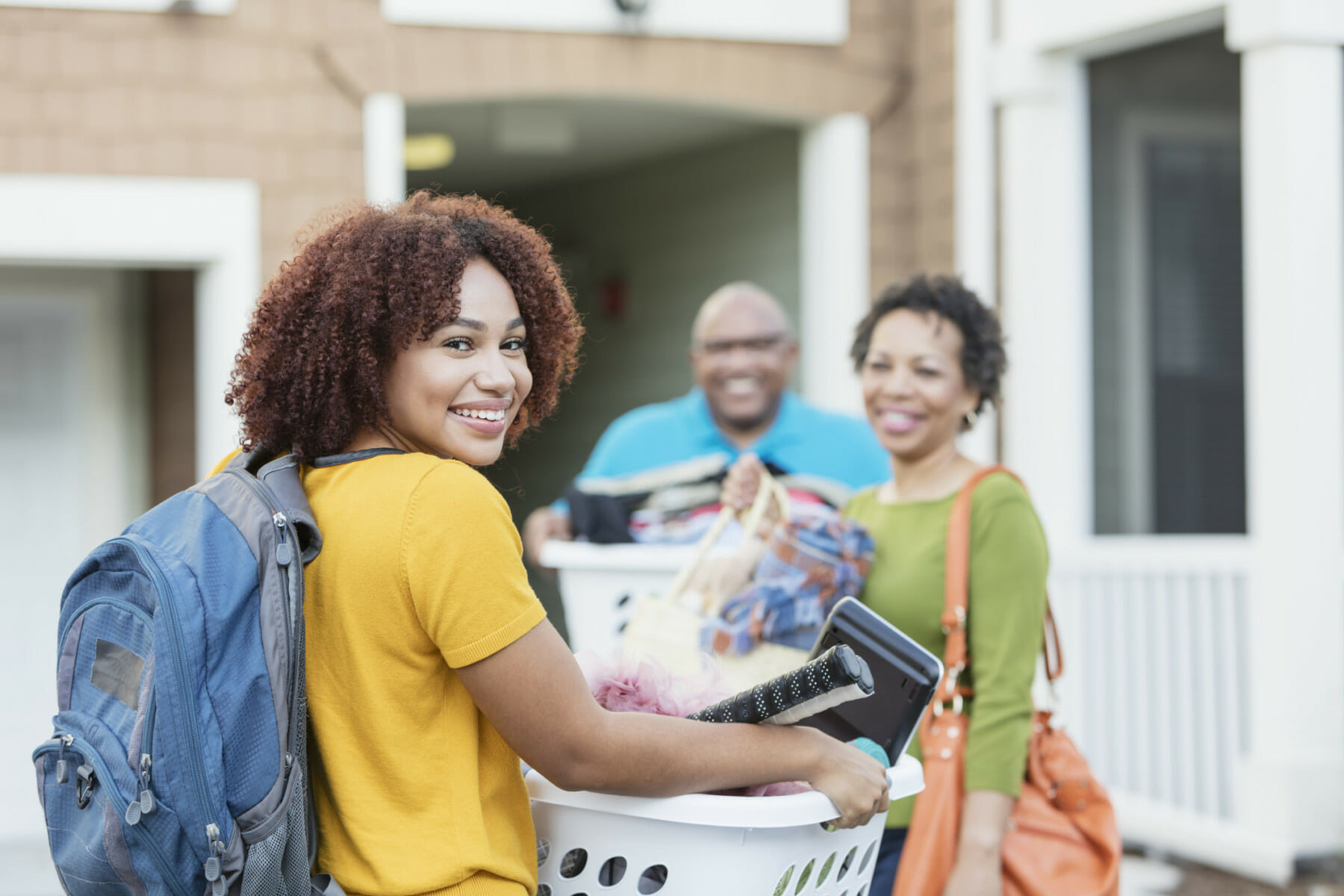 Download our First Time Renters Guide
Everything you need to know when searching for your first apartment.
Get it now