How To Tour an Apartment Like a Pro in 3 Easy Steps
Some people are so excited to move someplace new that they forget to ask the important questions during their tour. But knowing how to tour an apartment – including what to look for and what to ask – can be the difference between a great rental experience or suffering through it.
The key is to put yourself in control of your apartment tour. Of course, the leasing agent will lead the way, but it's your responsibility to ask the important questions and ensure everything is up to your standards. Follow these three steps to make the most of your apartment tour.
3 Steps for Touring an Apartment Like a Pro
Step 1: Listen
Don't immediately rattle off a million questions when you enter a prospective apartment, which can distract you and make it easier to miss things. Start by just getting a general feel for the place, and make mental notes of (or write down) any obvious issues to bring up later.
Most importantly, listen to what the leasing agent has to say. They might answer several questions you planned to ask later, or mention some considerations you hadn't even thought of.
Step 2: Look
Once you've finished the initial guided walk-through, take a second lap on your own or with your roommates. This time, give it the fine-tooth-comb treatment, making sure to check out the following four key aspects in particular:
Water pressure – You use the faucets every day for showering, doing the dishes, washing your hands, and countless other necessities – having good water pressure is an absolute must! Turn on every faucet and shower to make sure water is flowing at an acceptable rate.
Windows and doors – Windows and doors serve many purposes. They provide security and insulation, not to mention they're your portal to the outside world.
Start by making sure the locks on every door and window work properly. Never sign a lease until you know that it's a secure place to live.
Also consider thickness of doors, floors, walls and windows. Thin materials are unlikely to block out outside noises or provide good insulation during the winter months.
Storage space – It's not uncommon for some buildings, especially older units, to lack adequate storage space. We're living in a time where people simply have a lot more stuff than we used to. Ensure that closets and other storage areas are large enough to accommodate all your belongings.
Maintenance – The condition of your apartment is probably the biggest tell-tale sign of the unit's quality, as well as the quality of the property manager. Note the condition of the shower, toilet, walls, floors and appliances.
If anything looks awry, ask the leasing associate if they can get it fixed before you sign a lease. If they promise to make repairs after you sign the lease but before you move in, get it in writing and don't pay your first month's rent without verifying that the repairs were made.
Exterior Condition – Don't forget checking outside of the apartment. Make sure the walkways to and around the apartment are in good condition, that the landscaping is in check, and that building's exterior doesn't look like it's crumbling apart. Neglect on the outside of a building is never a good sign.
Look at the Lease – Ask them to email you a copy of their lease and then READ IT! What are the fees? What are the community policies? What can you do? What can't you do? Make sure what's in the lease matches what you're willing to deal with.
Leases dictate everything from having guests stay with you to requiring you to leave your heat at a certain temperature. Don't be caught off guard – read the lease.
Step 3: Ask
Now that you've had a chance to hear what the leasing agent wants you to hear, and also had time to scan the place on your own, it's time to ask any remaining questions. When creating your list of questions, try not to only think of your immediate needs. You never know what the future will hold. Here's a good list to get you started:
What is the security deposit amount? Is it refundable?
Does the apartment require renter's insurance?
When is rent due and when is it considered late? Are there penalties for late payments?
Are utilities included in the rent? If not, what does the average utility bill look like?
How do I make maintenance requests? Can it be done online or do I have to call? How long does it take for a response?
Do you provide 24-hour emergency maintenance? What constitutes an emergency?
Will the lease end date work for me next year? Is there any flexibility to stay longer? What kind of lease extension fees are involved?
Does the apartment allow pets? Is there an additional pet fee, rent or deposit?
What is the subletting policy and are there subletting fees? Is there a lease buyout option for buying a home?
Is parking available at or near the apartment? What are the street parking regulations like in the neighborhood?
Your leasing agent won't be able to answer questions about who lives in the building and what their preferences are. However, you can usually get a good sense of a community by looking at the cars in the parking lot, items on outdoor patios and porches, (kids toys, etc.) and by spending time on the property watching who comes and goes.
Everyone has different ideas for who they want their neighbors to be – make sure what you see lines up with what you're looking for.
Being actively engaged during your apartment tour is absolutely essential. Follow these three steps and leave no stone unturned, so you can feel certain that you're moving into an apartment that will truly be great place to live.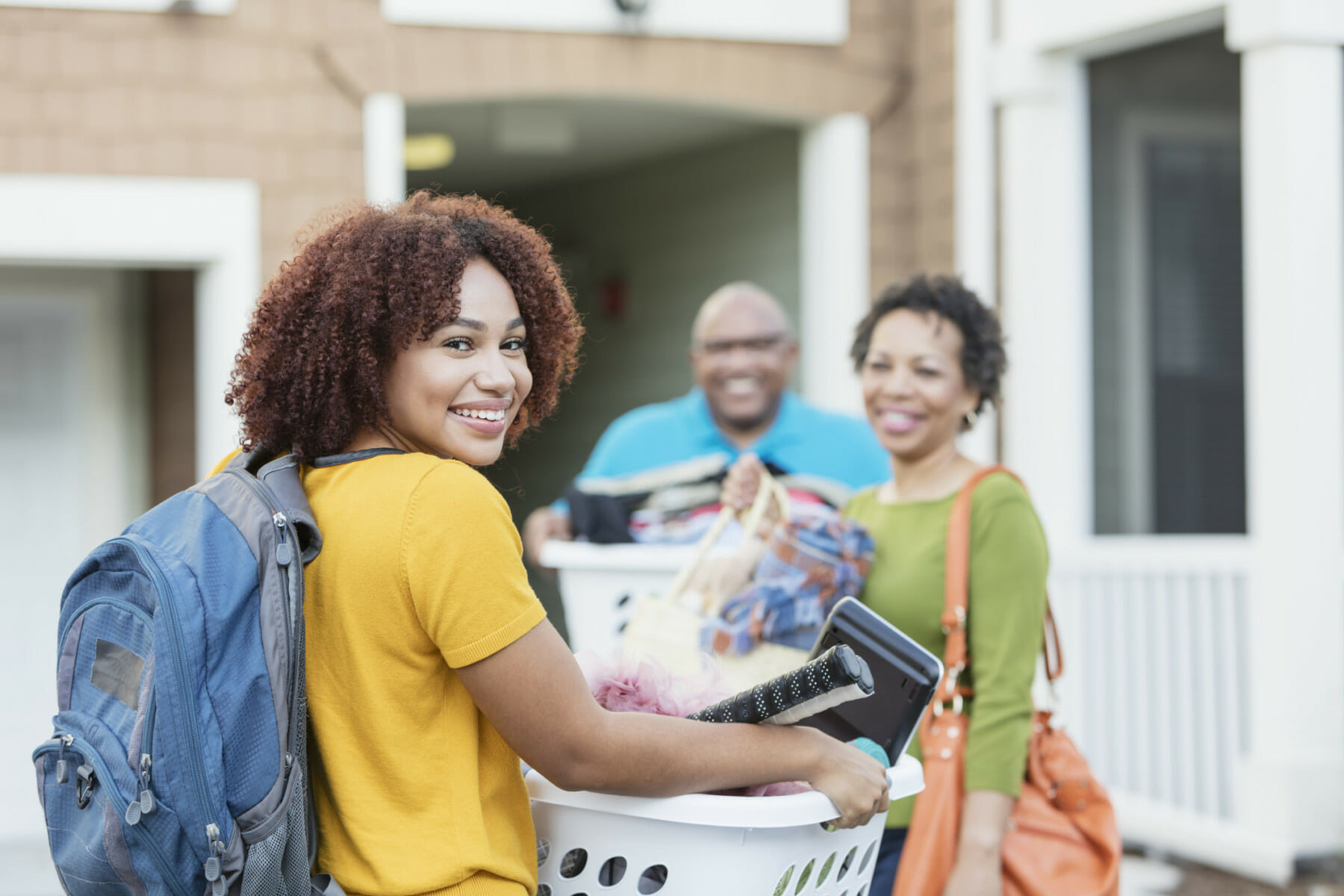 Download our First Time Renters Guide
Everything you need to know when searching for your first apartment.
Get it now
Published on Jun 24 2015
Last Updated on Aug 26 2022