What Happens to My Security Deposit? The Real Truth
It's no secret, we know that renters hate security deposits. Many even vilify property managers for using them as an additional revenue stream. But before you grab your pitchforks, let us tell the real story of what a security deposit is and how we use them.
First of all, let's be clear: We do not use security deposits as additional revenue. Think of it more as insurance, most of which is returned to our residents at the end of their lease. As an example, 88% of the security deposits collected at The Regent last year went back to the students. The remaining 12% went to cover costs for repairs and cleaning. 0% came back to the company as revenue.
If everyone left their apartments in great condition upon move out, we could stop collecting security deposits – they're a lot of work for a lot of people and a hassle for our residents. Unfortunately, it's not likely that's going to happen any time soon.
With that in mind, we'd like to lay all the cards on the table and show you exactly how the security deposit process works. Understand that we can only speak for ourselves, and the following information might not pertain to every property manager. However, to our knowledge, most follow a similar process.
1. We collect the security deposit – This usually occurs when a renter completes their application. Some property managers call it an "application deposit", but it all means the same thing.
Generally, your security deposit is going to be part of or an entire month's rent. If an applicant submits their application with the security deposit and abruptly decides not to rent, they normally forfeit a portion of the money.
2. We deposit the money into a separate account – Next, we deposit the money in a bank account – usually it goes in a separate account that's just for security deposits. Requirements vary by state.
The money in this account can be invested by the property owner, but it's more likely to sit idle waiting to come back to you. Even if all of the security deposit dollars are invested, the account is always positioned so that every renter has the ability to receive their full security deposit back when it's due to be returned.
3. Inspect each unit – When each resident moves out, we inspect their apartment for anything beyond normal wear and tear. Keep in mind that one person's idea of clean isn't another's, but most property managers are pretty specific about what wear and tear means – ask them what's expected and what you need to do before you move out.
For example, of those residents we previously mentioned at the Regent, only 25% received a FULL security deposit return. That means most residents thought they cleaned well enough, but didn't quite get their apartments as clean as they needed to be for the next renters.
Our advice is to go overboard, and clean your apartment beyond what you would consider spotless. If you go above and beyond with cleaning, such as renting carpet cleaning equipment yourself, but a pesky stain simply won't budge, discuss the issue with your property manager and make sure to take pictures or video of your place before leaving it.
4. We assess fees at the end of a lease – Finally, we assess fees based on our inspection, including cleaning charges, damage, and any other issues. These fees are paid strictly on what we paid somebody – normally an independent contractor – to fix a given problem.
These fees are taken directly out of the original security deposit with no interest tacked on. If someone does so much damage to their apartment that it costs more than their security deposit (which happens, a lot), we'll send a bill to request payment for the balance.
Understand that these charges can add up quicker than you might think. Because our contractors send in a multiple workers to clean apartments, they bill us not only by the total time, but the amount of time spent cleaning per worker. That means an hour of cleaning will realistically cost you around four hours worth of services (for a four-person crew).
Seem straightforward? That's because it is! Yet, many renters become angry and believe that property managers either make up charges or hold money without any justifiable reason.
However, this is a closely monitored process. Forging charges is illegal, and we'd be held liable if we did this. That's why if we encounter an apartment left in terrible shape, we'll actually video tape it as proof before we start cleaning.
So there you have it: The real story behind what happens to your security deposit. We hope you can understand that these deposits aren't about nickeling and diming anyone – they're about asking our residents to respect the home they've chosen to rent from us, and providing a financial incentive to help them do so.
Finally, if you ever see charges deducted from your security deposit that you don't understand, send us a written note and we'll review it. We're all about having an open dialogue with our residents so you can understand the entire process.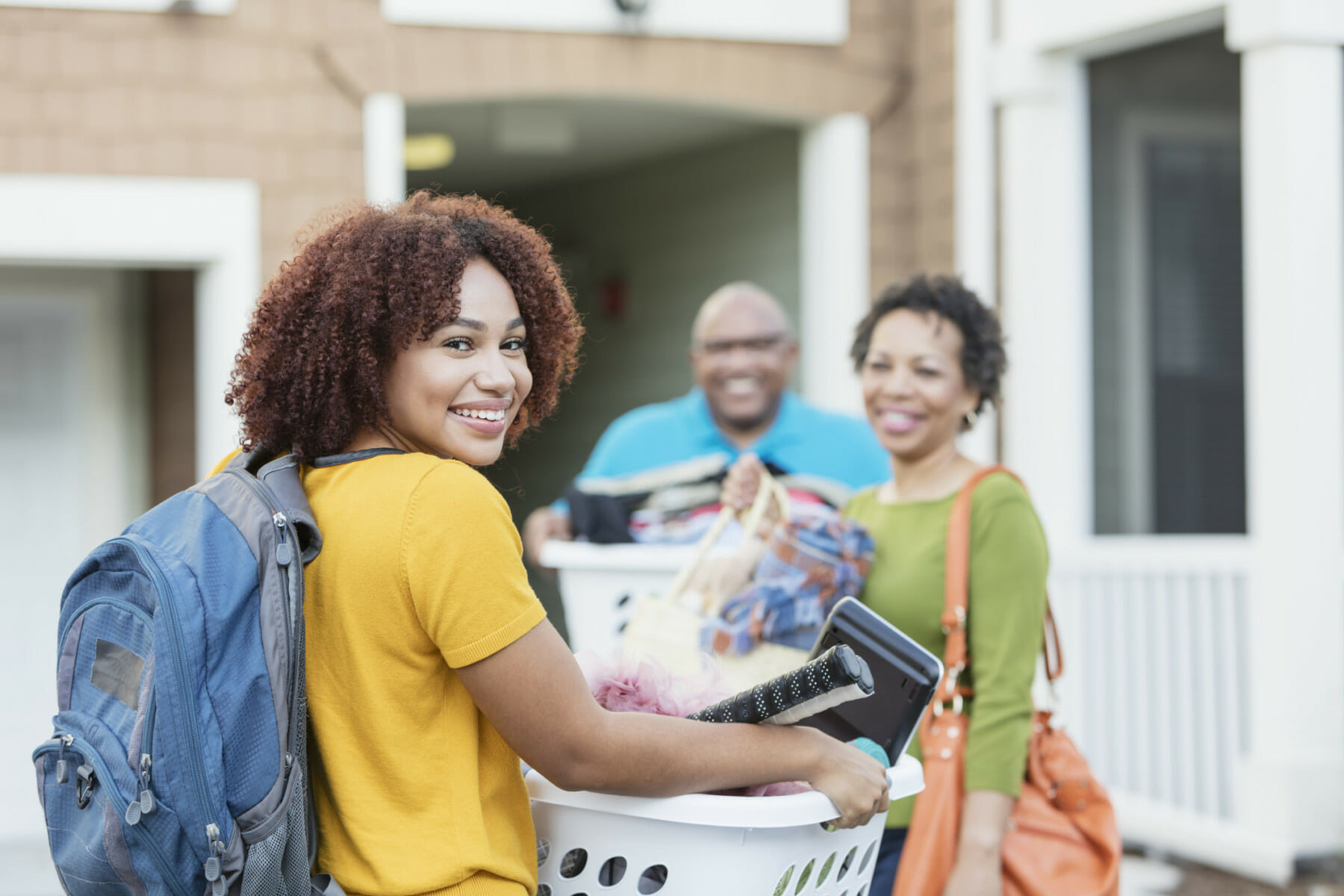 Download our First Time Renters Guide
Everything you need to know when searching for your first apartment.
Get it now