The Three Amenities You MUST Consider When Apartment Hunting
When apartment hunting, don't just consider the tangibles (i.e., number of rooms, microwave). Also think about the intangibles (how's the neighborhood cafe?) To make your search efficient, build your list of tangibles and intangibles before you start your apartment hunt.
Whether you're a college student looking for that campus vibe, or empty nesters seeking nearby dining, theatre and parks, it's good to have what you're looking for written down and prioritized in order of importance.
Here are three categories of amenities you should think about: 1) What tangibles are inside your apartment? 2) What tangibles are inside your apartment complex? 3) What are the intangibles in and around your new neighborhood?

1. Inside the Apartment: Know the amenities you want within arm's reach
What are the features you'll want every day inside your apartment?
In general, notice your first impressions about the living space. When you do a walk-through, do you feel like the apartment fits your personality? Your place needs to feel like a good fit for you.
Room sizes:

Of course, you'll consider the number of rooms and the types of rooms included (guest room, porch). But also look closely at room sizes. Do you prefer more space in a master bedroom or the living room? And how about closets? Are there enough for you?

Pets:

Is your favorite buddy "Freckles" the cat welcome or not?

Internet:

Ask about Internet availability and speed. Internet access is a basic necessity today, but even more so for people working out of their apartments.

Dishwashers:

For singles, a dishwasher may not be top-of-mind, but if you're raising a family or have roommates, this is one amenity you don't want to miss. Dishwashers are standard in newer buildings, and not-so-standard in older ones.

Laundry:

Older buildings with lots of "character" may not offer you the convenience of your own washer and dryer — and that weekly pilgrimage to the nearest laundromat can get to be a drag, not to mention scrounging for quarters. But having appliances neatly tucked inside your unit are well worth it.

Kitchen:

Check out the kitchen area to see if it fits your lifestyle. Are you the




eat-on-the-run type in need a microwave, or do like to cook up meals for friends and family once in a while?

A/C:

Can't live without air conditioned comfort? Then don't. Keep shopping until you find a truly "cool" apartment.
2. Inside the Apartment Complex: What's just outside your door?
Take a tour and check into what's available outside your apartment door, down the hall, and in and around the rest of the apartment building.
Access:

Will visitors be able to walk up easily, or will some need an elevator?

Storage:

Need in-building storage for personal possessions? Make sure you ask the leasing associate about the security of that storage unit.

Outdoor space:

Think about little things like fresh air. Do you need your own outdoor space that lets you take the edge off of urban living — a patio, balcony, or small backyard where you can take five and have a glass of wine?

Parking:

If your family has lots of cars but your building has only one parking spot, be sure to walk the neighborhood during that time of day or night when you'll need an extra place to park (this bit of research will also give you a real feel for the neighborhood).

Fitness Center:

And what about a fitness room or swimming? After a long day of heavy-duty studying or office politics, exercise may be your way to manage stress.
Some newer buildings may also offer underground parking, access to party rooms and media rooms, or amenities like restaurants right inside the building.
3. Around the Neighborhood: "Feel Good" neighborhood amenities
Finally, be sure to do your research on "the intangibles" — whatever makes you happy and at home. These will be the things that will make your life easy and enjoyable. Some examples of the intangible neighborhood amenities might include:
Supermarket

Public transportation

Low crime rate

Bike paths

Nearby parks

Cafes

Nightlife

Movie theaters

Swimming pools

Fitness clubs

Golf course
Once you've got a list of tangibles and intangibles for your new apartment and neighborhood, number the items that are your greatest wants and needs. You can download our First-Time Renter's Guide for help.
Prioritizing your list of apartment amenity wants and needs will simplify your shopping experience. The most important part of the search is what you do before you start seeing apartments: Create that list first!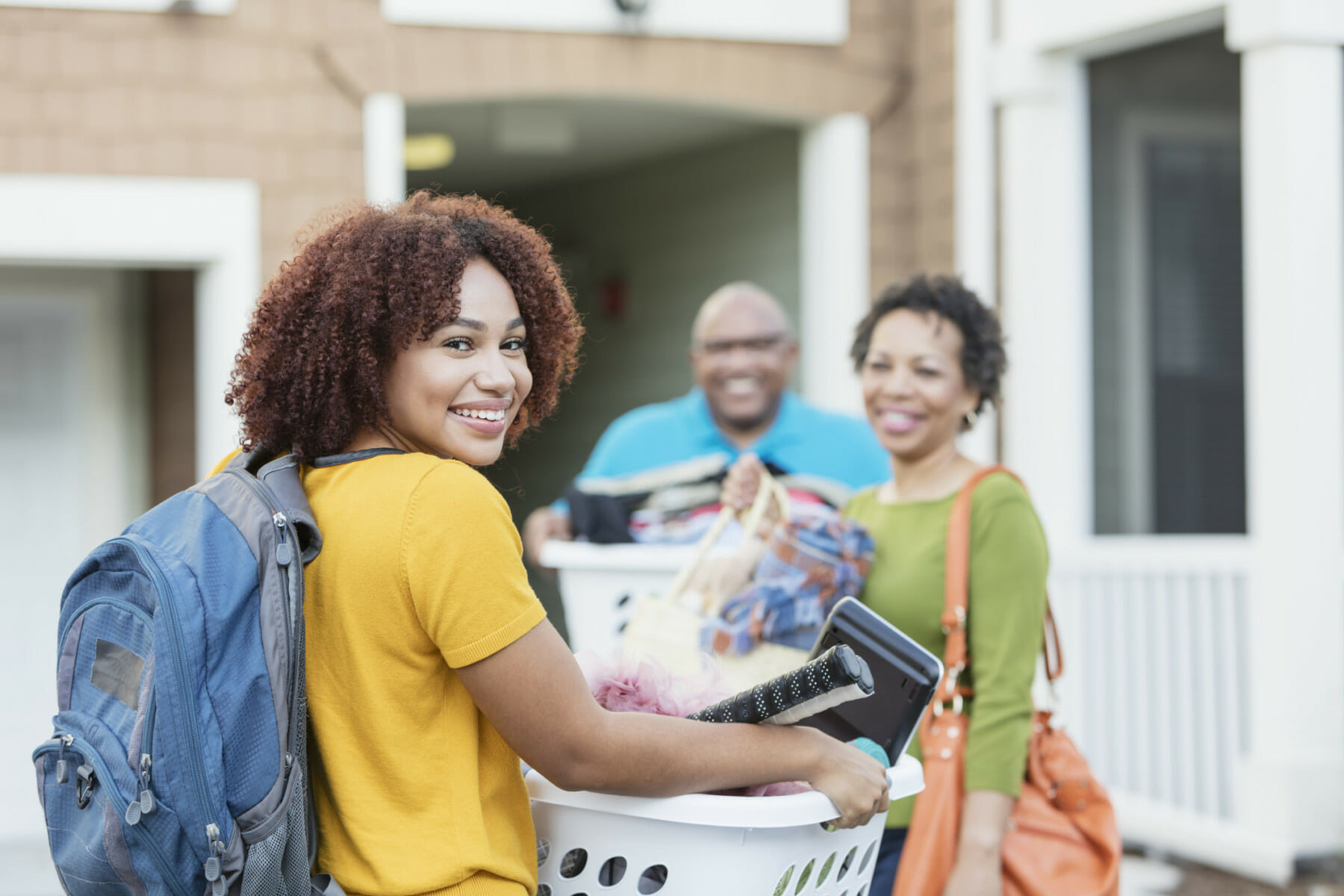 Download our First Time Renters Guide
Everything you need to know when searching for your first apartment.
Get it now