Renting for the First Time in Madison, WI: 16 Things You Need to Know
Whether you've never rented before or you're new to the city, there are quite a few nuances to renting in Mad-town. To help you along the way, we've compiled this list of 16 things you need to know when renting for the first time in Madison, Wisconsin.
By and large, this post was written for the first time apartment renter. It includes tips on renting an apartment for the first time, renting your first house, and other first-time rental tips.
Some of the questions below might seem like old school if you've rented an apartment before, but we're sure there are a few nuggets in there for even the veteran renter!
1. How do the renting cycles work in Madison?
Perhaps the most important thing you need to know if you're renting your first apartment in Madison is that there are two types of leases:
Student lease: Based on the academic year at the UW-Madison. Runs August to August.
Conventional lease: Not based on calendar year. Generally sought after by young professionals.
For more details on these two types of leases, read our previous post.
2. How do you rent an apartment for 3 months, one month or for the summer?
Straight-up shorter-term leases are less prevalent, but sublet options are more readily available, as many students either go home or leave for a summer internship.
Larger property management companies tend to have resident sublet listings, such as this one for Steve Brown Apartments. Otherwise, check Craigslist and Facebook Sublet Groups for summer sublets, or watch the student bulletin boards on campus.
3. How do you rent an apartment if you live in another state or overseas?
Perhaps the number #1 piece of advice we could give you is understand the nature of the local market. "Beware of your target city's supply and demand for rental housing," notes Apartments.com (@apartmentscom). "When you see something good, you must jump or miss out."
In Madison, the market is hottest in October and November, when students are already planning for next year's rentals. Conventional leases tend to be less time-sensitive.
We put together a two-part series on renting long distance, whether it's online, over the phone or overseas. Check it out!
4. How do you rent an apartment on a budget?
Ugh. Budgeting. No one likes doing it, but if you're renting an apartment for the first time, it's a necessity.
The big question: How much should you spend on rent?
It all depends on where you live and your lifestyle. As Apartmentguide.com (@aptguide) notes, "While it's common for financial experts to recommend spending no more than 25-35% of your income on rent, that figure may not be feasible."
5. How do you rent an apartment using craigslist?
One the top tools for renting is craigslist.org. When you visit the site, you'll find a few drop down menus at the very top. Simply select "Madison" "Housing" and "Apt/Housing for Rent." (This link will take you right to the spot.)
Be forewarned: There are scammers on craigslist. As the Consumerist warns, "The sole intent of the posting is to either steal your identity or swindle you out of a "fee" for a credit check that will never actually occur." Check out their post on the key warning signs. (@consumerist)
6. How to qualify to rent an apartment?
When you secure an apartment, you'll need to meet the property owner's requirements to rent an apartment. Before you're approved, you'll need to:
Fill out an application
Undergo a review of your credit report
Undergo a review of your criminal background
Provide a co-signer, if renting for the first time
Provide a list of references
7. Do you need a good credit score to rent an apartment?
Most likely, you will need a good credit score – a prospective property owner will likely pull your credit report.
8. How do you apply for an apartment?
Every property owner will have a different procedure for applying for a lease. You'll typically have to fill in a rental application. You'll need a number of different items as part of the application process. Typical items you'll need to rent an apartment include:
Bank statements
Driver's License or Passport
Letters of Recommendation or past rental references
Vehicle Registration and Proof of Insurance
Social Security Number
Rental History
Money for deposits and application fees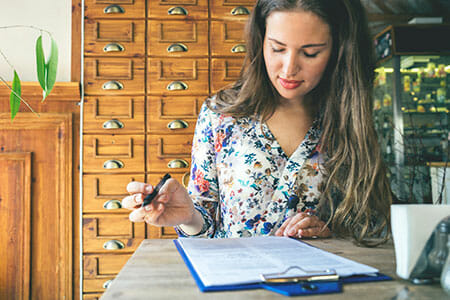 Apartmentguide.com (@aptguide) has a comprehensive list, and details each of these items.
9. Do you need a character reference letter or renting reference for an apartment?
If you're wondering if you need renting references, it's entirely dependent on the property owner's requirements. If you're renting for the first time, you'll likely need a character reference letter – it's no different than applying for a job.
If you've rented before, most property owners will ask for renting references.
10. What questions should you ask when renting an apartment?
What questions do you ask a property owner before renting? There's an endless list of questions that will arise. In Madison, the top questions you should ask before you rent an apartment include:
What are the dates of the lease?
What are the rules for subletting my apartment?
What are the recurring monthly fees?
What fees can be assessed per my lease?
What amenities are included?
How much is the security deposit?
When is rent due and is there a grace period?
(Check out our post on security deposits to get a full understanding of how they work.)
This video gives a good basis for the basic questions you should ask (rent, roommates, pets, leases). We'd also recommend you check out this Huffington Post article @HuffingtonPost, which includes some questions definitely designed for the 21st century (Can you re-rent your apartment on Airbnb?)
11. How do you chose an apartment?
That's a tough one. It's really going to be a mix of many factors, but the critical ones to consider are:
Your budget
Your need to be close to work or school
Your transportation requirements
Your lifestyle
You'll note that everyone has different preferences, but those tend to be the top priorities for most renters.
12. What things do I need to get for a new apartment?
If you live at home with your parents and you're moving out for the first time, you're going to need many things for an apartment – from the basic utilities to apartment decor.
We found an incredible comprehensive list of things needed for a first apartment at MyFirstApartment.com (@myfirstapt). Check out the list – but here are some of the essential things to get for an apartment that first-time renters typically overlook:
Bedroom (bedding, pillows, mattress, sheets and comforter)
Cleaning Supplies (trash bags, vacuum cleaner, broom and dustpan)
Basic tools (hammer, screwdriver, duct tape)
Household (lightbulbs, fans, matches, candle)
Dining area (tables, chairs, plates, silverware)
Kitchen (serving spoon, silverware, pots and pans, ladle, spatulas, mixing bowls, cutting boards)
Bathroom (shower curtain and hooks, toilet paper, towels)
These are just some of the many items you'll need — you'll obviously apply your own unique tastes and needs.
13. What do you look for in an apartment?
This is entirely subjective in terms of apartment character, proximity to work and school, rent, etc. However, we love this post from Cracked.com (@cracked) which definitely includes some things you should include in your first time renter checklist.
Check the cabinets: Are there signs of insects? Look in the corner for what appears to be black pepper – that's bug poop.
Talk to current and past residents: If you are going to rent in a building where you have next door neighbors, knock on their doors and meet them. It will give you a sense of what the space is like. Make sure to also check review sites like ApartmentRatings.com and Yelp, or Google Reviews.
Check all the mechanicals: You should fill out an inspection sheet and take photos the day you move into the apartment to document the working order of things, but you might want to refer to one as you're touring apartments to get a sense of how the property owner maintains the apartment.
14. How much does it cost to rent an apartment?
The amount you pay will vary based on a number of factors, including:
Size of apartment (the square footage)
Utilities included (heat, electric, TV, and Internet)
Amenities provided (parking, pool, fitness center)
Proximity to downtown Madison, where property taxes are higher
According to Rent Jungle (graphic below), in 2015, one bedroom apartments in Madison rent for $988 a month on average, and two bedroom apartment rents average $1208. We're not sure where they get their data, but that might be a ballpark figure you should consider.
Apartment Guide (@aptguide) lists "the nationwide media rental price of an entry-level studio or one bedroom apartment at $769." That translates into half the properties they sampled rent for more, half rent for less.
It really comes down your personal situation. To really determine how much it will cost, isolate what you want in an apartment, and then call different property owners to get a sense of what the marketplace really looks like.
15. What utilities do I need for an apartment?
This varies widely by property owner. Most utilities include:
Gas
Heat
Water and Sewer
Electricity
Trash Removal
Cable Connection (TV)
Internet
The number of utilities included will affect the amount of rent you pay. If you want the all-inclusive approach, expect to pay more. Go bare bones and pay your own utilities, you can expect to pay less — which might be a good approach if you're really on a tight budget.
16. How do I find a roommate?
Moving to Madison and finding a roommate is no easy task. Steve Brown Apartments provides a roommate matching service, but here are a few tips to help you on your search if you prefer to go it on your own:
Check Craigslist for "Roommate Wanted" listings
Talk it up on social media; ask friends and family if they know of anyone looking for a roomie
Use existing Facebook Groups
Consult your property owner; they may provide roommate matching
Look at postings on UW and MATC bulletin boards
Join your school's alumni network — there may be fellow alums in the same boat
Once you find a prospect, especially if it's someone you've never met and you don't share any mutual acquaintances, you may want to consider:
Running a background check
Running a credit check
Review their social media pages
One final tip: Meet the potential roommate 2-3 times before signing the bottom line, and talk about sensitive issues like financial arrangements and lifestyle rules (parties, quiet times, etc.)
Need help finding an apartment to rent?
Steve Brown Apartments is happy to provide you with advice, tips and answers to your rental application questions. Feel free to contact us. You can also check out some of the informative links below to articles on our blog:
Tips for First-Time Renters in the Madison Market:
Tips for moving in and moving out for the first time
Renters budgeting and financial issues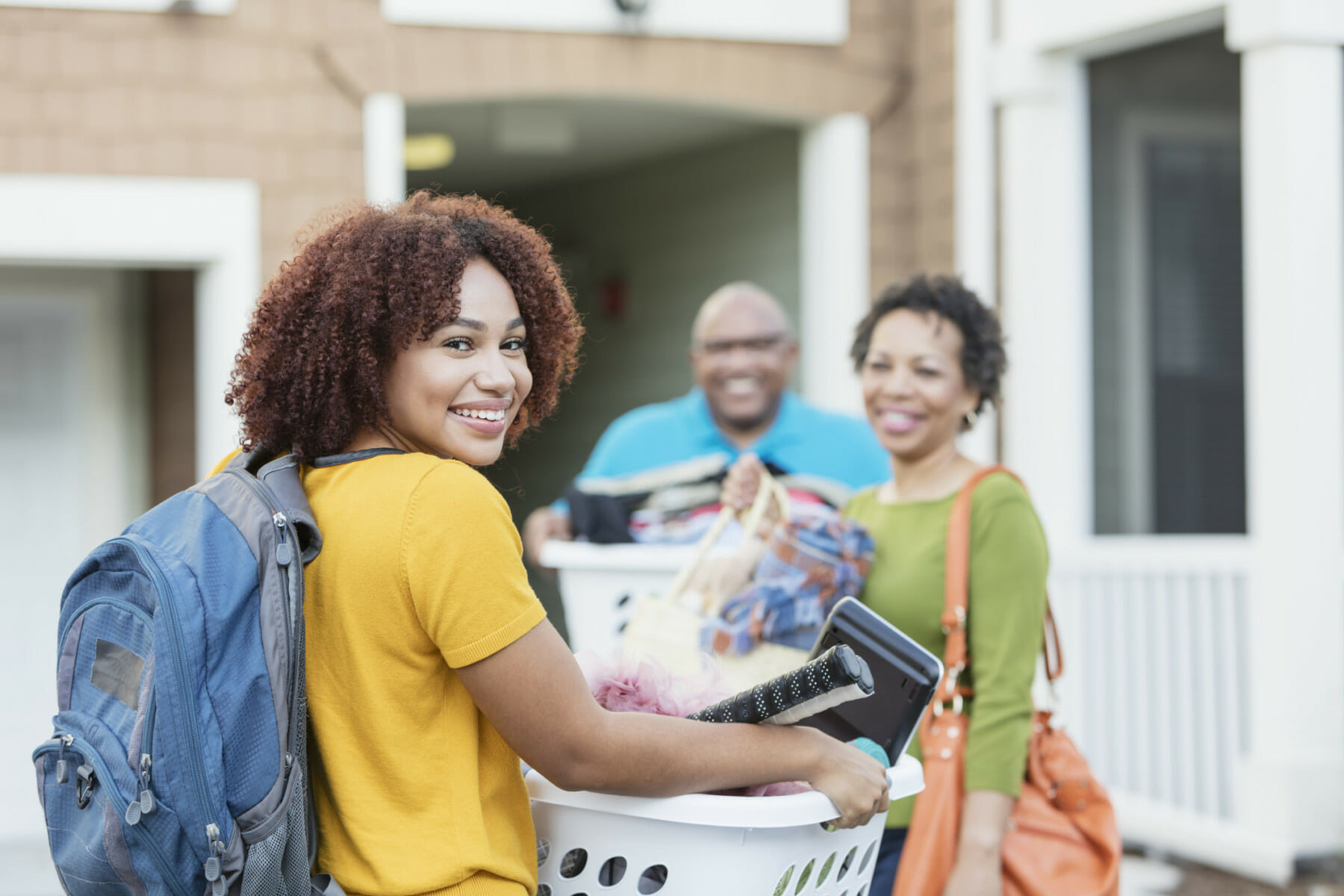 Download our First Time Renters Guide
Everything you need to know when searching for your first apartment.
Get it now
Published on Feb 18 2016
Last Updated on Oct 06 2022