6 Steps to Find Your Perfect Summer Sublet in Madison
Whether for a job, classes or just to enjoy Madison's sunniest months, summer subletting is a great way to go. If you're new to the process, our six steps for finding a summer sublet in Madison can help you land the right unit.
For most people, the subletting process involves searching on Craigslist and then… question mark. They become confused about the rest of the process – which is no surprise if it's your first time subletting. Let's take the guesswork out of the process.
Follow our 6-step process and you'll secure a killer summer pad in no time.

How To Find a Summer Sublet in 6 Steps

1. Search, click, browse
The first step is simple: See what's available. Although there are plenty of resources to use for your search, the following two seem to yield the best results:
Craigslist – The tried and true method; Craigslist is our go-to source for finding summer sublets. Its customization allows you to filter for your exact specifications, including price, location and move-in date. One word of caution – Craigslist's popularity has attracted some savvy spammers. When you reply to an advertisement, be wary if poster requests an excessive amount of information in return. This could include asking for your mailing address, company information, and, in some cases, money.
Facebook – You can use Facebook a couple of ways. First, notify your friends that you're looking for a sublet by posting on your wall. Then, browse the UW Madison Sublet and Roommate Board. The group has more than 9,000 members and loads of subletting opportunities.
2. Call the property managers
You've identified some sweet sublets? Awesome! Before even checking out the units, call their property managers to discuss subletting policies. While most property managers allow subletting, some have stipulations that you should be aware of ahead of time.
For instance, at Steve Brown Apartments, we require subletters to submit a subletter's agreement, a sublet application, and to sign onto renter's insurance. While policies vary among property managers, it's smart to go into a tour knowing this back-end information.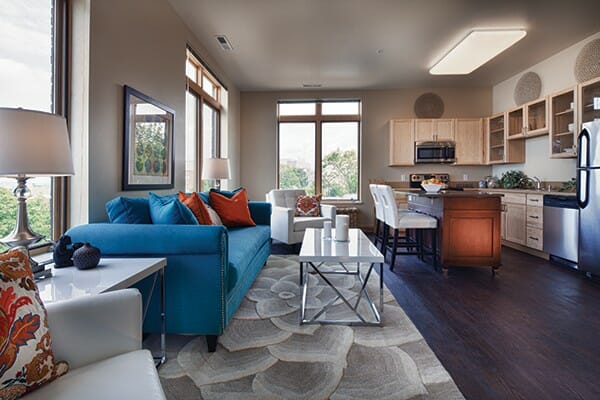 3. Schedule some tours
You can't really picture yourself in an apartment until you've stepped inside and looked around. Here are a three things to keep in mind before you arrive:
Take a friend – While Madison is a relatively safe city, you never know what could happen with Craigslist. Beyond safety, a friend can also help bail you out if you encounter any kind of awkward situation.
Get to know the roommates – Always try to meet the other roommates with which you'd live. If they aren't around, at least ask the person providing the tour a little bit about them.
Think about lifestyle – Look for telling signs that their lifestyle does or does not align with yours. Do they have alcohol bottles sitting around? Maybe a guitar standing in the corner? These can either be big red flags or brownie points depending on your personality.
4. Create a rental agreement
Once you decide an apartment is a good fit, you'll want to draft a sublet agreement, whether or not the property manager mandates it. These agreements can be as simple as stating how much you agree to pay and what's included with payment (utilities, insurance, etc.).
You may also want to include the method of payment – whether you'll pay the rental company directly or if you'll pay the sublessor, who will relay your payment to the company. Detailing this information in writing topped with a signature from both parties can save your butt down the road if a discrepancy emerges.
5. Double check with the property manager
Once you've hashed out the details with a sublessor, run them past the rental company to receive their final approval.
6. Determine the logistics
Finally… all the preliminary details are complete. Now it's time to discuss what matters most: move-in and move-out. Here are three consideration to touch on.
Keys – Generally, the sublessor will give you their keys directly. Make sure you've discussed where and when you'll pick up your keys, as well as who's responsible for returning them to the property manager.
Furnishings – If you're moving into a shared space, talk to your roommates about the furniture they have and what you can provide. Sharing a Google doc is a good way to get the ball rolling if you aren't able to meet in person.
Even if you're moving into a one-bedroom unit, you'll still need to determine if your sublessor is taking their furniture or leaving it. Discuss arrangements well ahead of time to prevent any surprises.
Moving details – Where is the best place to park your car? Do you need a parking permit? Is there an elevator to get to the apartment? Questions like these are easily overlooked, but can save you unexpected headaches come move-in day.
On the surface, hunting for a sublet may seem simple enough. But overlooking even the smallest details could end in regret. Following our six-step process will help cover all your bases, so you find the perfect apartment for your best summer yet.
Published on Mar 30 2016
Last Updated on Aug 26 2022