Every Tip, Tool and Trick to Get You Started on Apartment Gardening
'Tis the season when apartment gardening gets veerrry popular in thawing Madison. As Farmer's Markets begin anew and nurseries open their doors, apartment dwellers feel their thumbs going green.
If you're ready to get started, we've compiled a listing of helpful tools, posts, videos and links to outstanding gardening blogs. Can you dig it?
Getting Started Gardening Tools
Before you buy a seed or pot a plant, you need the right tools to get the job done. Here's are the core essentials for any apartment gardener — most of which you'll find for sale at gardening supply stores or online.
Garden Fork – Hand Cultivator – Ideal for loosening and aerating the soil.
Gloves – A pair of washable, synthetic gloves should be fine for the urban gardener. Good for deadheading, weeding and handling seeds. If you're going to be doing bigger jobs, like picking up leaves or dealing with thorny plants, get latex-coated cotton gloves.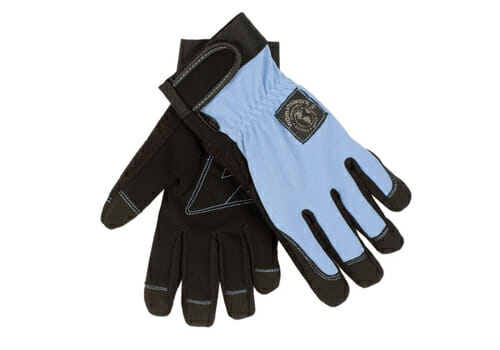 Hand Trowel – A hand trowel is useful for planting seeds, bulbs, etc. Opt for one with a rubber handle.
Hand Pruner/ Pruning Shears or Scissors – Used for trimming, edging and cutting back plants. Scissors work well for cutting twine and removing dead flowers, while hand pruners are best for small, woody plants or branches.
Hand Rake – Useful for removing debris around plants or picking up small piles of leaves.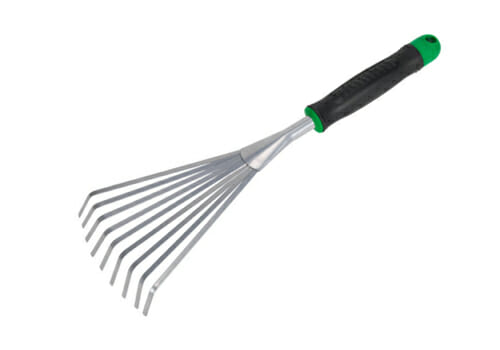 Watering Can – Watering cans come in a variety of shapes and sizes. Opt for one with measure marks.
Mobile Planter – We'll detail some container gardening ideas further down, but the mobile planter allows you to move plants indoors and outdoors – ideal for Wisconsin winters.
Gardening Seat or kneeler/kneepads – You probably won't be using many long-handled tools, so kneeling and crouching will be the norm. These seats and kneelers go easy on the knees or bottom so you can garden in comfort.
Tub Trug – Good for keeping tools together or collecting waste. You can never have too many containers.
Herb Drying Rack – Smart move for an herb gardner – a great way to dry out your herbs.
Sources:
10 Essential Gardening Tools for Apartment Dwellers – ForRent.com (@aptsforrent)
17 Tools Every Gardener Should Own – RealSimple.com(@realsimple)
5 Helpful Apartment Gardening Posts to Get You Started
1. Getting Started with Container Gardening
Our good friends at ApartmentTherapy.com (@AptTherapy) put together the post Tools and Resources for the First Time Container Gardener. It includes some invaluable resources, and includes links to some techie garden items like the Koubachi Wi-Fi Plant Sensor (guide for monitoring soil moisture), self-watering containers, and modern countertop gardens.
Here's a great video on getting started with container gardening:
2. How to Get Started with Herb Gardening
The Tasteful Garden (@tastefulgarden) put together a post on Herb Gardening for Beginners. It gives a nice general overview on the process, along with links for more information on grow herb plants.
Here's a video on herb gardening for beginners from the University of Wyoming:
https://www.youtube.com/watch?v=qWttRa15mdk
3. Starting your Own Organic Garden
Check out a nice starter post from PlanetNatural.com (@Planet_Natural) for you budding (no pun intended) organic gardeners. It provides a general overview on tools and materials; selecting seeds and planting; care and upkeep; and more. Includes a ton of links at the end for related organic gardening posts.
Howdini created a nice video for beginning on organic gardening:
4. Getting Started on a Vegetable Garden
Gardener's Supply Company (@gardnerssupply) wrote a post on Vegetable Gardening for Beginners. It's got some interesting thoughts on space usage – particularly apt for renters!
HowtoGarden cultivated this video on vegetable gardening:
5. High-Tech Indoor Urban Gardening Tools
For the more advanced gardeners, Treehugger.com (@treehugger) created this post on a variety of high-tech tools for the more advanced indoor gardener that address growing methods, lighting systems, ventilation, and automation.
Steve Brown Apartment Gardening Posts
Naturally, we've published a few posts on apartment gardening over the years. Here are some of our greatest hits for further reference:
Apartment Gardening 101 for First-Time Apartment Gardeners
We provided a complete overview of apartment gardening, including some good ideas (and photos) of interesting places for gardens.
Why Vertical Gardening is All the Rage in Apartment Gardening
Insights into vertical gardening, including a ton of really cool vertical garden pictures.
Eight Ideal Houseplants for Apartments in Madison, WI
We took an in-depth look at the top houseplants that can provide you some green year-round relief.
Additional Gardening Blogs
Besides the posts and websites we've linked you to already, here are some additional resources for indoor gardening. This great compilation of city gardening blogs comes from apartmenttherapy.com and lifestyle.allwomenstalk.com:
Urban Organic Gardener – The blog that appears on everyone's best urban gardening blog list.
Garden Rant – Four gardeners from different corners of the USA weblog about their direct gardening philosophy.
66 Square Feet – One woman, one garden, twelve season.
A Way to Garden – "Horticultural how-to and woo-woo" from organic gardening inspiration Margaret Roach.
Life on the Balcony – Gardening tips and inspiration for apartment and condo dwellers.
The Last Leaf Gardener – Patricia Youngquist gives voice fauna, flora, foliage and figurines.
Urban Greenery – Some amazing photos of urban gardens.
New York City Garden – Gardens in, uh, New York.
What's your favorite gardening blog website? Share in the comments below.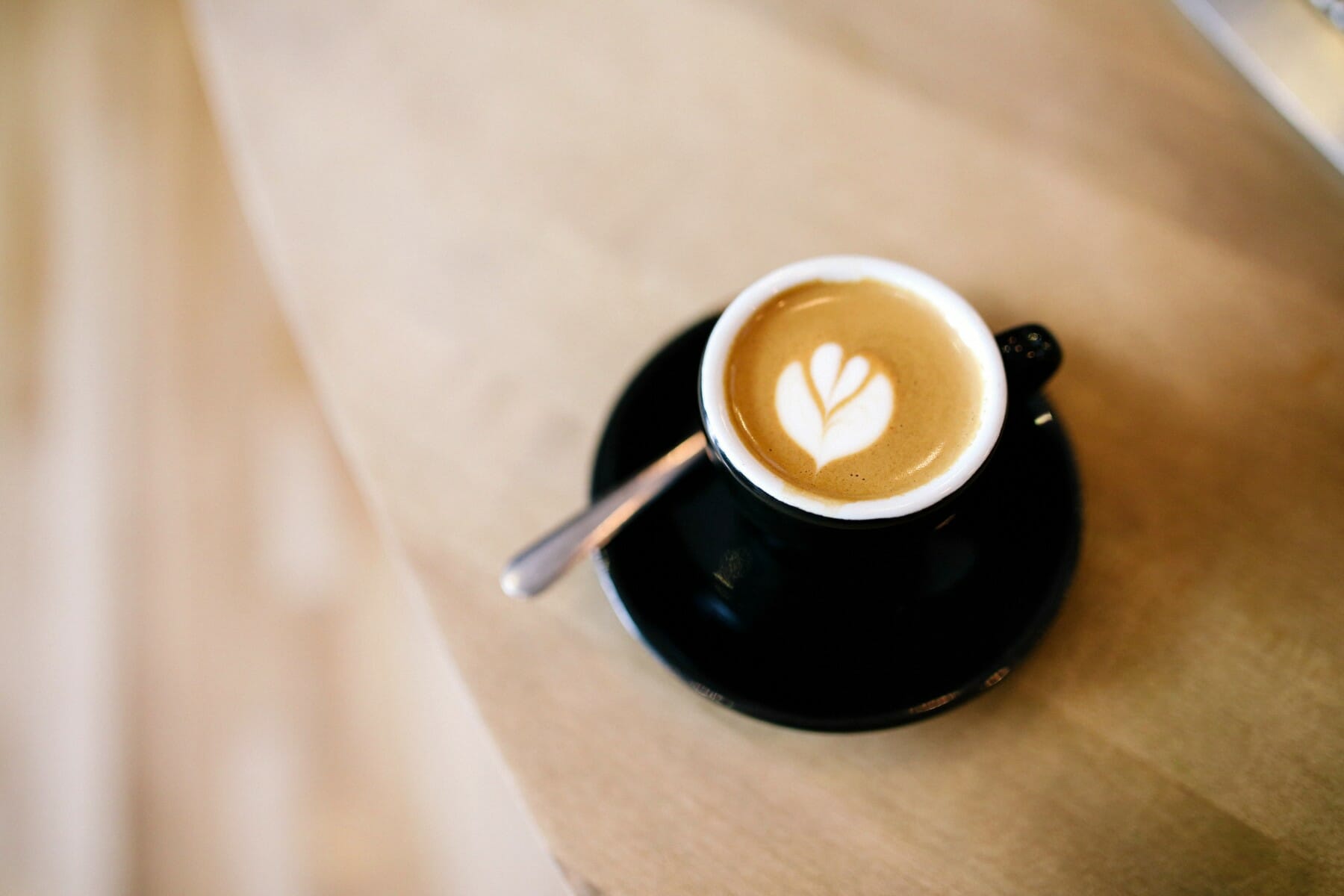 Budgeting for Rent Worksheet
A simple, step-by-step process that shows you how much you can afford.
Download now
Published on Apr 06 2016
Last Updated on Oct 07 2022