Splitting Rent: Apps and Advice to Make It Amazingly Easy
Splitting rent and and other bills is one of the benefits of having a roommate. It's also one of the biggest sources of conflict. Use smart strategies and today's technology to ensure bills get paid and tempers stay cool.
Money matters usually boil down to poor upfront planning and lousy execution. Let's take a look at strategies to alleviate both of these issues.
Upfront Planning: Plan How to Split Expenses Before the Bill is Due
Before you pay a dime for rent, groceries or utilities, set up a roommate planning meeting. Your goal: Determine what bills need to be paid, the amount each roommate will pay, and how you'll pay.
Start by building a list of the anticipated expenses. It should include estimated monthly costs for the following:
Rent
Electricity or Gas (Heat)
Water
Internet
TV (Cable, Satellite)
Sewer
Trash
Renter's insurance
Some of these may be covered by your landlord, especially heat. If not, check with the utility companies for the previous bills from the prior tenants, as noted in this post by Tuition.io (@TutitionIO).
(Check for links on how to keep costs down for these individual bills at the end of the article.)
What areas should you avoid trying to split expenses?
As noted in this post by Money Crashers, (@moneycrashers), two areas we left off the list are furniture and groceries.
Obviously, when roomies go their separate ways, furniture either winds up on Craigslist or in the dumpster, so BYOC (By Your Own Couch). Determine who brings at your planning session.
As far as groceries go, it turns into a logistical nightmare if you pool food expenses. If you go this route, be forewarned things can go south very quickly. ("Who at all my PEANUT BUTTER?") Keeping things separate keeps the peace.
To get you in the spirit of things, check out this video from Funny or Die on splitting rent with your childish roommate!

How do you split expenses?
Now comes to payment method. Here are some different strategies from Tuition.io.
Put one person in charge of paying the bills
Put one person in charge of paying all the bills, and provide a rent discount for work. Or reward the control-freak roommate with the job. (They'll probably do it for free.)
Divvy up the accounts
Instead of putting one person in charge of everything, have each roommate be responsible for one account. Put the account in their name, so they have full responsibility for ensure the bill is paid in a timely manner.
Set up a joint savings account and use auto withdrawals
Open a joint savings account for everyone in your apartment. Total up all the expenses (noted above), and set up automatic withdrawals from each roommate's personal account for respective monthly contributions. Use autopay on the joint account to automatically pay the bills.
Split the bill with the vendor
Ask your utility company or property owner to split the expenses between everyone in the apartment. Each roommate gets their own individual bill.
This makes for a nice segue into how to use different technologies to split the rent and other expenses. There are an amazing array of apps and online technologies to help you divide and conquer.
Execution: How to track expenses and pay the bills
There are a wide range of amazing technologies that cover both the calculating of shared expenses and the electronic payments. Let's take a look.
Expenses Spreadsheet
Check out this expense tracking spreadsheet from practicalspreadsheets.com. It downloads as an Excel file, and includes categories, so you can create specific expenses and track payment methods (check out the tabs at the bottom of the spreadsheet.)
Rent Split Calculator
Splitwise's rent split calculator has a three-step process that helps not only split the rent, but also allocates payment percentages based on room size.
Apps that track and split expenses
There are a number of different apps on the market that track and split expenses, as noted in this post by Brick Underground (@bricku). Some have tracking capabilities, some don't.
With Splitwise, upload bill amounts and then automatically split them between roommates. It keeps track of who owes what, and sends out regular due-date reminders. It does not include a bill-payment feature. Free!
Homeslice splits bills, but allows you to communicate with roommates about chores, buying supplies, and more. It's touted as "Simple solutions for Sh*tty Situations." Free (as far as we can tell).
Paying rent and expenses online
If your property manager likes paper checks, pay online using Radpad (@radpad). Your landlord doesn't have to open an account with Radpad to participate. The services splits the rent between roommates. and the system automatically sends a paper check to your landlord. Debit card payments are 100% free.
The old standby, Paypal allows you to pay online provided your landlord has a Paypal account too. It allows for recurring payments, and sending money from your bank account is free (there is a cost for debit or credit cards.)

Pay anyone from your smartphone provided they have a Venmo account. Payments are free with a debit card or from your bank account, and there is a cost with a credit card.
Splits the rent and allows you to pay online. Your landlord needs to join Rentshare to receive payments, and there is a charge.
Take Action: Ready, Set, Plan!
You now have the tools and techniques for planning and splitting the rent. Now round up the roomies and let the planning begin.
Additional Insights: Check these posts out for a deep dive, and be sure to subscribe to the Smarter Renter newsletter for more tips and tools.
Signing Up for Internet Service: What Renters Should Know
7 Tools for Renters to Manage Energy Use and Help the Planet
85,000 Reasons to Get Renters Insurance in Madison, WI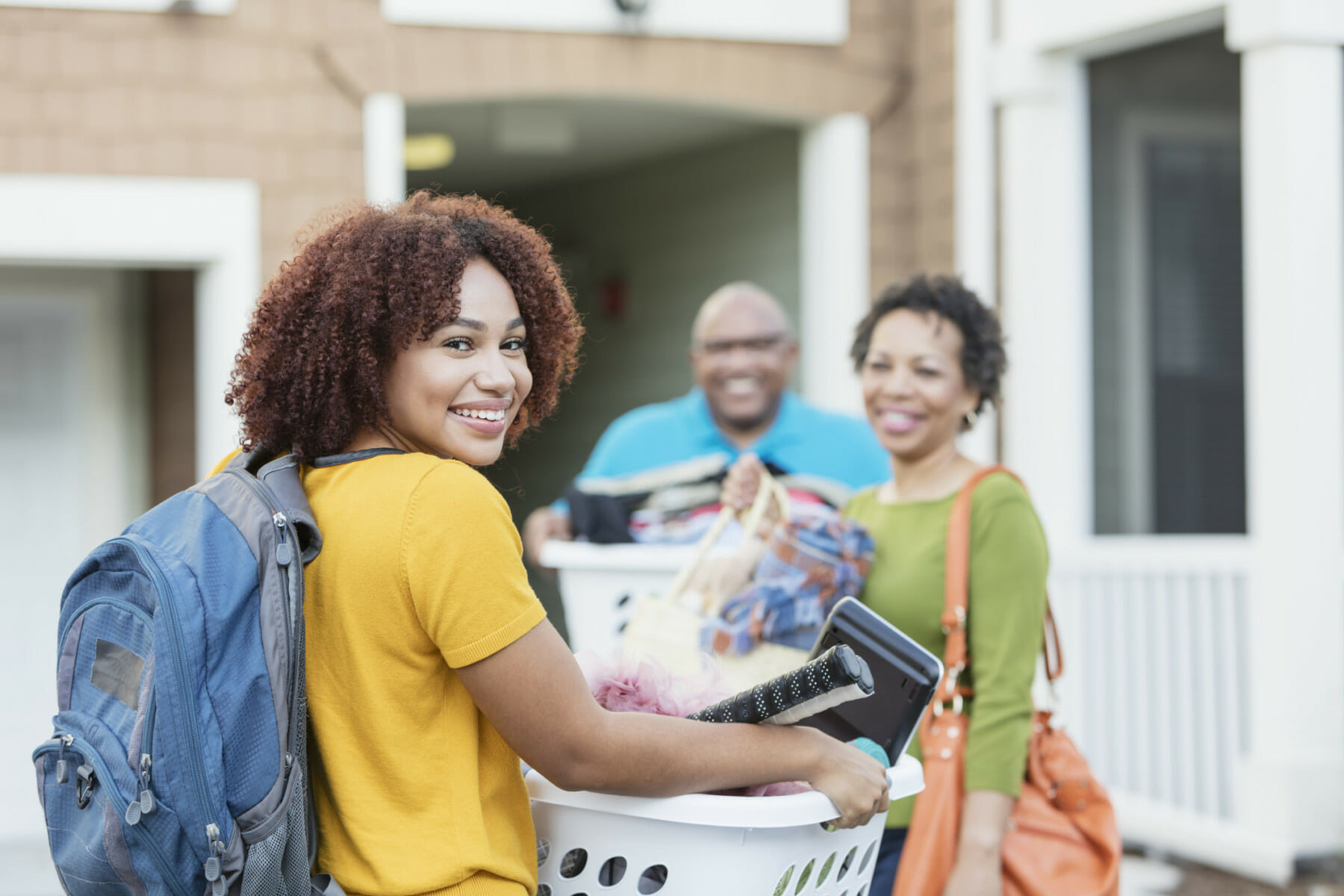 Download our First Time Renters Guide
Everything you need to know when searching for your first apartment.
Get it now
Published on Aug 17 2016
Last Updated on Aug 26 2022