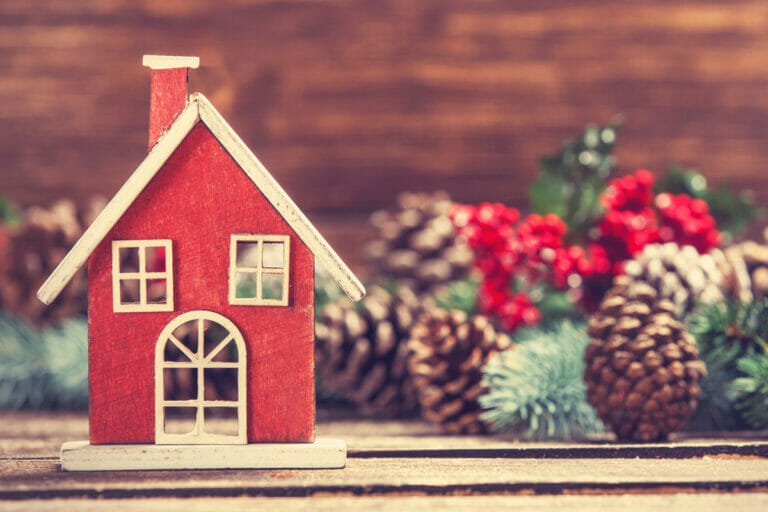 10 Budget-Friendly Hanukkah and Christmas DIY Home Decor Ideas
If you want to deck the halls for the upcoming holiday seasons, these Hanukkah and Christmas DIY decorating ideas will help make your home festive and beautiful without breaking the bank. Not only are they budget friendly, they're also relatively easy to pull off – perfect for less-than-crafty crafters!

1. All That Glitters
Sprinkle some glue and glitter on fruit from your local Dollar Store and turn kitsch into craft! Place them in candle arrangements and add some sparkle to any table.
Here's another idea for DIY glittered fruit:
https://www.youtube.com/watch?v=GKOpt4KS1TM
2. Tabletop Tree
A full-sized Christmas tree can take its toll on your budget, but most tree lots will charge next to nothing (or nothing at all) for discarded branches. Put them together to make the perfect tabletop tree!


3. Free for Framing
Update your regular framed wall prints with seasonal ones, like this FREE winter printable from Yellow Bliss Road.


4. Festive Garland
Dress up any room with this adorable dreidel and star garland – cutting template included!


5. Easiest Trees Ever
These adorable paper trees are simply a triangle of paper, folded, hole punched, and attached to a skewer.
Here's another way to make paper trees using an old book:
6. Bring The Outside In
Winter nature walks will yield plenty of free pinecones: Use them to make these simple, natural ornaments.


7. First Impressions
The fantastic jute star uses just two items: wood sticks and jute twine. Craft together a show-stopper for your front door in no time!


8. Star of David
Can you believe that this simple gold star is made from an aluminum can? A great way to recycle and dress up your home!


9. Bow Wreath
This festive wreath is made entirely of affordable package bows so it will last for years. Another plus: It won't shed needles all over your home!


10. Good Glow
We love this new twist on simple DIY canvases. Backlight them with extra twinkle lights for a truly unique statement piece.


Make sure to follow Steve Brown Apartments on Pinterest for other great decorating ideas!
Published on Nov 02 2016
Last Updated on Aug 26 2022