Why Finding an Apartment is a Challenge for Chinese Students in the US
For Chinese students in the US, transitioning to college AND a new country is an enormous challenge. Finding an apartment, in particular, can be very difficult. We've put together an overview on the difference between renting in China versus the US, including how to make the transition easier.
College students who are moving away from their parents tend to be unfamiliar with renting an apartment. Leases, security deposits, renters insurance — it can all seem like a foreign language for college students.
And for many Chinese students, it's both a foreign language and a foreign culture. That's because renting an apartment in China is significantly different than the US.
To explain the differences and to provide some guidance on how to make life easier, we've enlisted the help of Jon Santangelo, founder of Chariot and representative of the Beijing Overseas Study Service Association and Peter Zhang, a UW student from China.
Chinese students have to focus on more than just their studies
According to Jon Santangelo, language and cultural barriers are the obvious challenges for Chinese students. But they may struggle more with the various tasks and responsibilities associated with living on your own.
"Many Chinese students grow up without being obligated to perform household chores such as laundry, cooking, and sometimes even cleaning," Santangelo said. "It's common for Chinese parents to emphasize studying during all available time."
US undergraduates may also be a bit lax when it comes to doing their own chores and living independently — helicopter parents are in no hurry to push their young out of the nest.
However, Americans are likely to find adapting to independent living to be a bit easier, as they're more at ease with the culture of the US. Plus, they probably aren't as wrapped up in their studies as some Chinese students.
Renting an apartment in China is different than America
At some point, however, the Chinese student needs to find their own apartment and, as Santangelo mentioned, adapt to independent living.
In this case, they'll have to develop their apartment-hunting skills without the help of their parents, as finding an apartment in America is much different than in China. Here are a couple key differences:
Bigger upfront costs
According to Jon Santangelo, in Beijing and other first-tier cities such as Shanghai, Guangzhou, and Shenzhen, tenants typically pay three months' rent upfront plus one month's deposit, and pay every three months' rent upfront thereafter for the remainder of the leasing contract.
In second- and third-tier Chinese cities, the approach is similar, but the amounts are often decreased. In the US, an apartment is usually leased for 6 or 12 months, with the student paying first and last month's rent in advance, plus a security deposit. You pay month-to-month, instead of big chunks in advance.
Rental agents who charge a commission
Often a landlord will employ an agent to handle leasing, and they can charge an extra month's rent just for being the person with a key to show the apartment. "The object for renters is to negotiate the agents' commission down," Santangelo said.
Security deposits
According to UW student Peter Zhang, some of Chinese student's biggest struggles are with the security deposit.
In the US, the security deposit is usually refundable if the apartment is left in pristine condition, but it is often not refundable if the landlord has to clean, paint, or repair the apartment because of damage during the tenant's occupancy.
"After we move out of the apartment, we may take a loss from the deposit," Zhang said. "Chinese students wonder why the landlords take so much — isn't it your apartment?"

Rental laws favor tenants
Santangelo said rental laws in China favor landlords rather than tenants, as opposed to the US where laws tend to protect tenants' interests.
Study vs. Party
Zhang noted that if a Chinese student wants to study, it can be difficult if your roommate wants to party a lot. "For the first year, a random pairing system may result in a bad experience," he said. After the first year, these students will sign the apartments with Chinese friends who have a similar lifestyle.
Is language a problem for Chinese students when searching for an apartment?
Most Chinese students are fluent in English, Zhang said, so it's not a big problem. However, if you do encounter a problem, Santangelo offered up a few solutions.
"Google Translate is underrated," he said. It has improved over the last couple of years, and is "the best and most accessible online translation tool available and can help when negotiating rent or communicating with non-Chinese roommates."
Santangelo said it's also helpful to bring a friend who's native or fluent in both languages. "Don't assume you have to do it all yourself," he said.
You should have questions prewritten for the landlord or agent and present them at the viewing. If you don't have a friend who can help, ask your college admissions office if they have a Chinese speaker who can help you with the rental agreement or lease.
Become familiar with local rents — especially if you're dealing with a third party
Both parents and students should make themselves familiar with the market price for apartments in your desired areas. "If you're dealing with an education agent or another third party, be aware of the difference between what the agent suggests and what the landlord is asking," Santangelo said.
It is expected that an agent will take a commission or fee when helping a student with housing and other arrangements, but the amount of the fee should be reasonable.
Resources for Chinese students and parents
As you transition out of the dorms and into an apartment, Santangelo points out a few good resources for students:
Quora or Reddit can be great first-hand informational resources.

Crowdsource for information on Facebook. For example, reach out to friends to learn about the landlord's personality, the neighborhood, any quirks in the house.

Google search for former tenants' reviews of the same building complex or apartment management company.

Become familiar with parking and towing policies in an apartment complex and Madison in general, especially when inviting others to visit.

Whether you'll be driving or not, learn the traffic patterns, roads, and public transportation options, such as the

UW

and

Madison Metro bus systems

.

Find out the transit options near your apartment. If you're going to purchase, lease, or drive a car, remember that you'll be required by law to buy car insurance from an authorized agent.
For parents, you should inquire about these details:
The location of the nearest hospital.

The safety of the neighborhood and surrounding areas.

The landlord's policies for changing apartments, ending your lease early, or switching roommates.
Final words of advice for Chinese students in the US
First, before you sign anything, ask your potential landlord for the copy of the lease. Take some time to review the fees, lease length, community policies and other aspects of the lease. Remember, this typically a 12-month contract, and you can't just change your mind and move out mid-stream. Once you sign a lease, you're locked in for the stated period.
Zhang added, "Do more research on the market before you sign on to the apartment. Some apartments may have better environment or cheaper renting price, depending on what you need."
Second, be cautious in your new home — both in terms of safety and finances.
"Be aware of the same things as any other student, local or international. Protect your privacy and financial information. Avoid suspicious-looking places, and don't sign anything until you understand it," Santangelo said.

If you're considering renting in Madison, Steve Brown Apartments welcomes you to our great city and country, and we're happy to help you in your apartment search.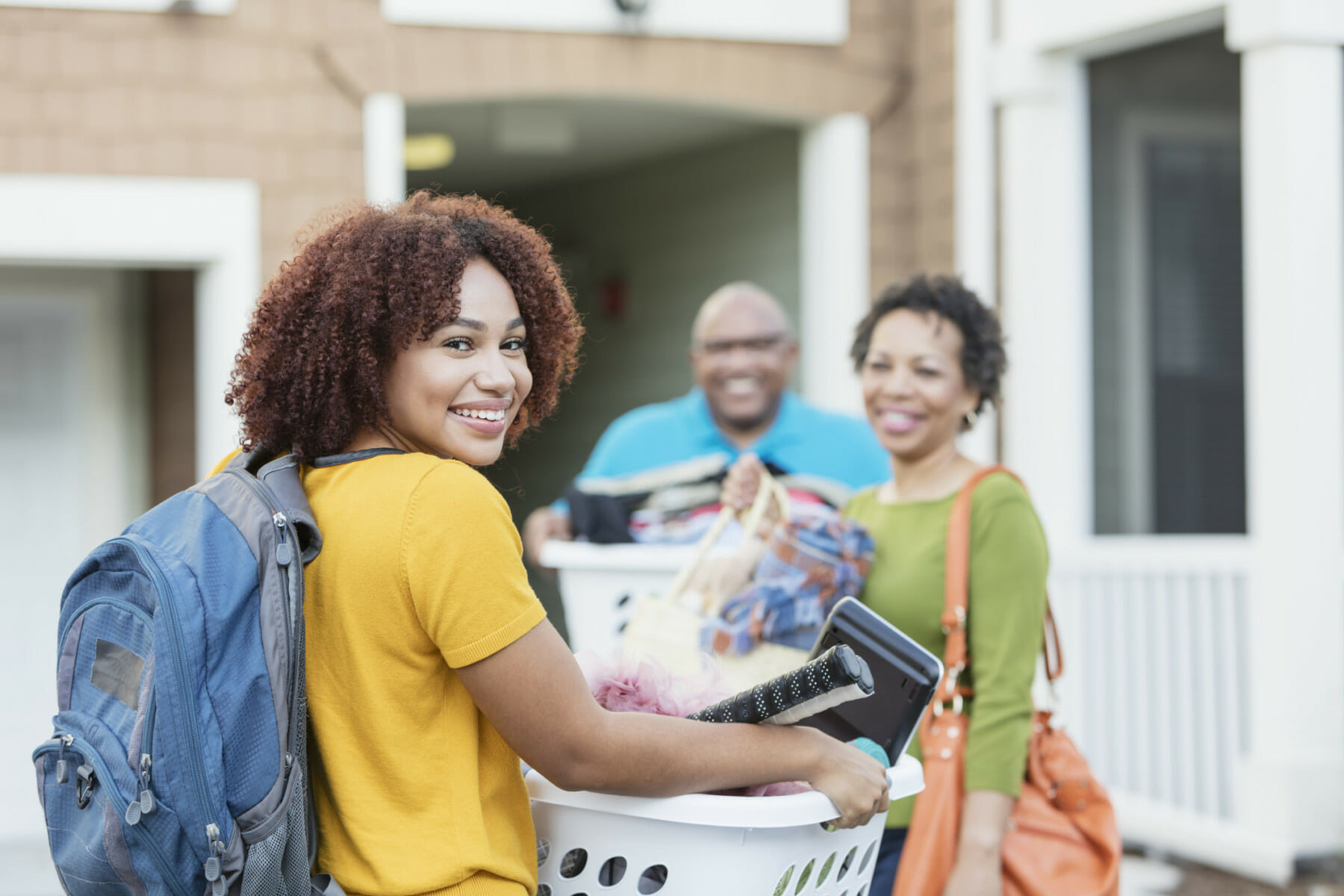 Download our First Time Renters Guide
Everything you need to know when searching for your first apartment.
Get it now
Published on Feb 15 2017
Last Updated on Oct 06 2022