The Ultimate Haunted House – Apple Orchard – Pumpkin Patch – Corn Maze Listing for Madison, WI
Autumn is here, and with it comes haunted houses, apple orchards, corn mazes and pumpkin patches. Madison, WI has some great ones, so if you're looking to get out of your home and into the fresh fall air, here is our list of top spots.
Be sure to click through to the websites for each event, as dates for each attraction will vary.
Haunted Places

Wisconsin Scaryland
Billed as one of the largest haunts in the Midwest, Wisconsin Scaryland boasts nearly 20,000 square feet of indoor horror. It has three "haunts," and one ticket gets you into all three of them.
Ticket Prices: $24.95, jump the line for only $5 more
Location: 5305 County Highway M, Waunakee
Screamin' Acres
Venues like "Blackout," "The Last Resort," "The Slaughterhouse" and "Side Effects" should creep you out plenty. Heck, even the music on their website gives you the chills.
Ticket Prices: $25 cash/credit at door, $22 online, $18 group tickets, $35 Fastpass
Location: Hwy 138 between Stoughton and Oregon (not Eugster's Farm Market)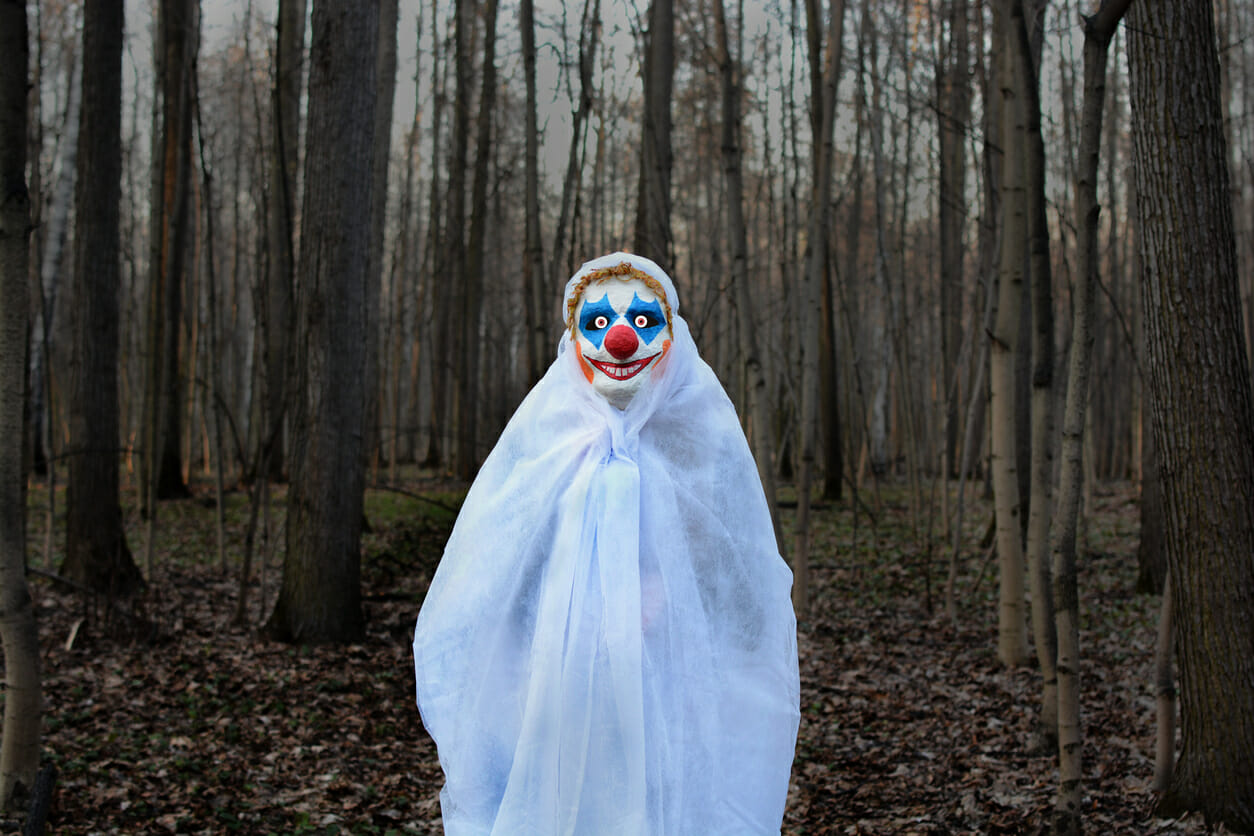 The Haunted Barn (and Wicked Woods)The Haunted Barn in Stoughton began in 2004 and has been scaring the bejabbers out of people since. The cast of ghouls pools their ideas every year and generates new scenes annually.
Here's their 2016 video:
Ticket Prices: $20, Fast Pass $30
Location: 755 Hwy 51, Stoughton
Schuster's Haunted Forest
Camp Schuster warns you not to show up on any dates other than the ones posted on their website because they need time to "hide the bodies, disable the traps, and scare away the undesirables."
Ticket Prices: $17 Friday nights, $20 Saturday, $30 Fast Pass
Location: 1326 US Highway 12&18, Deerfield
Pumpkin Patches – Corn Mazes – Apple Orchards
In this section, we've listed a wide range of local farms and orchards. Hours and operation and open dates are listed on their respective websites.
Treinen Farm – Pumpkin Patch, Corn Maze
Treinen Farm has it all, including a 15-acre corn maze and 14 acres of pumpkin varieties. Plenty of family and group events, including bonfires and play areas. You can even load pumpkins into the slingshot and shoot them into the pond.
Ticket Price: $9
Location: W12420 State Road 60, Lodi
Appleberry Farm – Apple Orchard
Opening October 6th, Appleberry features fresh-picked apples and cider in the fall. Enjoy a seat at the duck pond, take a hayride, or walk through the oak savanna with a view towards Blue Mounds.
Location: 8079 Maurer Road, Cross Plains
Busy Barns Adventure Farm – Pumpkin Patch
Located in Fort Atkinson, Busy Barns includes a pumpkin patch and Adventure Farm. That includes a pumpkin patch, the Rooster Rustle, Puppet Show and Corn Maze. You can even get married at their Gathering Barn.
Location: W7675 US Hwy 12, Fort Atkinson

Creek Bed Country Farmacy – Pumpkin Patch, Corn Mazes
Get ready for a "Farmastic" time. Two corn mazes, 2 acres and 18 acres (Wisconsin's largest, they say), pumpkin patch, hayrides. Includes a pumpkin slingshot and lots of fun for the kids.
Ticket Price: Kids $10, Adults $12, kids under 2 free
Location: N2767 Mountford Rd., Poynette
Door Creek Orchard – Apple Orchard
The polar opposite of the haunted house experience. This is a quiet place to enjoy nature and the harvest experienced. The orchard is set amidst rolling fields, prairie and wetlands. Featuring fall fruit and cider.
Location: 3252 Vilas Road, Cottage Grove
Enchanted Valley Acres – Pumpkin Patch, Corn Maze
Yes, they have a pumpkin patch and a corn maze. But Enchanted Valley Acres also features a giant slippery slope slide. Don't show this video to your kids unless you plan on going.
Location: 5047 Enchanted Valley Rd, Cross Plains
Eplegaarden – Apple Orchard
An old fashioned orchard featuring "selv plukk" (you pick 'em) apples, raspberries and pumpkins. The very best in old-fashioned rural farm fun; home of the Wisconsin Sesquicentennial Barn and "Ole and Lena."
Location: 227 Fitchburg Road, Fitchburg
Eugster's Farm Market and Petting Farm – Pumpkin patch, apple orchard, corn maze, haunted house
Fall weekends get busy at Eugster's with a petting farm, U-Pick apple orchard, corn maze, haunted house, wagon rides, pumpkin patch, puppet shows and magic shows. Phew, did we miss anything?
Location: 3856 Hwy 138, Stoughton

Green's Pleasant Springs Orchard – Apple Orchard
74 varieties yield apple cider, applesauce, apple butter, and you guessed it: apples. They also grow a wide range of fruits and vegetables, such as rhubarb, salad greens, peppers, tomatoes, pumpkins and more.
Location: 2722 Williams Dr., Stoughton
Hermanson Pumpkin Patch – Pumpkin Patch
They're "harvesting fun" at the Hermanson Pumpkin Patch, and have been for over 30 years. Their pumpkin patch includes a straw maze, wagon ride, animal exhibit and a wide range of fall produce.
Location: 127 County Road N, Edgerton
Lapacek's Orchard – Apple Orchard
Over 60 varieties of pre-picked apples throughout the season, but they are not a pick-your-own orchard. They feature caramel apples, have a self-guided orchard walk, and roll out Saturday morning apple cider donuts.
Location: N1959 Kroncke Rd., Poynette
Schuster's Farm – Pumpkin Patch, Corn Maze
Yes, the folks who have a haunted house (listed above) also have 8 acres of corn maze, 14 acres of pumpkins, and attractions galore. It seems the 2017 corn maze will feature a badger-related design, so check them out!
Location: 1326 US Highway 12 and 18
Sutter's Ridge Family Farm – Apple Orchard, Pumpkin Patch, Corn Maze
A 4-acre corn maze, and fresh hand-dipped caramel apples are part of the fun at the small, family-run orchard. Kids' activities include farm animals and a mini-maze. Hayrides, too!
Location: 2074 Sutter Drive, Mount Horeb
We hope this listing helps you take advantage of all the autumn fun Madison has to offer! Enjoy!
Published on Oct 05 2017
Last Updated on Oct 07 2022