19 Small Apartment Decorating Ideas on a Budget
Looking for small apartment decorating ideas on a budget? We reached out to one of Madison's premier designers for some insights, and combined them with inspirational photos for Pinterest. Low budget? No problem!
Laurel McManus Brown is the President and Owner of Brownhouse, an Architecture and Interior Design firm. She's worked on some amazing interior design projects, including the Upper|House here in Madison.
We're fortunate that she shared some fundamental insights for decorators getting started – especially if you're working with a tight budget. (And who isn't?)
Here are her strategies, including some great ideas from Pinterest!
1. Develop a "big vision" or you'll buy things for the wrong reasons
Laurel believes the key to smart apartment decorating is to start with a master plan, or a "big vision" before you buy anything. "Without a road map, you will end up going in circles and making costly mistakes because you buy things for the wrong reasons," she said.
Pull together snippets of fabrics, paint color swatches, and pictures from the Internet (Pinterest especially) and magazines outlining the overall look and feel you want to achieve.
Or use an Olioboard, like this one below from Susan Rapp, guest author at Olioboard.
"This will help you to determine what your overall look and feel will be," Laurel said.
2. Use mirrors
Use large mirrors to make space seem and feel bigger.
3. Create a budget — the boundaries will make you more creative
Even if you have little or no budget, it doesn't have to be a barrier to creating fun and interesting interiors. "It just takes a little more creativity," Laurel said. She recommends looking for cost-effective items at:
Flea markets

Garage sales

Secondhand stores
Experiment with fun paint on an old chair, and cut up an old sweater or jacket to re-cover the seat. "It can stand out like a signature piece without investing much other than a little sweat equity," Laurel said.
4. Make windows taller
Hang curtains high! Hanging your curtains closer to the ceiling will instantly make a small space feel larger.
5. Don't decorate your whole apartment all at once
As you begin decorating, Laurel's advice is to start with one room. This eliminates the anxiety of having to decorate the entire apartment at once. Patience is a virtue – especially for your wallet.
Laurel also notes you will want an "anchor piece" in a room. "If you are buying a sofa, go with a fabric and style that is relatively neutral," she said. "This way you can change up your look more easily with throw pillows and accents."
Think of your interiors this way: Basics on the "big" stuff, color and more daring on the small easily changed items.
6. Choose skinny furniture
No room for a bulky coffee table? This skinny sofa table looks great and tucks in nicely right behind your couch. Great space for a small lamp, plants, and a nice spot for your drinks!
7. Make it functional
Don't waste money on something that isn't functional. Buy functional pieces that you'll use day in and day out first. "Function can still be fashionable," Brown said.
She also suggests you challenge your definition of "functional" when it comes to home décor. Artwork, for example, can be functional if it elicits a favorable emotion. Does it make you calm? Does it invigorate you?
8. Let the light in
Maximize the natural light in your apartment. This will brighten up your space and make it appear bigger.
9. Use scale to make a small apartment feel big
If you're in an small apartment, you may feel constrained if the space feels tiny. But Laurel suggests using scale to make a smaller space feel big.
"Stick with fabrics and wallcoverings that are larger in scale," she said. It sounds counterintuitive to many people, but makes the space look bigger.
These temporary wall treatments – ideal for renters – came from MakingHomeBase.com (@makinghomebase). They are a great example of using scale to make a small space feel big.
10. Keep colors light
When choosing the decorations for your apartment try to use light colors. The lighter colors will help reflect the natural light coming into your apartment.
11. Stick with ideas that don't require a permanent change
Many of the great Internet decorating ideas may not work with an apartment because you'll need to paint or affect the structure in some ways.
For the bulk of your decorating, stick with ideas that are not part of the physical space. Invest in items you can take with you when you move, such as throw pillows, bedspreads, artwork, furniture and area rugs.
However, some landlords will permit paint changes if the space is returned to its original condition. You might even get reimbursed for upgrades.
12. Let your things multitask
Having multifunctional furniture is key for small space living. This versatile "pi-workstation" desk from Vurni (@vurnitweets) is great for studying and also adds more seating for guests.
13. Don't just buy bargains (you may never use them)
Remember Laurel's "Big Vision?" Don't forget it when you go shopping.
Just because you might get a good deal on something doesn't mean you should buy it. When you stray from the master plan, you'll wind up in the same predicament that often occurs with clothes shopping.
"We buy something merely because it's on sale, and then it sits at the back of our closet because we have nothing that goes with it," Laurel said. "Home décor is subject to the same rules."
14. Living room ideas: Arrange your furniture correctly
So you're saying your living room is small? No worries! It's all about how you arrange it. Here's a great schematic to give you some ideas.
15. Throw out old stuff if it doesn't match your new vision
As the new stuff flows in, it's time to be cold-hearted and throw out your old junk, er, stuff. Those sentimental attachments can get in the way of achieving the look you really want. Here are a few ways to part with your stuff:
Donate them to a local thrift store.

Here's is a great

link to donation locations in Madison

courtesy of Madison Moms Blog (

@madisonmomsblog

).

Sell items via Craigslist.

Sounds like a good idea, but Laurel notes your stuff is never worth what you think it is, and you may not want strangers traipsing through your place.

Neighborhood buy and sell lists.

These tend to rigorously screen participants. Look on the Next Door app, or a Facebook local page. Ask your neighbors for options.

Garage sales.

Don't forget the old trusty community garage sales. (Refer to our annual listing for one near you!)
16. Use creative storage spaces
Feeling crafty? This DIY ottoman is great for sitting back and propping your feet on as well as a storage unit (under lid and side storage).
17. Organize with trays
The reality is you don't have a lot of space. Simply keep your clutter under control and keep your space organized to maximize the little storage space you have.
18. Look up!
Don't waste vertical space! Think vertical, vertical, vertical! Use your walls and create storage space both high and low.
19. Use walls instead of floors and counters
This DIY crate storage unit can be used in just about any room in your apartment. Great in your entryway for shoes and accessories, a great place to store dishes, or just about any need for more storage space.
Cheap decorating ideas on a budget – more photos and ideas to inspire you!
Now that Laurel Brown has helped you focus on the "Big Vision" for your apartment, and given you the tips to buy wisely and in the proper order, it's time to take a look at some ideas which build on her suggestions. Check these great ideas from Pinterest!
Brilliant! Paint chips – who woulda thunk?
Make your own message – on the cheap!
Got Christmas garland? Then you've got a wall ornament.
The perfect use for old textbooks!
Pass the peas, please.
Besides peas, how about picture frames? The beauty here is you don't even need pictures!
Who needs a coat rack when we've got trees?
Put some of that vintage jewelry to work!
Did you get a memorable birthday gift? Why not frame the wrapping paper?
Use inexpensive bookstore maps to dress up your walls.
What do you do with those seashells you brought back from Spring Break? You put 'em on a candle, of course!
We love this. Find an old wooden pallet, paint some of the planks, and you've got a coat hanger!
As the comment says, fun with buttons! Yee-ha!
Gotta dig the fork and the spoon.
Wallpops – they have many more if you click through on the link.
Old jars and bottles and some inexpensive craft paint are all it takes to make these beauties.
Not sure why, but paintings leaning against the wall just look cool.
A cardboard fireplace? Why not? Just don't, you know, build a fire in it…
You can only imagine what would happen to this thing after some fool gets the munchies…
This is cool – don't just stop at one set of frames. Go nuts!
This would be great with postcards (and if the M were turned upside down).
So what were you going to do with those old belts anyway?
If you've got an artist on-hand, this is a must.
Vintage album art! Head down to Goodwill today!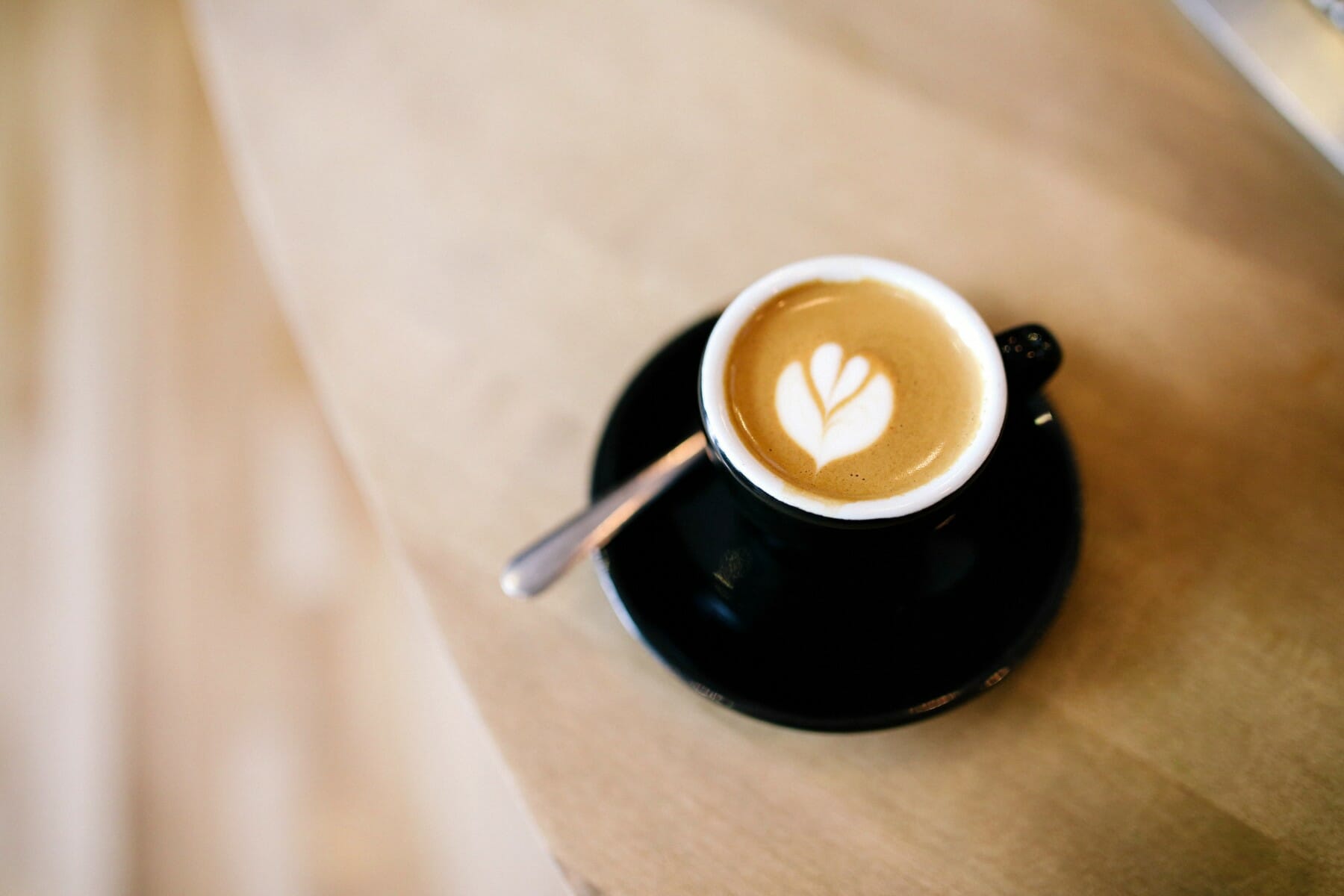 Budgeting for Rent Worksheet
A simple, step-by-step process that shows you how much you can afford.
Download now
Published on Jun 19 2018
Last Updated on Apr 10 2023
Categories: Decor