Sublets in Madison WI
Rent short-term from Steve Brown Apartments or choose from our residents' Madison sublets
You have many options if you're trying to find a short-term lease in Madison, WI. From renting short-term from Steve Brown Apartments to subletting from our residents, Steve Brown Apartments can help you find an apartment that fits your needs.
Why should I consider a renting short term over finding a sublet?
When you're renting directly from Steve Brown Apartments, you are dealing directly with a property owner. We make it very easy, both risk and hassle-free.
Subletting is a great option, but if you have an issue with the property, you'll need to work through the subletter. Communication or responsiveness can sometimes be a problem.
Our goal is to provide you with exceptional service and to help you find the right place to live – whether it's a renting short-term from us or subletting from someone else!
What if I need a UW Madison Sublet?
We serve many UW Madison students and professionals who are searching for short-term housing on or around campus. All of the short-term lease options offered here by Steve Brown Apartments have campus locations, and the majority of our residents sublets also have campus-area locations.
You'll notice there are no fall short-term leases or sublets listed here – short-term leases with fall start dates are the elusive golden egg. Most UW Madison rentals have late summer or early fall lease start dates that coincide with the start of the school year and run through the end of the school year or a full year.
Steve Brown Apartments does offer a limited number of leases that run from August-December. If you're interested, please contact us using the form below.
Current Sublets
Madison WI Sublets Listings from Steve Brown Apartment and Our Residents
Short-term Lease Apartment Sublets in Madison WI
Our Short-Term Spring or Summer Leases and our Resident Sublets are listed here. Contact us using the form below and we can match you up with a great summer rental! Or, you can contact the property or resident subletter directly by clicking through for details.
SBA SHORT-TERM SPRING 2024 LEASES: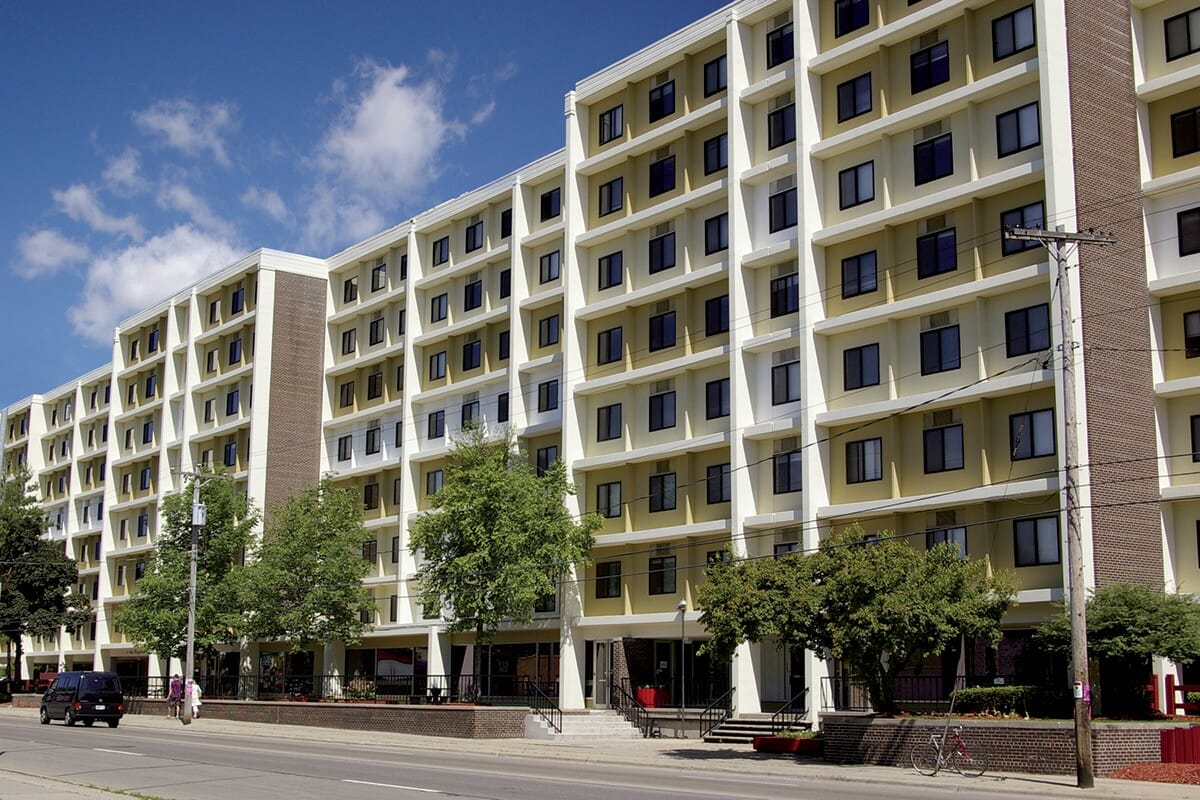 The Regent Apartments
1402 Regent Street, Madison
Private or Shared Rooms, Studio or One Bedroom
Lucky Apartments
777 University Ave., Madison
Private Rooms
Highlander Apartments
121 W. Gilman St., Madison
Private Rooms
RESIDENT SUBLETS:
Lucky Apartments
777 University Ave.
Private Bedroom | Move in Today!
Take the next step
RENTING FROM SBA? CONTACT US NOW AND WE'LL FIND YOUR APARTMENT!
Interested in more information? Just send us your contact information and a Steve Brown Representative will be in touch with you within 24 hours!
Renting from one of our residents? Great! We love to help our residents when their situation changes. To start the process, you'll want to use the contact information listed with their ad. Steve Brown Apartments will be happy to serve you and your residence during your sublease, but your main contact and primary financial relationship will be with the person you are subletting from.
Sublet Questions and Answers
What the difference between sublet and sublease apartments?
These two terms basically mean the same thing. In both cases, the owner of the apartment will be the person with their name on the lease. In legal terms, you may sign a subletting agreement with the person renting the apartment, but they are the one who is ultimately responsible.
How do I sublease an apartment?
Subletting your own apartment requires an understanding of how the process works and a willingness to actively market your sublet. Download our subletting guide to learn more about subleasing a place.
How do I find a good sublet?
If you decide to go it alone, take a look at this post on how to find a Madison summer sublet, or let Steve Brown Apartment do the searching for you!
What if I've never rented an apartment before?
You'll definitely want to review our First Time Renter's Checklist. It applies to rentals and sublets.
How To Add Your Sublet:
SBA Residents are welcome to advertise their sublets on this page. Simply send a link of your online ad to marketing@stevebrownapts.com. Once your email is received we will post a link to your ad here for 30-days.