8 Sure-Fire Signs You Just Found A Good Landlord
Good and bad property managers are out there. Your job is to know the difference before you sign the lease. Looking at online reviews is one way to be a smart shopper, but it's not the only way. Here are eight tips on how to spot a good property manager.
It matters how you "feel" about your future property manager
Finding the right space and amenities is important when apartment hunting. You want to feel comfortable in your new home.
But while you're checking amenities, closets, etc., also take a good long look at how the property manager is treating you. Get a sense for how the property manager may affect how you feel about living in your place.
Granted, no one can predict the future, but there are "signs" to look for when apartment hunting, and I don't mean "For Rent" signs.
Here are eight things to keep in mind while "landlord" shopping.
Sign #1: Watch out for the salesman

"Watch out for property managers who seem more worried about selling the apartment and getting you to sign a lease than answering your questions," says Sarah Hart, our very own Community Manager at The Regent in Madison.
If he's selling you a bill of goods now, he'll try to sell you more later. Instead, you want someone who listens and responds to your needs.
It's to everyone's benefit that you get into a good apartment fit, not just any apartment. A really good manager wants a happy, long-term resident, not a series of unhappy residents and lots of turnover.
Sign #2: Answers concerns and works with you

Let's say you're checking out the apartment and it's nice but…
No matter how perfect the place, there's bound to be a caveat. An imperfection. So speak up.
Maybe you're worried about street noise from outside. A good property manager will suggest looking at a unit on the non-street side of the building to see if you like that one better.
Or maybe the place feels small to you.
A not-so-good property manager might say: "No it's not" or "That's the way it is."
A good property owner might say: "I can see why you feel that way about the space. What if you try arranging your furniture this way…?"
Sign #3: Patience is a virtue – and very evident
You probably have an idea of what kind of rental company or property manager you'd like to work with. Patience is truly a virtue worth looking for.
So ask yourself, "How is this manager feeling about my questions?" is this property manager frustrated simply because I'm asking for more details?"
If he or she seems frustrated simply because you're curious about this or that, then that impatience is a big red flag.
Sign #4: Has empathy – understands life happens
Rent payments should always be managed appropriately and timely on both sides. But sometimes life happens. A good manager can adapt.
Let's say you get an attack of appendicitis and are hospitalized on the day your rent is due, or you're just too sick to deliver the rent check. You would hope your property manager will understand.
Instead of relying on hope, simply ask about the payment policy. What if in six months you need to shift the rent due date to fit your payment schedule at work (i.e., paying on the 10th of each month, instead of the 5th)?
You may not get the answer you want, but the way the response is delivered will tell you a lot about your future property manager.
Sign #5: When it comes to needed repairs, timeliness is happiness
Inquiring minds want to know the repair policy, too.
Ask point blank if the property manager can ensure a quick turnaround on maintenance calls. Ask if he/she can commit to an expected time frame for addressing concerns, especially those that could make a your new living space unacceptable, like security issues, noise from neighbors, or overflowing water pipes.
If you sense hesitation or the runaround in the answer you get, you might want to shop elsewhere.
Sign #6: Who will you really be dealing with?
Some properties feature lots of units and therefore employ a larger staff. If so, ask who you will be working with and communicating with on a regular basis while you are a customer (you don't want to be looking for random employees for help).
Then meet with that person. Be sure your main contact knows how things in and around the building work. Again, you're looking for concrete responses versus getting the brush off, or a chorus of, "I don't know's."
If your main contact person is good, they want you to ask questions and know what you're signing. And you'll want to know your main contact actually has the answers you'll need.
Sign #7: Low rent or high, everyone deserves respectful customer service
Yes, you might find better perks or amenities at a higher rent property, like a nice basket of gifts on the day you move in. A higher rent place may have more staff, so you get more instant response to your concerns.
But low rent or high, everyone deserves respect and good customer service.
"It doesn't matter what you pay. You should be treated with courtesy no matter what price level you rent at," says Sarah.
Sign #8: Once you find a good property manager, keep them
Let's say you outgrow your current apartment, but you still like the property manager. That's a no-brainer. Get another place with the same group.
"Students graduating from school may want to rent with a property manager who was good to them as a student," says Sarah.
"People leave us to find other apartments, and then they come back because they didn't realize what they had until they went away and had a different (bad) experience," says Sarah.
The bottom line is this…
As you're interacting with your prospective property manager on the phone and/or on the walk through, follow your "belly button" feelings. If the relationship feels off from the start, then follow your gut — no matter how much you like the apartment.
Yes, there's probably a place with custom cabinets or more conveniently located near your office. But if your property manager is a turn-off, even a short-term lease can feel like an eternity.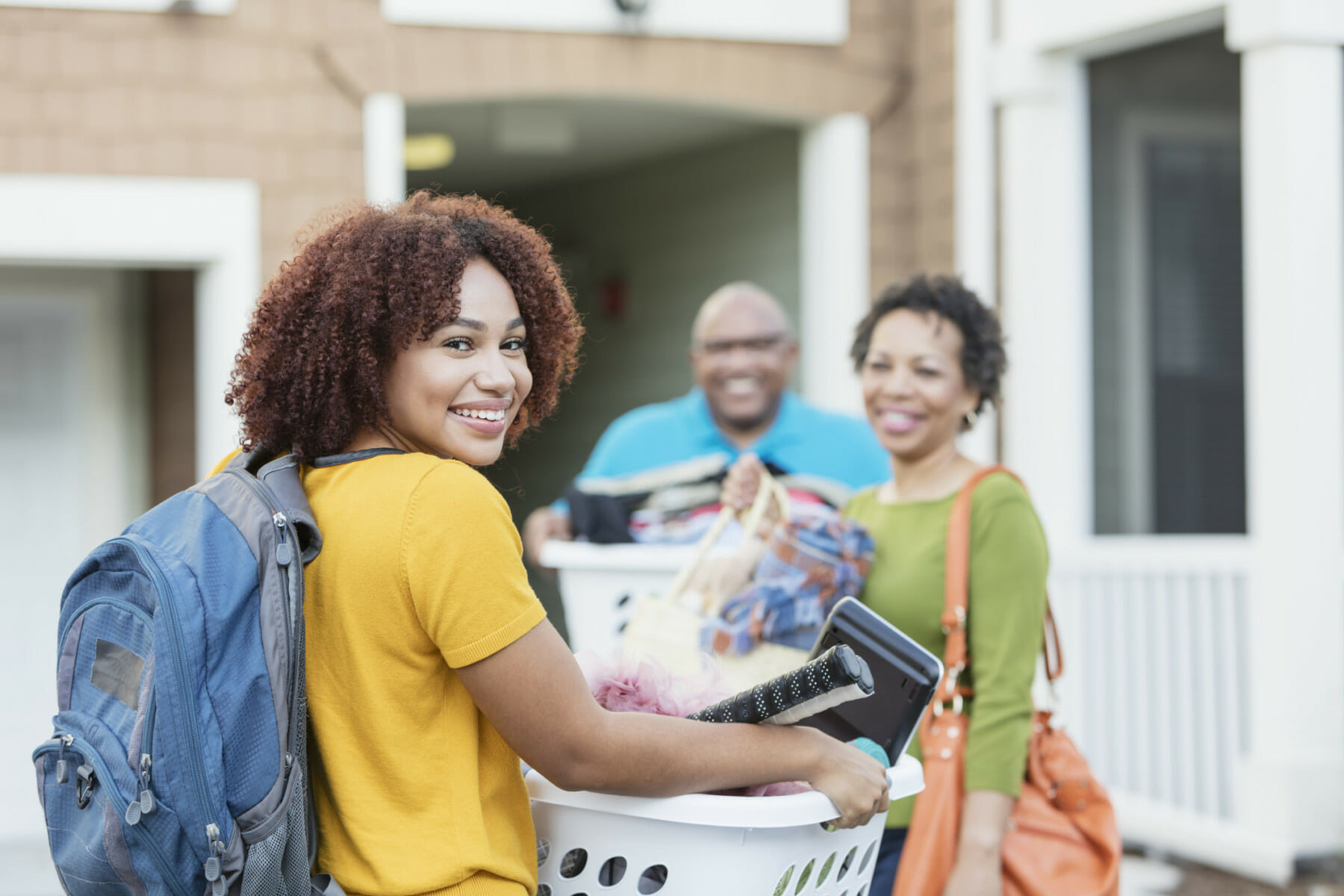 Download our First Time Renters Guide
Everything you need to know when searching for your first apartment.
Get it now