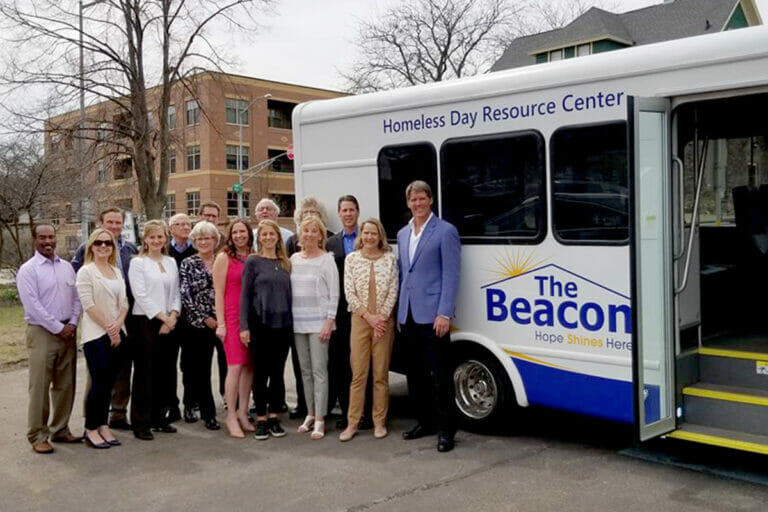 Helping The Beacon Provide Transportation for Those in Need
In December 2017, The Beacon – a comprehensive day resource center for people who are experiencing homelessness in Dane County – shared that it was in need of a new vehicle to help transport homeless individuals to much-needed services. Steve Brown Apartments quickly stepped up and donated to this deserving cause. The Beacon received their new shuttle in May 2018!
The Beacon gave a very gracious thank you to all of the donors that made this possible: Caritas Foundation as the "lead" donor; The Oscar Rennebohm Foundation as a "major" donor; and additional financial support through donations from The Eric D. & Steven D. Hovde Foundation, The Fiore Companies, MG&E Foundation, Steve Brown Apartments, and Urban Land Interests.
The Beacon helps over 150 men, women, and children each day, 365 days a year. Through their services, people have opportunities to find a better life. They are committed to providing services that address the causes of homelessness in an environment where people are supported and treated with respect and dignity. Along with their basic needs services, the Beacon is a one-stop-shop for people to connect with other area social services agencies who have offices at The Beacon. Their guests do not have to find transportation and visit several locations to get the critical help they need.
Learn more about The Beacon and the services they provide here.
Published on May 14 2018
Last Updated on Aug 26 2022