30 Things to Do in Madison, WI in the Winter
It's time for our annual updated list of things to do in Madison, WI in the winter. Madison clears out quite a bit during winter break, leaving apartment renters (especially students), wondering what to do in Madison.
Every year, we review the list and build on it, entering in new additions that range from outdoor activity to indoor fun. Take a look — if you have a suggestion for something that should be added, feel free to leave it in the comments!
What should I do over winter break?
That's definitely a fair question, as the nights get longer, the days get shorter, and cabin fever sets in. The one thing we can tell you is there are plenty of things to do during winter break!
Many of our new additions have been featured over the past year in our Monthly Blog Bonus feature, in which Madison businesses give away a special gift to our blog subscribers. You can check out their business profiles in this post!
2107 Updates: What To Do in Madison, WI in the Winter
These walking food tours tell the history and culture of Madison as you eat your way through different sections of the city. Tours last 2-3 hours and allow guests to sample food and drinks at multiple restaurants while also learning about the history of the city. Learn more about them in our Madison businesses profile.
Photo courtesy Capital City Food Tours
Sports, sports and more sports with the University of Wisconsin Badgers. There is plenty of basketball, hockey, swimming and volleyball activity over the break. Check out the UW athletics website for more info!
Madison's favorite comedy improv troupe has been making us laugh for over 35 years. The group performs a variety of shows at The Glass Nickel on Atwood Avenue on the east side of Madison. They also offer improv classes – a great way to laugh off the winter blues. We profiled them here.
​Photo courtesy of Monkey Business Institute
It may be cold outside, but indoors it's plenty warm enough to don the shorts and start exercising. The KEVA Sports Center on the west side features 70,000 square feet of indoor space and 30,000 feet of outdoor space that includes turf fields; basketball courts; sand volleyball courts; inside and outside food and beverage area; and playgrounds. Check out their local business profile.
Photo Courtesy of KEVA
Not just for kids, the Madison Children's Museum also offers Adult Swim (although the next one won't be until February) and guided tours for groups of adults.
Photo courtesy of the Madison Children's Museum
We profiled one of Madison's first microbreweries in a previous post. Their downtown location opened on the sight of the historic Fess Hotel, and they have three other Madison locations. Look for the Black Earth Porter!

Need to work off some of those holiday pounds? Salads UP offers a healthy alternative, and a great downtown location. In our local business profile, they shared details about their menu of salads, wraps, smoothies, soups pressed juices and acai bowls. Check them out!
Photo from our friends at the Isthmus
8. Sample Mac n' Cheese pizza at Ian's Pizza
One of Madison's very best pizza places, with traditional pies and creative inventions like the aforementioned Mac n' Cheese Pizza. More details here.
Photo courtesy of Ian's Pizza
9. Great a coffee at Colectivo Coffee
Nothing gets you through the cold weather like a nice warm glass of coffee. And there's plenty to chose from at Colectivo Coffee. With bustling locations at the square and on Monroe Street, and great food to boot, Colectivo Coffee is definitely worth a visit. Check out our profile of them here!
The rest of the list: Madison fun things to do during winter break
The museum celebrates the history and shared experiences of the many cultures that shaped our state. This year they're featuring "Ever Gleaming: The Enduring Love Affair with the Aluminum Christmas Tree." You can relive holiday memories, pose for pictures in a replica 1960s living room, and see over two dozen Evergleams in a display of a shiny aluminum trees – runs through Jan 13, 2018.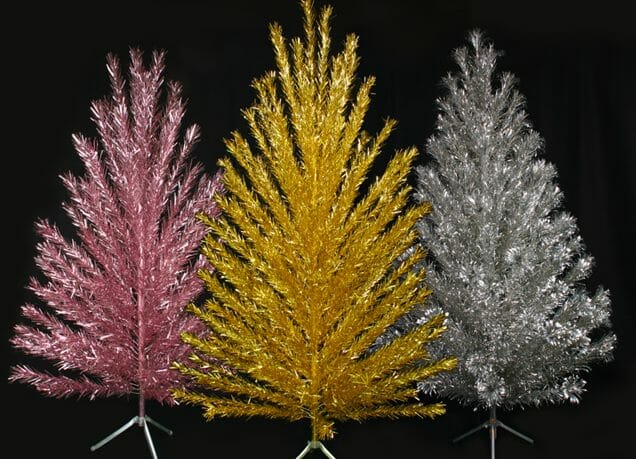 Photo Courtesy of the Wisconsin Historical Society
11. Go ice skating (and more) at The Edgewater
Madison's landmark hotel and resort has a year under its belt, and features fantastic views, restaurants, lounges, spa and, you guessed it, ice skating! Check their website for special holiday packages.
Photo courtesy of www.theedgewater.com
Sure, you see it all the time, but have you actually been on a tour? Great nuggets of Capitol trivia await: Did you know that over 40 different types of stone from around the world were used in the construction? Plenty more where that came from, baby. The tours also include insight on the Capitol murals, with fascinating stories behind each of the paintings, and much, much more. Best of all – it's FREE.
Have some spare time? The local food pantries and homeless shelters are always looking for help. Take a look at River Food Pantry and Porchlight.
Photo courtesy of allgodspeople.com
14. Go sledding on nine Madison sledding hills
Providing there is snow, it's a great time to take a ride down Elizabeth Waters hill on Observatory Drive. For true adventure, trek out to Elver Park and ride the mammoth hill where Bo Ryan runs his troops into the ground. The City of Madison's website provides info on nine sledding hills.
You walk past it every day, but have you ever taken a look inside the Chazen? Or, if the weather outside is frightful, pour yourself a cup of cocoa and explore the entirety of their work online. This year, check out Certainty and Doubt: Paintings of Chicago-based artist Dan Ramirez, on display through January 7, 2018.
Photo courtesy Chazen Museum of Art
The Madison Museum of Contemporary Art provides free exhibitions and education programs for city residents and visitors. Housed within the Overture Center for the Arts.
Photo courtesy of http://mmoca.org
Located on East Main Street, the Old Sugar Distillery has informal tours and will provide you with everything you need to know about their homemade products, including Honey Liqueur, Cane and Abe Rum and more.
Photo courtesy of madison.com
Visit Henry Vilas Zoo for a glimpse at the real thing – a Bengal tiger. You'll also see African lions, tortoises from the Galapagos Islands, our favorite, the capybara, and our buddies the lemurs (pictured below).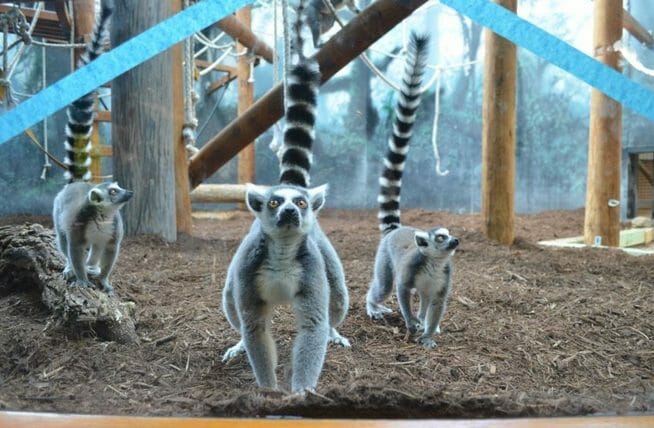 Photo courtesy of http://www.vilaszoo.org/
19. Go ice skating at the many Madison Parks
Ice skate rentals and concessions are available at Elver, Tenney and Vilas Park. You'll also find group ice skating lessons!
Photo courtesy of http://isthmus.com/
20. Visit Ye Old Microbrews (and Macro-Brews)
Madison is home to some great microbrews, including the refurbished Ale Asylum, the Vintage Brewing Company, and the Great Dane Pub and Brewing Company (mentioned above). We also have the Capital Brewery in Middleton with brewery tours. Recent additions include the Next Door Brewing Company and One Barrel Brewing Company.
Photo courtesy of http://www.travelwisconsin.com/
The Ice Age Trail is one of only eleven National Scenic Trails in the United States. It just so happens that it meanders through Dane County.
Photo courtesy of http://dnr.org
You can plan a tour of one of Madison's historic districts by visiting the City of Madison's Planning Division website. You'll find fourteen pre-planned, self-guide tour maps complete with anecdotal history.

23. Check out the local band scene
If you've been too immersed in schoolwork to get a taste of live music scene, you're seriously missing out. You'll find band performance listed on The Isthmus and this Yelp Listing shows all the local Madison live music locales.
Photo courtesy of http://www.high-noon.com/
24. Go snowshoeing or cross country skiing
Once again, if snow allows, you should take a look at snowshoeing. The DNR provides a complete list of Wisconsin snowshoe trails. The City of Madison has a fantastic cross-country skiing page, and you can reach out to the Ski Trail Hotline for trail conditions at 608-242-4576.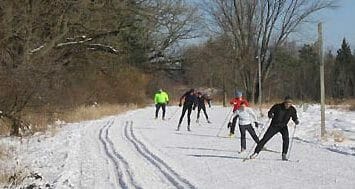 Photo courtesy of http://dnr.org
25. Take (fun) classes at the Memorial Union
The Memorial Union offers classes on snow skiing, speed reading, and other interests, including Wheelhouse Studios.
Photo courtesy of http://www.wisc.edu/
A spring and summertime favorite, Devil's Lake State Park also features sledding, hiking and snowshoeing. Added bonus: Snowshoes are available for FREE in January.
Photo courtesy of devilslakewisconsin.com
27. Go snowboarding and downhill skiing
We're not sure how we missed this in last year's listing, but Tyrol Basin and Devil's Head are both great places for snowboarding and downhill skiing. You may also want to check into the UW Hoofers Ski and Snowboard club.
Photo courtesy of https://www.tyrolbasin.com/
28. Walk the UW Arboretum
The Arboretum offers natural beauty year-round. There are also numerous walks, lectures and volunteer opportunities during the winter. Includes ski and snowshoe trails, too!
Photo courtesy of Jeff Miller
29. Try snow tubing
Ride down a snowy 1,000 foot chute at Cascade Mountain – all in a tube! Great activity if you're not a skier or snowboarder.
Photo courtesy of http://www.cascademountain.com/
30. Clean, read a book or apartment hunt
You've got some time on your hands, so why not take the time to clean out your apartment or catch up on your reading. Declutter, get rid of the junk and try and reorganize and/or redecorate and expand your mind. The new look will feel better and make you more productive.
We've likely just scratched the surface, and we're sure you've got a few ideas to offer. Add a comment below and let us know what we've missed. Then enjoy the time off while you can.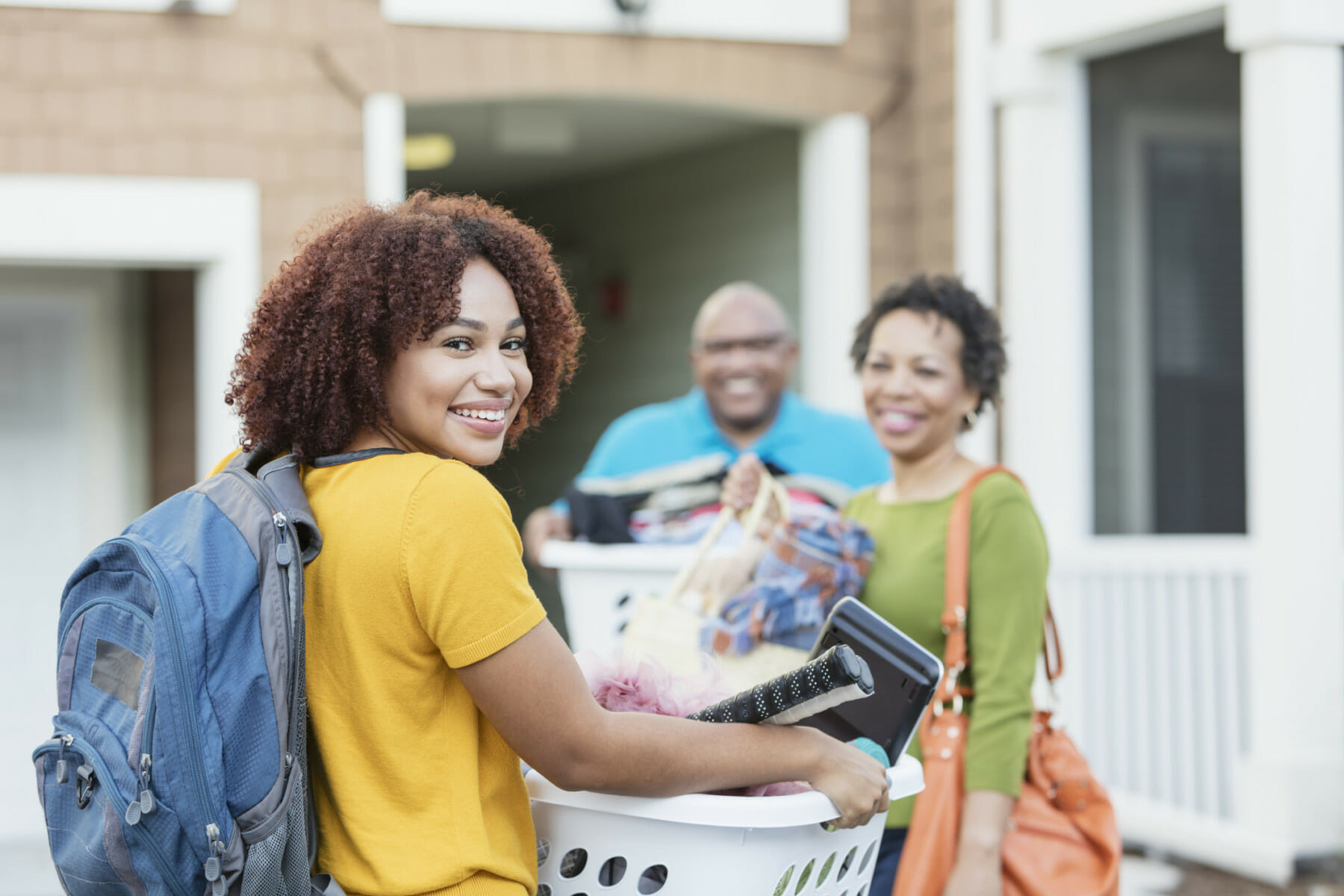 Download our First Time Renters Guide
Everything you need to know when searching for your first apartment.
Get it now